---
U.S. Secretary of Commerce Locke, FERC Chairman Wellinghoff To Address 21st Annual Energy Efficiency Forum June 16















Forum Speeches to be Webcast through Virtual Energy Forum

WASHINGTON, D.C. (June 2, 2010) – U.S. Secretary of Commerce Gary Locke and Federal Energy Regulatory Commission (FERC) Chairman Jon Wellinghoff will join other leading policymakers and business executives to address the role of energy efficiency in light of pending climate and energy legislation at the 21st Annual Energy Efficiency Forum. Co-sponsored by Johnson Controls (NYSE: JCI) and the U.S. Energy Association (USEA), the Energy Efficiency Forum will be held on June 15-16 in Washington, D.C. Additional speakers include: Influence author and OPOWER Chief Scientist Robert Cialdini, Ph.D.; Rep. Steve Israel (D-N.Y.); and Michigan Governor Jennifer Granholm.

The Energy Efficiency Forum takes place each year at the National Press Club. New this year, the dialogue at the Forum is expanding to a global audience by collaborating with the Virtual Energy Forum to webcast the June 16 speeches live online at www.VirtualEnergyForum.com.

The theme for this year's event is "Energy Efficiency: Innovative Approaches, Proven Solutions." Two panels will offer the latest perspectives on business and energy efficiency. Stephen Stokes, vice president of research at AMR

Research, will moderate a panel discussion on the "Innovative Solutions at the Intersection of Technology and Efficiency." Panelists include:
• Richard Lechner, vice president energy and efficiency, IBM Corporation
• Rob Bernard, chief environmental strategist, Microsoft
• Neil McPhail, senior vice president and general manager, New Business Solutions Group, Best Buy Company, Inc.

A second panel, "Taking Charge of the Clean Transportation Industry," will be moderated by Mary Ann Wright, vice president global technology and innovation accelerator for Johnson Controls Power Solutions. Panelists include:
• Scott Harrison, chief executive officer, Azure Dynamics
• Robbie Diamond, founder and president, Securing America's Future Energy
• Thomas Reddoch, manager of the Energy Utilization Research area of the Power Delivery & Markets Sector, Electric Power Research Institute
• Richard Lowenthal, founder and CEO, Coulomb Technologies, Inc.

Additional speakers will be announced on the website.

Johnson Controls has expanded its sponsorship of energy efficiency forums throughout the world in 2010 in Europe, India and China. For information about the Washington, D.C., event or to register for the online Virtual Energy Forum, please visit www.eeforum.net.

About The United States Energy Association
The United States Energy Association is the U.S. Member Committee of the World Energy Council. USEA is an association of public and private energy-related organizations, corporations, and government agencies. It represents the broad interests of the U.S. energy sector by increasing the understanding of energy issues, both domestically and internationally. In conjunction with the U.S. Agency for International Development and the U.S. Department of Energy, USEA sponsors our nation's Energy Partnership Program. Membership in USEA is open to all organizations having an interest in the energy sector of the United States. For more information, please visit http://www.usea.org/.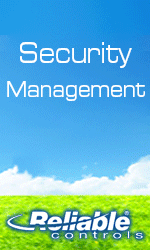 About Johnson Controls
Johnson Controls is a global diversified technology and industrial leader serving customers in over 150 countries. Our 130,000 employees create quality products, services and solutions to optimize energy and operational efficiencies of buildings; lead-acid automotive batteries and advanced batteries for hybrid and electric vehicles; and interior systems for automobiles. Our commitment to sustainability dates back to our roots in 1885, with the invention of the first electric room thermostat. Through our growth strategies and by increasing market share we are committed to delivering value to shareholders and making our customers successful.

About Johnson Controls Building Efficiency
Johnson Controls Building Efficiency is a leading provider of equipment, controls and services for heating, ventilating, air-conditioning, refrigeration and security systems for buildings. Operating from 500 branch offices in 150 countries, we deliver products, services and solutions that increase energy efficiency and lower operating costs for over one million customers. We are involved in more than 500 renewable energy projects including solar, wind and geothermal technologies. Our solutions have reduced carbon dioxide emissions by 13.6 million metric tons and generated savings of $7.5 billion since 2000. Many of the world's largest companies rely on us to manage 1.5 billion square feet of their commercial real estate. For more information, please visit http://www.johnsoncontrols.com.

Related Links:

• Energy Efficiency Forum: http://www.eeforum.net/
• Johnson Controls, Inc.: http://www.johnsoncontrols.com/
• U.S. Energy Association: http://www.usea.org/
• Virtual Energy Forum: http://www.virtualenergyforum.com/
---

[Click Banner To Learn More]
[Home Page] [The Automator] [About] [Subscribe ] [Contact Us]