---
Greystone Energy Joins BACnet® International: Sees BACnet Protocol as, "Clear Choice" for Building Device Communications















BACnet International announced today that Greystone Energy Systems, Inc. one of North America's largest ISO registered manufacturers of HVAC sensors and transducers for Building Automation Management Systems, is now a member of BACnet International. For over 25 years, Greystone has been developing a wide range of products for sensing measurement and transmittal of data related to temperature, humidity, pressure, and air quality. Greystone has become a member of BACnet International in response to the massive deployment of the BACnet protocol as well as increased customer demand.

Atlanta, GA (PRWEB) June 4, 2010 -- BACnet International announced today that Greystone Energy Systems, Inc. one of North America's largest ISO registered manufacturers of HVAC sensors and transducers for Building Automation Management Systems, is now a member of BACnet International. For over 25 years, Greystone has been developing a wide range of products for sensing measurement and transmittal of data related to temperature, humidity, pressure, and air quality. Greystone has become a member of BACnet International in response to the massive deployment of the BACnet protocol as well as increased customer demand. A full listing of BACnet International membership benefits is located here, and an overview is included below.

Greystone has established a worldwide reputation as an industry leader by maintaining leading-edge design technology, prompt technical support, and a commitment to consistent product quality and on-time deliveries. After many years as building automation equipment supplier, Greystone has seen BACnet emerge as one of the most important device communications protocols, and joining BACnet International will provide them with access to resources to help ensure their products are meeting the needs of their customers.

When asked why Greystone Energy decided to join BACnet International, Scott MacKinnon, V.P. of sales and marketing for Greystone answered, "Our customers have asked for BACnet products to ensure building automation system device interoperability, and we have met this challenge." Mr. MacKinnon added, "Our membership with BACnet International not only demonstrates our commitment to our customers, but also provides an avenue to promote our products and services."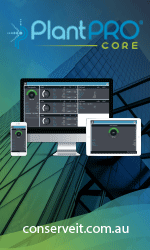 Andy McMillan, President of BACnet International and President/CEO of Philips Teletrol, commented on Greystone joining BACnet International, "By joining BACnet International, Greystone is now in a position to leverage the experience of other BACnet International members and ensure that future devices meet the needs of their customers." Mr. McMillan added, "Bbuilding automation suppliers, small and large, are all working together in BACnet International to ensure all BACnet community members gain maximum value from the open, interoperable systems BACnet enables."

Companies interested in enjoying the benefits of BACnet International membership can get more information here.

About BACnet International
BACnet International is an industry association that facilitates the successful use of the BACnet protocol in building automation and control systems through interoperability testing, educational programs, and promotional activities. The BACnet standard was developed by ASHRAE and has been made publicly available so that manufacturers can create interoperable systems of products. BACnet International complements the work of the ASHRAE standards committee and BACnet-related interest groups around the world. BACnet International members include building owners, consulting engineers and facility managers, as well as companies involved in the design, manufacturing, installation, commissioning, and maintenance of control equipment that uses BACnet for communication. For more information, please visit www.bacnetinternational.org.

About Greystone Energy Systems, Inc.
Greystone Energy Systems Inc. is internationally recognized as one of the largest ISO registered manufacturers of HVAC sensors and transducers for Building Automation Management Systems. The company's vision is to design and manufacture a wide range of products for sensing measurement and transmittal of data related to temperature, humidity, pressure, current, air quality, and hazardous gases. This vision is being realized through our rigid adherence to quality standards, the efficient service we offer our customers, the genuine pride we take in our work, and our continued quest to advance the state of our industry through research and development. For more information, please visit http://www.greystoneenergy.com for more information.
---


[Click Banner To Learn More]
[Home Page] [The Automator] [About] [Subscribe ] [Contact Us]