---
Siemon Announces New ConvergeIT Infrastructure for Green Intelligent Building Infrastructures















Program developed to help architects, design-build firms, building owners and contractors plan and deploy efficient IT cabling infrastructure for support of green intelligent buildings

June 10, 2010, Watertown, CT — Siemon today announces the launch of its new ConvergeIT intelligent building cabling program. ConvergeIT combines Siemon's well-known network infrastructure expertise and technical and installation support capabilities with its comprehensive structured cabling product line to provide a straightforward process for the implementation of a converged, IP-based intelligent building cabling system.

Growing in global popularity, the intelligent or "smart" building concept combines multiple data, low voltage and building automation applications onto one centrally managed network. These converged systems can include voice/data, video surveillance, access control, digital signage, audio/video, fire alarms, energy management, HVAC and more. According to a study conducted by the Continental Automated Building Association (CABA), properly planned intelligent buildings can cut energy costs by up to 70%1 and the US EPA states that these smart platforms can enhance building asset value by 2-32 times initial investment.

Siemon's ConvergeIT program takes the intelligent building approach a step further, supporting the facility's various low-voltage applications on a single IP-based structured cabling system rather than on separate and often proprietary cabling plants. "IT structured cabling is the ideal solution for a converged intelligent building cabling infrastructure," explained Robert Carlson Siemon's Vice President of Global Marketing. "It provides the flexibility and performance to support multiple critical building systems at the highest reliability levels."

The efficient ConvergeIT approach to smart buildings also offers strong cost reduction and simplified system management benefits. By eliminating multiple proprietary cabling types in favor of a single structured cabling plant, material and labor costs can be cut significantly. According to CABA, overall intelligent system cabling material costs can be reduced by up to 33%1. This consolidation of infrastructure can also drive up to 40% savings in pathway material costs3. Because the structured cabling plant can be deployed by a single IT contractor as opposed to the multiple specialized installation groups often required with proprietary systems, ConvergeIT can reduce overall low-voltage building cabling and pathway installation labor costs by 28%3 or more.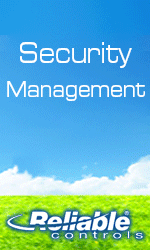 "ConvergeIT also drives a greener, more sustainable smart building," adds Carlson. "The energy savings enabled by power management systems like automated HVAC and lighting controls as well as cable and pathway material reductions not only save money, but are key elements of green building initiatives such as the U.S. Green Building Council's Leadership in Energy and Environmental Design (LEED®) certification system."

Beyond reduced deployment costs and sustainability improvements, ConvergeIT can cut ongoing maintenance and management costs. Converged IP-based cabling can cut intelligent system-related move, add and change costs by 20% versus multiple systems1. The centralized smart cabling plant approach can also reduce the reliance on multiple specialized installers in favor of a single IT cabling contractor, saving up to 15% in service contract costs1.

This operational efficiency extends to facility maintenance and IT personnel. The simplified system management capabilities of IP-based intelligent building cabling allows critical information to be more easily shared between building systems and enables staff to access system information from anywhere on the network. This can help minimize staff resource requirements while simultaneously reducing response time to minimize costly business disruptions.

To learn more about Siemon's ConvergeIT intelligent building cabling program, please visit www.siemon.com/convergeit. This online resource center provides key information on Siemon's ConvergeIT technical support and design resources as well assistance in locating a highly-trained Siemon Certified Installer to deploy your ConvergeIT system.

Follow Siemon on Twitter: http://twitter.com/siemoncabling/
Join Siemon on Facebook: http://www.siemon.com/go/facebook
---


[Click Banner To Learn More]
[Home Page] [The Automator] [About] [Subscribe ] [Contact Us]