---
QA Graphics Expands Capabilities to Offer Building Information Modeling (BIM) Services















Ankeny, Iowa – June 16, 2010 – QA Graphics, a provider of creative design solutions for the building industry, is pleased to announce the expansion of their capabilities to provide building information modeling (BIM) solutions for building product manufacturers.

QA Graphics provides a great deal of graphic outsourcing for the building industry, including the creation of 3D models and animations for manufacturers' building products, designing control system graphics, and the development of energy education dashboards to provide education about a building's sustainable features. The company has worked with a number of manufacturers to provide 3D design and animation services to accurately represent their HVAC equipment (heating, ventilating, and air conditioning) and MEP equipment (mechanical, electrical, and plumbing). QA Graphics has also developed a 3D symbol library for the building automation industry, which provides images of equipment and components that allow users to create more appealing and realistic system graphics than provided by BAS software. The 3D symbol library has successfully been implemented into numerous facilities and several leading control system manufacturers have worked with QA Graphics to acquire custom libraries. Through this experience, the company has expanded their services to provide building information modeling (BIM) design.

"We've watched our customers' needs evolve as the adoption of BIM increases, and expanding our services to assist product manufacturers with BIM design was a natural progression," said Dan McCarty, president of QA Graphics. "With our familiarity of the building industry and experience in the 3D design of MEP equipment, the jump to providing BIM design was not a big step. We look forward to providing additional sales tools that will help our customers gain a competitive edge in the market."

The advantage of building information modeling (BIM) is that it provides the ability to include detailed information about the building and include specific product details early on in the design process. As BIM becomes more widely used, the demand for product-specific object models is increasing. QA Graphics looks to primarily provide BIM object creation services to meet the needs of building product manufacturers, allowing them to provide BIM-based libraries for their own product lines. This will allow designers, architects and contractors to easily include the products in their building information models.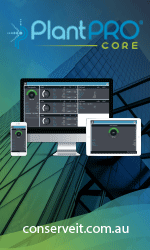 QA Graphics will work with product manufacturers to create 3D BIM objects that accurately represent their building product lines. This will allow for 3D visualization, as well as the inclusion of specific details about the product's performance, manufacturer information and associated costs. Manufacturers will be able to provide designers with these intelligent objects to increase the specification of their products in the early stages of a building's design. And as green construction continues to increase, QA Graphics anticipates that the demand for models of major equipment to be specified in the early design process will further the demand for BIM objects, as it will allow contractors to view product-specific details and plan ahead for building performance and associated costs.

The company will primarily develop BIM objects for MEP equipment, with intelligent connections for mechanical equipment, ductwork, pipes, etc. QA Graphics follows Autodesk Seek standards, providing fully parametric models that are data-rich, but with efficient file sizes, to contain all of the product-specific information that designers and contractors will need for their building information models. To learn more about QA Graphics' BIM design solutions, visit: http://www.qagraphics.com/graphic-services/bim.html.

About QA Graphics

QA Graphics is an innovative computer graphic development company specializing in the building automation and green building industries. The company is an industry leader in the design of graphical user interfaces (GUI) and energy education dashboards used to showcase a building's performance and sustainable initiatives. The company also provides design services including graphic outsourcing, 3D design/animation, BIM design, drafting, interactive content and website development. Visit www.qagraphics.com to learn more.
---


[Click Banner To Learn More]
[Home Page] [The Automator] [About] [Subscribe ] [Contact Us]