---
EDSA Awarded Foundational Patent for Industry's Only Real-Time System Monitoring and Predictive Analysis Solution for Electrical Power Infrastructure















SAN DIEGO, Calif. – June 17, 2010 – EDSA (www.edsa.com), the leading developer of power analytics solutions for the design, testing, and management of complex electrical power systems, today announced that is has been awarded its third patent in the past 90 days from the U.S. Patent and Trademark Office.

This most recent patent is for the innovative real-time system monitoring and predictive analysis technology within EDSA's Paladin® Live™ facility and energy management software. Entitled "Systems and Methods for Real-Time System Monitoring and Predictive Analysis," the patent describes Paladin Live's unique ability to diagnose the reliability and energy efficiency of complex electrical power infrastructure in real-time; armed with this information, site operators are given the insight they need to optimize facility performance and pre-empt costly downtime, maintenance, or repairs.

The Paladin Live system achieves these benefits using what the Company calls "model-based diagnostics," consisting of a data acquisition component, a virtual system model, and an analytics engine. The data acquisition component is networked to real-time measurements of data output from various sources. Paladin Live has the ability to obtain the real time data from existing systems from industry-leading management systems including the OSIsoft® PI System®, Square D® SMS®, Siemens® Apogee®, Eaton® Foreseer® , Honeywell® Niagra Framework® and Johnson Controls® Metasys® or directly to discrete sensors or intelligent meters. The virtual system model is configured to generate a predicted data output for these data sources; and the analytics engine is coupled to the real time data and the virtual system model. Working together, these components continually monitor and analyze the difference between the real-time data output and the predicted data output.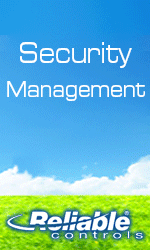 "Operations that are dependent on electrical power infrastructure are too dynamic and complex for human experts to diagnose on their own," said Kevin Meagher, Chief Technology Officer for EDSA. "Paladin Live encodes the expertise of the system designer into a software solution that can simultaneously be at work in a myriad of locations solving a near-infinite number of problems. This is network management for power because power is a network and requires the same approach as managing other critical networks. With the incorporation of true energy management it is even more important that the basis for decisions about power and energy use are based on fact, not supposition."

EDSA's new patent is another in a series of patents and patent applications for EDSA, as the Company further increases its technological leadership in the emerging field of Power Analytics™. The Company now has nearly 100 patent awards or applications pending worldwide for its Paladin power systems modeling and predictive diagnostics technology. EDSA's Paladin® family of products helps organizations to ensure that their electrical power infrastructure is optimally designed (Paladin® DesignBase™), performs precisely as intended in terms of reliability and energy efficiency (Paladin® Live™), and operates flawlessly as organizations make real-time transitions between public and on-premise power sources (Paladin® SmartGrid™). By continually comparing operating conditions with the original, as-designed Computer Aided Design (CAD) model, the Paladin platform is the only real-time power analytics solution for diagnosing electrical power problems or energy inefficiencies at their earliest stages.

About EDSA Micro Corporation

EDSA is a privately held developer of software solutions for the design, simulation, deployment, and preventative maintenance of complex electrical power systems. Founded in 1983, the Company's Paladin® software products are used by thousands of commercial, industrial, governmental, and military customers worldwide, to protect more than $100 billion in customer assets. Headquartered in San Diego, Calif., the Company's worldwide operations include 30 sales, distribution, and support offices located throughout North America, South America, Europe, Asia, and Africa. For more information about EDSA and its products, visit www.edsa.com.
---


[Click Banner To Learn More]
[Home Page] [The Automator] [About] [Subscribe ] [Contact Us]