---
EDSA Power Analytics Gateway Introduced First Power Analytics Platform to Make Data From All Electrical Power Vendors Systems Interoperable















EDSA® Power Analytics Gateway™ Facilitates Real-time Predictive Analytics from Major Building Management and Power Quality Systems

SAN DIEGO, Calif. – June 22, 2010 – EDSA (www.edsa.com), the leading developer of power analytics solutions for the design, testing, and management of complex electrical power systems, today unveiled its patented EDSA® Power Analytics Gateway™ (or EPAG™), now the industry's leading data integration platform that allows electrical energy monitoring and management systems from major vendors to exchange data. This technology is being deployed in mission-critical applications ranging from datacenters to oil drilling platforms to microgrids around the world.

EPAG solves one of the most vexing problems facing electrical system operators: the lack of networkability between competing vendors' systems, which prohibits the sharing of data between them. Power equipment and monitoring systems from different manufacturers typically use proprietary, vendor-specific communications protocols that prevent power quality meters, breakers, transformers, generators, and their proprietary monitoring and communications systems from sharing data among one another. The absence of open communications protocols has left operators in the position of having to work with multiple information systems themselves, or manage their operations with incomplete information about the status of the electrical power infrastructure.

"EPAG is an architecture that provides for multiple interconnect standards and protocols from web services to OPC. The optimized structure works with virtually any major building management system (BMS), power management, or data acquisition system bringing Paladin Power Analytics to those customers. This vendor neutral strategy eliminates the need to add another redundant data acquisition system," said Mark A. Ascolese, Chairman and CEO of EDSA. "The result is our users get the benefit of EDSA's patented, industry-leading Power Analytics and simulation capabilities for almost half the costs… and in one easy-to-use dashboard."

EPAG gives facility and electrical system operators an anything-to-anything networking solution that, when used with EDSA's Paladin® Live™ or Paladin Smart Grid™ platforms, aggregates all of the real-time data being generated by formerly-proprietary equipment and systems within their infrastructure. Or, put another way, a single, seamless body of information can now be created from industry-leading management systems such as the OSIsoft® PI System®, Square D® SMS®, Siemens® Apogee®, Eaton® Foreseer® , Honeywell® Niagara Framework® , Johnson Controls® Metasys® , Viridity Energy's Vpower®, Dassault Enovia® and Catia® systems and others or directly from discrete sensors or intelligent devices.

Aggregating Data Essential for Accurate Analytics

Armed with this virtually limitless supply of power systems data, EPAG enables Paladin Live and Paladin Smart Grid to make highly-accurate predictions about the operational state of power infrastructure, by not only attaining access to real-time data, but by comparing data results back to the original design model; variations between the as-is and as-designed readings allow operators to isolate and preempt potential problems at their earliest stages, and ensure optimal performance and energy efficiency.

The assimilation and interpretation of data from a myriad of data-generating sources is essential in any type of predictive planning; two of the better-known examples are Business Analytics and Power Analytics.

Business Analytics is the science of using advanced mathematical models to make remarkably accurate predictions about the financial health of individuals, businesses, or governments. These mathematical models rely on data from a wide range of sources – financial databases, payroll records, inventory systems, MRP systems, etc. – in order to allow aggregated "composite" calculations to be made from the resulting information, such as P/E ratios, DSO, EBITDA etc.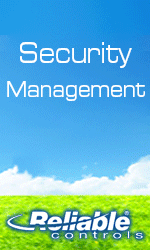 Power Analytics operate in much the same way, in order to assess the "health" of an organization's electrical power infrastructure. However, instead of monitoring complex financial data, Power Analytics compares power readings from components throughout the power network back to their corresponding component specifications in the original design model. Any variations are automatically detected and communicated in understandable summary fashion. By identifying and isolating electrical power problems – or just sub-optimal performance or energy inefficiency – Power Analytics allows facility operators to ensure the highest possible levels of power system reliability and the lowest possible levels of problems.

By serving as a universal translator for any data acquisition system, BMS, or data-producing component in an electrical network, EPAG ensures that no clue that could point to downstream operational power problems is overlooked.

The EDSA Power Analytics Gateway is an integral part of all standard Paladin platforms.

About the Paladin® Family

EDSA's Paladin® family of products helps organizations to ensure that their electrical power infrastructure is optimally designed (Paladin® DesignBase™), performs precisely as intended in terms of reliability, availability, and energy efficiency (Paladin® Live™), and operates flawlessly as organizations make real-time transitions between public and on-premise power sources (Paladin® SmartGrid™.) By continually comparing operating conditions with the original, as-designed Computer Aided Design (CAD) model, the Paladin platform is the only real-time power analytics solution for simulating and diagnosing electrical power problems or energy inefficiencies at their earliest stages.

About EDSA Micro Corporation

EDSA is a privately held developer of software solutions for the design, simulation, deployment, and preventative maintenance of complex electrical power systems. Founded in 1983, the Company's Paladin® software products are used by thousands of commercial, industrial, governmental, and military customers worldwide, to protect more than $100 billion in customer assets. Headquartered in San Diego, Calif., the Company's worldwide operations include 30 sales, distribution, and support offices located throughout North America, South America, Europe, Asia, and Africa. For more information about EDSA and its products, visit www.edsa.com.
---


[Click Banner To Learn More]
[Home Page] [The Automator] [About] [Subscribe ] [Contact Us]