---
ISA100 Wireless Compliance Institute Announces Selection of NTS for Certification Laboratory















Research Triangle Park, NC (22 June 2010) – The ISA100 Wireless Compliance Institute (WCI) today announced the selection of National Technical Systems, Inc. (NTS) (NASDAQ:NTSC) as its independent third-party lab to provide conformance testing for the ISA100.11a certifications starting this month. NTS provides companies and government organizations throughout the world with process and product compliance services, managed engineering services, design engineering services, and program management support.

"WCI selected NTS as the first independent provider of ISA100.11a conformance testing based on its depth of capabilities in wireless protocol testing, quality of operations, and geographic support," said Andre Ristaino, managing director of WCI.

"We are pleased to be selected as the first lab to provide ISA100.11a conformance testing," said Osman Sakr, CTO of National Technical Systems. "The ISA100.11a standard will greatly enhance the implementation of wireless systems in the automation and control environment."

With the recent availability of the ISA100.11a Stack Conformance and Device Interoperability Test Kits designed to verify conformance, suppliers will be able to use the same test kits that NTS uses during certification testing. Suppliers will use these test kits as part of their quality assurance processes and in preparation for formal conformance testing.

NTS is an ISO/IEC 17025 accredited test lab.

Webcast to Detail Step-by-Step Certification Process

The WCI has scheduled a webinar which provides guidance to suppliers seeking to certify devices to the ISA100.11a standard. The webinar will include a step-by-step description of the conformance process, including whom to contact first, and how to get support during the product development process.

Webinar Date: Tuesday, 20 July 2010 at 11 a.m. ET USA

To register, go to www.isa100wci.org/events.aspx

The ISA100.11a industrial wireless networking standard is the first in the ISA100 family of standards. This wireless mesh network standard protocol helps supplier companies build interoperable wireless automation control products. As a result, manufacturing and processing plants are able to create, modify, optimize, and scale a wireless network quickly, cost-effectively, and seamlessly.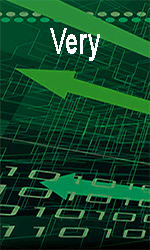 Future ISA100 standards will include support for backhaul functionality, factory automation, and other key-use cases. Details on the approved standard, the ISA100 roadmap, and use-case presentations are available at www.isa.org/ISA100.

About the ISA100 Wireless Compliance Institute

The ISA100 Wireless Compliance Institute (WCI) is a non-profit industry consortium providing users and developers with market awareness, educational information, technical support, and compliance for the ISA100 family of universal industrial wireless standards. The WCI provides real world feedback from deployment of ISA100 devices and systems to ISA Standards Committees in order to foster rapid refinement and development of open industry standards for wireless applications. Institute members include end users, technology suppliers, research and development professionals, academia, and other industry consortia and standards bodies. Early members include Apprion, BP, Chevron, Chongqing University of Posts and Telecommunications, ExxonMobil, Fuji Electric, Gastronics, GE, Honeywell, Nivis, Procter & Gamble, R3 Sensors, Shell, Shengyang Institute of Automation, Yamatake and Yokogawa. More information about the ISA100 Wireless Compliance Institute can be found online at www.isa100wci.org.

About National Technical Systems

National Technical Systems, Inc. is a leading provider of engineering and testing services to the defense, aerospace, telecommunications, automotive and high technology markets. Through a world-wide network of resources, NTS provides full life-cycle product integrity support, offering world class design engineering, compliance, testing, certification, quality registration and program management. For additional information about NTS, visit our website at www.ntscorp.com
---


[Click Banner To Learn More]
[Home Page] [The Automator] [About] [Subscribe ] [Contact Us]