---
QA Graphics Names Nichols School as Winner of Green School Contest















Ankeny, Iowa – June 22, 2010 – QA Graphics, a provider of educational solutions for green buildings, is proud to announce Nichols School as the winner of their Showcase Your School's Green Efforts contest. QA Graphics will award the school with an Energy Efficiency Education Dashboard that can be used to educate students, parents and the community about the school's sustainable initiatives.

This spring QA Graphics held the Showcase Your School's Green Efforts contest, calling sixth to twelfth-grade schools nationwide to share what steps have been taken to green their school, and is rewarding Nichols School for their sustainable efforts. QA Graphics worked with the national U.S. Green Building Council (USGBC) to reach out to state USGBC chapters for contest support and judging of the entries. Then the public cast their vote to name the final winner – Nichols School in Buffalo, New York.

The Energy Efficiency Education Dashboard (EEED) is an interactive educational display used to showcase an organization's green initiatives. It can be incorporated into the school's curriculum, using interactive demonstrations, quizzes, photos and environmental tips to provide education about sustainable features and how those features help the environment. Plus, the content can be edited, so that the school can continue to use the EEED in their curriculum as the school's sustainable initiatives grow.

"We received entries from schools all across the country telling us about their sustainable efforts," said Dan McCarty, president of QA Graphics. "We're excited to create an Energy Efficiency Education Dashboard for Nichols; the school has implemented a number of sustainable efforts and this interactive tool will allow Nichols to even further their education about the school's sustainable initiatives."

Nichols School was chosen as the winner of the contest for their dedication to environmental responsibility, education, and sustainability. The school's environmental efforts are organized through their Big Green Initiative, a group of administrators, staff, faculty, and students that work together to promote a green campus. Six separate buildings make up the Nichols campus, and a number of efforts have been made to update the older buildings, adding new energy efficient windows, energy efficient lighting and an efficient heating system. The newest building, the Class of 1963 Center for Math and Science, opened in January of 2010 and was built with sustainability in mind. The new building makes use of passive solar heating and solar lighting, with a building management system in place to monitor energy consumption. High efficiency boilers are in place as part of the heat pump-based HVAC system, and low-flow plumbing fixtures have been installed to reduce water consumption.

"Between preparing essays for entry into the contest, and rallying the school to vote for us as the top finalist, the environmental program at Nichols found the Showcase Your School's Green Efforts contest to be a cohesive and inspiring experience for our community," said Edward Spangenthal, a senior in Nichol's environmental studies class. "At a time when our world has unprecedented environmental challenges, Nichols is grateful for QA Graphics' support. Undoubtedly, the Energy Efficiency Education Dashboard will be a valuable tool as we prepare more students to be leaders in sustainability and conservation."

Sustainable initiatives are continued in the school's curriculum, using SMART board™ technology in every classroom and incorporating environmental education into the lesson plans. The school has also committed to reducing their carbon footprint by continuing to develop green curriculum through all the grades and joining the Green Schools Alliance, a non-profit organization "created by schools for schools," which works with schools worldwide to set and meet greening goals, raise environmental awareness, and empower students, faculty and staff.

"The Green Key Curriculum will allow students to gain environmental consciousness and responsibility by incorporating what they've learned into their everyday lives," said Joshua Ring, a science teacher at Nichols who worked with his environmental studies class to submit the winning entry. "Environmental awareness is not enough; we want students to actually change their behaviors so that their interactions are future-looking and responsible."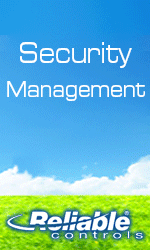 Many outdoor features add to the campus' sustainability. Pedestrian transportation is encouraged through improved access to public transportation stops, the addition of bicycle racks, and expanded sidewalks. The outdoor landscaping is designed with native plant materials as well as a rain garden and green roof to partially manage storm water. A student-run composting program is also in place on the campus.

QA Graphics will work with Nichols School throughout the summer to develop a custom Energy Efficiency Education Dashboard that the school can use to showcase their sustainable initiatives and further the campus' environmental education efforts. The dashboard will display the campus' real-time electric and water use, allowing the school to see what impact their sustainable initiatives have made, and interactive demonstrations will show how the school's green roof, day lighting and efficient HVAC system all function. Students will also be able learn about sustainable features that are in place throughout the campus, and test their "green" knowledge by taking an interactive quiz.

"The dashboard will allow students to actively learn math by compiling building data," said MaryAnne Hejna, math department chair at Nichols. "Students will study how electric, water and air needs vary on a day-to-day basis as well as on a seasonal cycle. Do we use more energy during the winter? Do our needs vary over the course of a school week? The dashboard will collect this tangible data and infuse live math into daily classes for students to manipulate and learn from."

More information about QA Graphics' Energy Efficiency Education Dashboard can be found at: http://www.qagraphics.com/energy-efficiency-education-dashboard/schools.html.

About QA Graphics

QA Graphics is an innovative graphic development company specializing in the building automation and green building design industries. The company is an industry leader in the design of graphical user interfaces (GUI) and energy education dashboards used to showcase a building's green initiatives. The company provides a variety of graphic design solutions including graphic outsourcing, 3D design/animation, interactive content and Web site development. Visit www.qagraphics.com to learn more.
---


[Click Banner To Learn More]
[Home Page] [The Automator] [About] [Subscribe ] [Contact Us]