---
Tridium and the Niagara Framework Honored with Digie Awards















RICHMOND, VIRGINIA- June 22, 2010-- Tridium's Niagara Framework®, was awarded Realcomm's 2010 "Digie" Award for Best Innovative Technology in the Building Technologies category. Niagara was recognized on several fronts including how it has transformed energy management resulting in significant savings across multiple building classes; for being installed in some of the largest and most sophisticated commercial and corporate implementations worldwide and for the Niagara EcoSystem, which is enabling rapid development and deployment of sophisticated energy management solutions globally.

Marc Petock, Tridium's vice president, global marketing and communications was also recognized with Realcomm's Digie Impact Award. This lifetime achievement award recognizes "those individuals who stand out as pioneers and leaders and aren't afraid to go against the grain and try new ideas, technologies and solutions". Marc was recognized as "a thought leader and for his efforts to consistently promote the concept of IP based building infrastructure to global markets; his continued efforts to support networking, education and collaboration in the real estate industry and for being instrumental in helping to deliver one of the most successful building management system platforms (the Niagara Framework) ever created".

Realcomm is the world's leading research and educational institution that promotes the use of technology in commercial and corporate real estate. Every year the organization recognizes companies, projects, and solutions that demonstrate the most innovative use of technology and automation in the commercial and corporate real estate industry with the "Digie" Awards. In addition, these awards also recognize forward-thinking leaders who are making the greatest impact through the use of technology and automation and technology.

Tridium's Niagara Framework also figured prominently in several other Digie Award winners including:
· Childress Klein (A Commercial Real Estate Developer) for the Best use of Automation in delivering one of the best examples of a 'smart connected' office building in the U.S.
· Panduit, a Best Use of Automation, for their new World Headquarters
· Pacific Controls (A Tridium Partner), Best Use of Automation for Facility Management and the first turnkey managed service for remote facility monitoring and management for the Government of Dubai
· The Duke Energy Center, Charlotte, NC, for their design and implementation of an IP centric building automation system and a good example of a new, smart, connected building

In each of these cases, Niagara is the technology driving these solutions and deployments.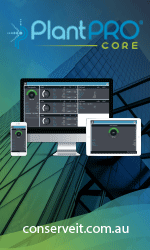 About Tridium Inc.
Tridium is the global leader in open platforms, application software frameworks, automation infrastructure technology, energy management and device-to-enterprise integration solutions. Our technologies extend connectivity, integration and interoperability to the millions of devices deployed in the market today and empowers manufacturers to develop intelligent equipment systems and smart devices that enable collaboration and communication between the enterprise and edge assets.

The Niagara Framework® is a software platform that integrates diverse systems and devices regardless of manufacturer, or communication protocol into a unified platform that can be easily managed and controlled in real time over the Internet using a standard web browser. By integrating today's diverse building systems such as environmental controls, security, lighting, energy, video, fire and life safety, Niagara is creating better buildings---ones that are smarter, use less energy, are more efficient, have lower operating costs, are safer and contribute to a sustainable environment.

The Sedona Framework™ is the industry's first, open source development framework that provides a complete software platform for developing, deploying, integrating, and managing pervasive device applications at the lowest level. It brings the power of programmable control and the Internet down to extremely inexpensive devices. The Sedona Framework distributes decision making control and manageability to any device and brings intelligence and connectivity to the network edge and back.

The company is an independent business entity of Honeywell International Inc.

Additional information about Tridium is available at www.tridium.com.
---
[Home Page] [The Automator] [About] [Subscribe ] [Contact Us]