---
QA Graphics' Energy Efficiency Education Dashboard Is Selected As a Sustainable Industries 2010 Top 10 Green Building Product Award Winner















Ankeny, Iowa – Award-winning independent news source Sustainable Industries announced QA Graphics' Energy Efficiency Education Dashboard as one of its 2010 Top 10 Green Building Products award winners. Sustainable Industries' Top 10 Green Building Products guide is an annual publication profiling industry-leading green building products selected by a panel of expert judges and Sustainable Industries' editorial team.

QA Graphics' Energy Efficiency Education Dashboard was selected from more than 100 entries based on the Energy Efficiency Education Dashboard's environmental performance, scalability/market impact, innovativeness, design aesthetic, value and compatibility with the U.S. Green Building Council's Leadership in Energy and Environmental Design (LEED) rating system.

The winners were announced June 22 in a Sustainable Industries Webinar featuring Associate Editor Charles Redell and members of the judges' panel who addressed attendees' questions about the pros and cons of the latest green building innovations. The 2010 Top 10 Green Building Products winners are highlighted in the July issue of Sustainable Industries, as well as in a digital supplement with 3D images designed by Portland's Fat Pencil Studio. The guide is available for free at www.sustainableindustries.com/resources.

"In the five years Sustainable Industries has produced this trusted and popular independent guide, the industry has seen unprecedented growth," says Brian Back, Founding Editor & Publisher of Sustainable Industries. "We're confident the Top 10 Green Building Products guide provides a unique overview of some of the most innovative building materials representing the biggest trends on the market today."

The Energy Efficiency Education Dashboard is an interactive interface that can be displayed online or on a hardware display, such as a touchscreen or kiosk. It's used to showcase an organization's green initiatives and provide education to building occupants, students and the public about how those sustainable efforts help the environment.

"We're honored to have been named as one of Sustainable Industries' Top 10 Green Building Products," said Dan McCarty, president of QA Graphics. "As organizations build new or retrofit existing buildings, there is a need to share what sustainable efforts they have made. Our Energy Efficiency Education Dashboard is a solution that a variety of organizations use as an innovative way to educate about the sustainable practices that are in place at their building."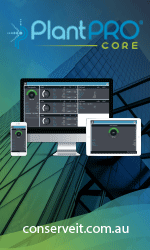 The Energy Efficiency Education Dashboard can display a building's resource use by integrating it with the building's control system, allowing it to "talk" to the building automation system and display real-time and historical data. LEED checklists, demonstrations, quizzes and other interactive features provide education about the organization's green features, carbon footprint reduction, recycling procedures and other sustainable practices. The information is presented in a user-friendly format similar to a website, making it easy to use for all ages. More information about QA Graphics' Energy Efficiency Education Dashboard can be found at: http://www.qagraphics.com/energy-efficiency-education-dashboard.html.

About QA Graphics
QA Graphics is an innovative graphic development company specializing in the building automation and green building industries. The company is an industry leader in the design of graphical user interfaces (GUI) and energy education dashboards used to showcase a building's performance and sustainable initiatives. The company also provides design services including graphic outsourcing, 3D design/animation, BIM design, drafting, interactive content and website development. Visit www.qagraphics.com to learn more.

About Sustainable Industries and Sustainable Media Inc.
Sustainable Media Inc. is an independent media company providing news and analysis for West Coast business leaders paving the way for the New Economy. It publishes Sustainable Industries, an independent, award-winning business magazine, as well as industry-specific newsletters, a daily blog, an in-depth Webinar series, a podcast series featuring nationally renowned sustainable business leaders, Economic Forums with local business leaders and policy makers, and annual business guides aimed at helping companies conserve resources. With offices in San Francisco, Portland and Seattle, Sustainable Industries connects the dots between the environmental and social components of the region's economy, just as it connects the dots between leading sectors, to raise the stakes in a working definition of sustainable industries. For more information, visit www.sustainableindustries.com.
---


[Click Banner To Learn More]
[Home Page] [The Automator] [About] [Subscribe ] [Contact Us]