---
Universal Powerline Association (UPA) Moves Forward with Global Technology Conference "Plug into Profit 2009"















Top-level speaker line up confirmed
Change of date for Conference & Exhibition

April 29, 2009, London — The Universal Powerline Association (UPA) today announces a top-level speaker line up and a new date for its Inaugural Technology Conference and Exhibition – September 1-2, 2009. The UPA "Plug into Profit 2009" Conference to be held in San Diego, CA. USA, includes technical, application and business presentations from leading companies on the role of Powerline technology in Smart Grid, Energy Efficiency, Home Area Networks, IPTV, HDTV, Internet Connectivity and Consumer Applications. The speaker line up includes:

- Daniel Drolet, Chairman - UPA
- John Joyce, President - Ambient Corporation.
- Jorge Blasco, President and CEO - DS2
- Venkat Shastri, CEO – PCN Technology
- Steve Turner, COO – IBEC and
- Ron Zimmer, President and CEO – CABA (Continental Automated Buildings Association)

The central theme for the conference is "Driving Profits" to create value for Manufacturers, Vendors, Retailers, System Integrators and the End-User. "UPA based Powerline technologies create new opportunities for innovation while driving down installed infrastructure costs and create new ways of communication and networking", stated UPA Chairman Daniel Drolet.

The UPA is coordinating with Spintelligent in the production and hosting of this inaugural event. "UPA´s "Plug into Profit 2009" provides a unique opportunity for attendees to interact with a wide range of technical professionals from industry leading companies, hear about the most recent technical advances in the Powerline industry, and experience the latest from providers, design companies, and system integrator companies among others", said Rudi Leitner CEO of Spintelligent.

Mark your calendar for the UPA "Plug into Profit 2009" Conference on September 1-2, 2009 and reserve your participation today, contact christa.robijn@spintelligent.com +27 21 700 3561. For more information please visit www.upaexpo.com. UPA "Plug into Profit 2009" is the first and only event to offer a one-stop shop for companies integrating Powerline communications or developing Powerline products for Smart Grid, Home Networking or Command and Control applications and will be co-located with Smart Energy West Coast.

UPA Media Contact: Donald Pollock, UPA Permanent Secretary, Phone: + 44 178 047 0003, donald.pollock@upaplc.org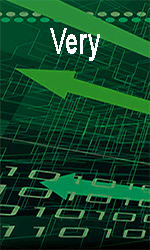 About the Universal Powerline Association
The Universal Powerline Association (UPA) is an International not-for-profit trade association providing a forum for the design and development of interoperable and open specifications and focused on promoting the successful international application of Powerline technologies. The UPA provides all Powerline players the opportunity to respond to key customer expectations with open standards, based on interoperability, security and coexistence and supported by exclusive and independent certifications, the only global guarantee of quality and confidence for high-speed power line technology available today.

Members of the UPA include: AcBel Polytech Inc., Ambient Corporation, Belfuse Inc., Buffalo Inc., Comtrend, Corinex Communications Corp., D-Link, DS2, Freedom Digital Networks, China Gridcom Company Ltd, Korea Electrotechnology Research Institute, Logitec Corporation, Netgear, PCN Technology, Pirelli Broadband, Power Monitors Inc., Toshiba Electronics Europe GmbH, Toyo Networks & System Integration Co. Ltd and Watteco. Additional information about the UPA is available at www.upaplc.org.
About Spintelligent
Spintelligent is a global integrated media company, focusing on power, energy, utilities, metering, smart grids, mining, infrastructure and education. Products include industry leading publications, exhibitions, conferences and web portals. Key brands include Metering International, metering.com, the global Metering, Billing/CIS series of Expo's, the Smart Metering and Smart Grid series of conferences, MineTech International, ESI Africa, Mining Review Africa and the iPAD series of events.

Spintelligent is committed to delivering the highest quality global products to these sectors, and works closely with key industry partners, thereby enabling its customers and stakeholders to gain and share knowledge and insights, build relationships and obtain real business value. Spintelligent was established in 1995, and has offices in USA, Europe, Latin America and South Africa. www.spintelligent.com

---


[Click Banner To Learn More]
[Home Page] [The Automator] [About] [Subscribe ] [Contact Us]