---
Proposed Standard 189.1 Begins Third Public Review with Increased Energy Savings















The first draft of the reconstituted committee boasts increased user friendliness

ATLANTA – With additional energy savings over the previous draft, the nation's first standard for high-performance green buildings began its third public review period May 1, marking the first draft released by the newly reconstituted Standard 189.1 committee. Comments on the draft standard will be accepted through June 15.

Proposed Standard 189.1, Standard for the Design of High Performance, Green Buildings Except Low-Rise Residential Buildings, is being developed by the American Society of Heating, Refrigerating and Air-Conditioning Engineers in conjunction with the Illuminating Engineering Society of North America (IESNA) and the U.S. Green Building Council (USGBC). This is the first such green building standard in the United States.

"Standard 189.1 is essential for the further promotion of high-performance green buildings in the United States and for reaching net-zero-energy goals," says Kent Peterson, chair of the committee. "The committee is confident that this standard, with its increased energy savings over Standard 90.1, will help building owners and operators as well as local jurisdictions meet their sustainability targets."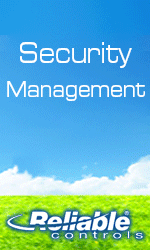 The third public review draft has been reorganized to be more user-friendly while focusing on delivering and maintaining energy and water efficiency performance over the life of the building. Compared to the previous draft, this draft provides increased energy savings over ANSI/ASHRAE/IESNA Standard 90.1, Energy Standard for Buildings Except Low Rise Residential Buildings.

Eliminated in this version is the requirement for 30% additional ventilation beyond Standard 62.1 in classrooms and office spaces, with instead an emphasis on source contaminant control to improve indoor air quality.

Meant to provide minimum criteria for green building practices, the standard is applicable to new commercial buildings and major renovation projects. When completed, it will address energy efficiency, a building's impact on the atmosphere, sustainable sites, water use efficiency, materials and resources, and indoor environmental quality, among other high-performance green building issues.

The committee was expanded late last year to 34 voting members after an open call for members to broaden the expertise from a variety of interested categories. The proposed standard has generated substantial public interest, with more than 900 comments received during each of two previous public reviews.

To view a copy of the public review draft, go to www.ashrae.org/publicreviews. Copies of public review drafts are only available during public review periods. Publication of the standard is expected by early 2010.
---


[Click Banner To Learn More]
[Home Page] [The Automator] [About] [Subscribe ] [Contact Us]