---
GE Sensing & Inspection Technologies Introduces Dual Channel CO2 Sensor Module for Environmental Monitoring in Buildings















GE Sensing & Inspection Technologies announces the Telaire T6615 dual-channel CO2 module, designed to meet the volume, cost and delivery expectations of original equipment manufacturers (OEMs). When used in a building monitoring system, T6615 allows building owners and managers to quickly, easily and efficiently monitor the air quality in the building to stay within regulation. Applications include monitoring indoor environmental air quality in call centers, 24-hour retailers and any environment where there is no baseline to trigger recalibration.

To learn more click here: http://www.gesensing.com/products/telaireT6615.htm?bc=bc_ge_telaire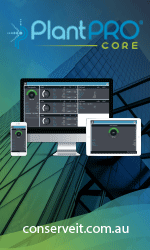 About GE Sensing & Inspection Technologies
GE Sensing & Inspection Technologies is Healthcare for Infrastructure. The business is part of GE Enterprise Solutions, a $5 billion business helping customers compete and win in a changing global environment by combining the power of GE's unique expertise and intelligent technology to elevate customers' productivity. GE Sensing & Inspection Technologies is a leading innovator in advanced measurement, sensor-based and inspection solutions that deliver accuracy, productivity and safety to its customers. Its products are used in a wide range of industries, including oil & gas, power generation, aerospace, transportation and healthcare. The company has 4,700 employees at more than 40 facilities in 25 countries worldwide. For more information, visit www.gesensinginspection.com

The T6615 is a dual channel sensor, with a CO2 channel that measures gas concentration and a reference channel that measures the sensor signal intensity. The reference channel allows the sensor to recalibrate automatically and is beneficial in applications where CO2 levels do not drop to outdoor levels on a daily basis.

"The Telaire T6615 is a truly unique solution as it is one of the only dual channel small module on the market," said Chris Ranwell, Global Product Manager for Gas and Moisture at GE Sensing & Inspection Technologies. "The design is based on 15 years of manufacturing and engineering expertise, and provides an accurate and cost effective solution for OEMs."

The T6615 has a flexible CO2 sensor platform designed to interact with other microprocessor devices and may be field calibrated. The T6615 performs periodic self-calibrations using the reference channel. The self-calibrations are approximately every 24 hours but can also be initiated manually. The dual-channel optical system and three-point calibration process allow for enhanced stability, accuracy and reliability.


---


[Click Banner To Learn More]
[Home Page] [The Automator] [About] [Subscribe ] [Contact Us]