New Book From Fluke Details Uses Of Thermal Imaging To Cut Maintenance Costs And Improve Energy Efficiency















Available from Fluke distributors worldwide
MISSISSAUGA, Ontario – May 7, 2009 – Fluke Corporation, the global leader in portable electronic test and measurement and thermal imaging technology, has introduced a new 72-page book filled with the latest information on the basics of thermography, and the safe, efficient, and practical use of thermal imagers.
The new book, "Introduction to Thermography Principles", is co-written by Fluke and the Snell Group, and published in cooperation with American Technical Publishers. Filled with 122 illustrations, it depicts and describes many thermal images of electrical, electro-mechanical, HVAC, process, and building inspection applications. This book gives the reader an excellent overview of the power of thermal imaging as an everyday maintenance and inspection tool.
Real-world examples illustrate commercial, industrial, municipal, and residential environments and applications. In addition, the textbook provides information on thermography analysis, reporting, documentation, return on investment resources, and related technologies. Contents Include:
1. Introduction to Infrared Thermography and Thermal Imagers
2. Thermography and Return on Investment
3. Training and Safety
4. Practical Applied Theory
5. Color Thermal Images of Applications
6. Thermography Applications
7. Inspection Methodologies
8. Analysis, Reporting, and Documentation
9. Thermography Resources
10. Other Related Technologies
Thermal imagers have become more important tools as they help identify potential problems that when fixed can improve sustainability and productivity, and save money. Thermal imagers help detect unexpected moisture and inadequate insulation in walls and ceilings, find air leaks in window sills and doors and identify areas of potential energy loss.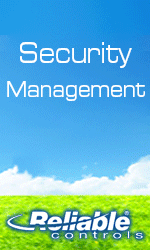 Used as everyday troubleshooting and maintenance tools, thermal imagers can reveal hot spots on electrical and mechanical equipment that may indicate problems ahead. They are ideal for professionals including plant electricians, field service technicians, facilities maintenance supervisors and technicians, process technicians, roofing specialists, weatherization specialists, energy auditors, and other building professionals.
"Introduction to Thermography Principles" is available in English at a list price of $25. Additional languages are planned. The book is available from Fluke distributors.
About Fluke Electronics Canada
Fluke Electronics Canada (www.flukecanada.ca) offers complete families of professional test tools, including power quality, thermography, digital multimeters, clamp meters, insulation resistance testers, portable oscilloscopes, thermometers, process testing equipment, indoor air quality and accessories, as well as educational and training resources. A subsidiary of Fluke Corporation, Everett, Washington, Fluke Electronics Canada is headquartered in Mississauga, Ontario, with sales support available across Canada. The Fluke brand has a reputation for quality, portability, ruggedness, safety and ease of use and Fluke test tools are used by technical professionals in a variety of industries throughout the world.