---
ZigBee to Propose Market Leading ZigBee Smart Energy as Basis for an IEC Standard















Move supports international standards efforts to meet evolving industry needs

San Ramon, Calif. – May 18, 2009 – The ZigBee® Alliance, a global ecosystem of companies creating wireless solutions for use in energy management, commercial and consumer applications, today announced it is proposing use of the ZigBee Smart Energy public application profile to the International Electrotechnical Commission (IEC) as a basis for an IEC standard. The IEC is an international standards organization that prepares and publishes international standards for all electrical and electronic industries.

Companies around the world have validated ZigBee Smart Energy as the clear choice for next generation energy management solutions. ZigBee Smart Energy is the only standardized home area network solution in the market today meeting the tough requirements of leading utilities worldwide. The deployment of an estimated 30 million ZigBee equipped smart meters is underway in North America. Working with the IEC on an even broader global standardization will benefit the energy sector and public by placing more emphasis on energy management and smart grid development.

"The ZigBee Alliance is doing heavy lifting in the industry, offering new possibilities for seamlessly integrating the HAN with the electric system to deliver long-awaited value and functionality as part of a larger smart grid," said Richard Schomberg, convener of the IEC Smart Grid Strategic Group.

Greg Robinson, convener of IEC TC57 Working Group 14, added, "Basing and harmonizing the ZigBee Smart Energy profile on the IEC common Information Model (CIM) would improve data fidelity and minimize overall life cycle costs for exchanging information among home area networks, metering systems and utility back office systems."

"ZigBee Smart Energy is in wide use today," said Bob Heile, chairman of the ZigBee Alliance. "Our goal will be to ensure the highest level of compatibility with all ongoing, and soon to begin, deployments of ZigBee Smart Energy. With its inherent Internet connectivity, use of global wireless frequencies and robust security, ZigBee Smart Energy is in deployment around the world."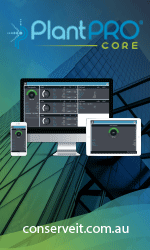 The ZigBee Alliance and its members are already working with a variety of organizations focused on smart grid technologies. Those organizations include the American Society of Heating, Refrigeration and Air-Conditioning Engineers (ASHRAE), Digital Addressable Lighting Initiative (Dali), HomePlug Powerline Alliance, International Electrical and Electronics Engineers (IEEE), Electric Power Research Institute (EPRI), European Smart Metering Industry Group (ESMIG), National Association of Regulatory Utility Commissioners (NARUC), National Institute of Standards and Technology (NIST), National Electrical Manufacturers Association (NEMA), Open Smart Grid, other industry organizations and various governmental authorities worldwide.

ZigBee Smart Energy – The Standard for Energy Management and Efficiency

ZigBee Smart Energy enables wireless communication between utilities, energy service providers and common household devices such as smart thermostats and appliances. It improves energy efficiency by allowing consumers to choose interoperable products from different manufacturers giving them the means to manage their energy consumption more precisely using automation and near real-time information. It also helps utility companies implement new advanced metering and demand response programs to drive greater energy management and efficiency, while responding to changing government requirements.

ZigBee: Control your world

ZigBee is the global wireless language connecting dramatically different devices to work together and enhance everyday life. The ZigBee Alliance is a non-profit association of more than 300 member companies driving development of ZigBee wireless technology. The Alliance promotes world-wide adoption of ZigBee as the leading wirelessly networked, sensing and control standard for use in consumer electronics, energy, home, commercial and industrial areas. For more information, visit: www.ZigBee.org.
---


[Click Banner To Learn More]
[Home Page] [The Automator] [About] [Subscribe ] [Contact Us]