---
Tridium Introduces the JACE®-202-XPR















New Addition to Embedded Controller Family provides expanded flexibility, functionality, connectivity and energy management

RICHMOND, VIRGINIA-May 18, 2009 Continuing its commitment of bringing communications, connectivity and the exchange of data between end devices and the enterprise, Tridium announced today the availability of the JACE-202-XPR, a new embedded controller designed for remote monitoring and a wide range of control applications. The JACE-202-XPR combines integrated control, supervision, data logging, alarming scheduling and network management functions, integrated I/O and optional GPRS modem connectivity with Internet connectivity and Web serving capabilities.

The JACE-202-XPR is designed to provide for quick turn installations at low costs and, with a new style that's ideal for both finished as well as unfinished spaces. The JACE-202-XPR brings the benefits of the NiagaraAX Framework® to new construction, retrofits and new markets such as large scale, high density residential buildings, multi-use residential/commercial villages, or multiple retail/restaurant chain stores. In addition, this controller is ideal for managing and controlling energy applications that allow buildings to become more efficient and reduce energy costs.

The unique packaging of the JACE-202-XPR incorporates a processor board with onboard I/O and universal power supply housed in an easy to mount, easy to access stylized chassis. Great care has been taken in the designing of this unit in order to minimize installation time and cost, ease accessibility to wiring during the installation process, and to protect from the unauthorized access when operational.

"With the addition of the JACE-202-XPR to our portfolio of embedded controllers Tridium continues to provide one of the most comprehensive and cost-effective range of controllers for enabling device communications and connectivity available today," said Marc Petock, Vice President, Global Marketing and Communications. "The JACE-202-XPR provides a broad array of capabilities and functionality that helps our OEM and System Integrator partners deliver the services their customers want at the same time minimizing expenses".

JACE-202-XPR will begin shipping the week of July 13th.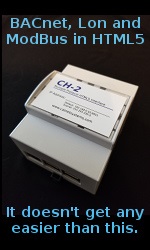 About Tridium
Tridium is the global leader in open platforms, application software frameworks, automation infrastructure technology, energy management and device-to-enterprise integration solutions. Our technologies extend connectivity, integration and interoperability to the millions of devices deployed in the market today and empowers manufacturers to develop intelligent equipment systems and smart devices that enable collaboration and communication between the enterprise and edge assets.

The Niagara Framework® is a software platform that integrates diverse systems and devices regardless of manufacturer, or communication protocol into a unified platform that can be easily managed and controlled in real time over the Internet using a standard web browser.

The Sedona Framework™ is the industry's first, open source development framework that provides a complete software platform for developing, deploying, integrating, and managing pervasive device applications at the lowest level. It brings the power of programmable control and the Internet down to extremely inexpensive devices. The Sedona Framework distributes decision making control and manageability to any device and brings intelligence and connectivity to the network edge and back.

The company is an independent business entity of Honeywell International Inc.

Additional information about Tridium is available at www.tridium.com.

---


[Click Banner To Learn More]
[Home Page] [The Automator] [About] [Subscribe ] [Contact Us]