---
Exele Introduces TopView SQL:

Alarm Management, Notification and Remote Monitoring Software for Databases
TopView®SQL brings real time monitoring and alarm management and notification for ODBC and OLEDB Data Sources














EAST ROCHESTER, New York, November 3, 2010 - Exele Information Systems, an industry leader in alarm management, notification and remote monitoring software has announced major enhancements to their TopView® software suite with the release of TopView SQL which allows the user to query almost any relational database as a source of "monitored data" for TopView.
TopView SQL allows users to easily monitor, alarm, and send notification (Email, SMS, TAP, Text-to-speech, Voice, ...) for data within database query results performed against databases , spreadsheets, and files. This approach leverages TopView's features to work with data in SQLServer, Oracle, Access, PIOLEDB, and others, through ODBC or OLEDB.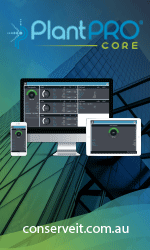 In addition to expanding the ability of companies to monitor their process and automation data, TopView SQL brings the world of real time monitoring, alarm management, and notification to new data stores such as inventory and shipping systems, websites and financial databases" noted Mike Fishman, Exele Co-Owner.
ODBC and OLEDB provide standard interfaces for querying data from databases. Some drivers also support spreadsheets and files as the data source.
About TopView
TopView is a powerful, easy-to-configure process monitoring and alarm management tool that works seamlessly with existing SCADA, PLC, Historian products and now ODBC and OLEDB databases. TopView is used extensively wherever data measurements need to be monitored - wind farms, oil & gas, water & wastewater, electric power generation; process industries such as chemical, pulp & paper, pharmaceutical and food processing; building automation and IT system performance.

About Exele
Exele Information Systems, Inc. is a consulting and software engineering company that specializes in applications for process and building automation (OPC, SCADA, PI). Founded in 1978, Exele is an OSISoft Partner and OPC Foundation Member.
For more information on TopView or other Exele products and services, contact Exele Information Systems, Inc., online at www.exele.com.
---


[Click Banner To Learn More]
[Home Page] [The Automator] [About] [Subscribe ] [Contact Us]