---
ColorTouch Touch Screen Thermostat From Venstar Gives HVAC Distributors and Contractors New Revenue Opportunity
Multi-functional and simple to use, ColorTouch thinks it's a digital picture frame














CHATSWORTH, Calif., November 2, 2010 — Venstar®, a leading thermostat and energy management systems supplier, today announced the launch of ColorTouch™, the multi-functional, simple-to-use, touch screen thermostat that thinks it's a digital picture frame.

ColorTouch brings HVAC distributors and contractors a new revenue opportunity that is attractively priced for them and their customers. Compatible with virtually every type of heating and air conditioning system, ColorTouch is priced at approximately half the competitor's touch screen thermostat, with an estimated street price of less than $200.
"ColorTouch is the thermostat redefined,"
said Steve Dushane, president and CEO of Venstar Inc
.

"With customizable background wallpapers and screensavers, including the users' own photos, ColorTouch delivers the look and feel of a digital picture frame on the thermostat.

This vibrant and simple-to-use thermostat will be easy for contractors to sell to their customers.
After all, it's the thermostat contractors want to put in their own homes."
Easy to Install and Program
ColorTouch is installation-friendly with its output test screen that allows the contractor to test the system.

Its graphical user interface shows what outputs turn on and which outputs should be on, so the contractor can ensure that all equipment is connected and working properly.

The ColorTouch 'My Thermostat' screens allow the contractor to look at the thermostat status, making it easier to troubleshoot equipment or wiring issues.

In addition, programming and configuration may be done in advance using the provided ColorTouch Assistant software and an SD memory card (not included).
Contractor's Service Information in the Thermostat
Contractors can input their contact information into the thermostat itself so when a user has need for service, they can press the Service Information to find the contractor's information.
The Service Information page also comes up when there is a Reminder Alert.

Contractors can program Reminder Alerts to let users know it is time to call for service at scheduled intervals, such as for a winter check-up or spring cleaning.

As well, when it's time for the user to change their air filters or UV lights, ColorTouch will automatically show the Service Information page so the user can call for service.
The contractor can also input their information using the ColorTouch Assistant software, which also allows them to include their logo.

Whether they input their information into the thermostat itself or use ColorTouch Assistant, they can include their company name, contact name, telephone, email and Web site.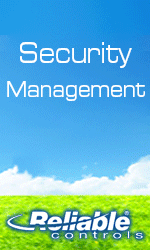 Using ColorTouch Assistant, the contractors can upload their company logos by clicking on the logo icon and uploading the logo file from their computers.

ColorTouch Assistant automatically sizes the logo and puts it into the Service Information page, and the contractor types in the rest of the contact information.
Automatic Software and Firmware Updates
Every time the user runs the ColorTouch Assistant software, it automatically connects to Venstar's ColorTouch Web site in the background and updates the software and firmware (the operating system for ColorTouch) at no cost.
The firmware updates the SD memory card to be uploaded to the thermostat, which then updates the thermostat.

Updating the firmware ensures that the user always has the most current system software, including new features and performance enhancements.
This helps ensure the contractor does not have to be called to do software or firmware updates.
Availability
Venstar sells ColorTouch via a nationwide distribution network with thousands of contractors.

For more information, visit:
http://www.venstar.com/Thermostats/ColorTouch
Email: sales@venstar.com
About Venstar Inc.
Founded in 1992,
Venstar Inc. is a leading thermostat and energy management system (EMS) supplier, known for providing value to its customers via ease of use and installation, proven cost savings, improved energy efficiency, quality and reliability. Venstar is one of the largest thermostat suppliers in the world and
designs and produces Venstar-branded products, as well as OEM thermostat products for the biggest names in HVAC.
Venstar's Surveyor is a leading energy management system, typically saving small-box retailers 25percent of their energy costs, which translates to millions of dollars in savings and dramatic reductions in C02 emissions. Surveyor
currently controls the energy usage of more than 12,000 retail locations across the United States, Mexico, Puerto Rico, and Canada.
Web site:

www.venstar.com
---
[Home Page] [The Automator] [About] [Subscribe ] [Contact Us]