---
Diebold and McKenney's Team Up to Provide Advanced Monitoring Solutions

















NORTH CANTON, Ohio, Oct 12, 2010 /PRNewswire via COMTEX/ -- Leading security integrator, Diebold, Incorporated (NYSE: DBD), and major design build mechanical contracting and systems integration firm, McKenney's, Inc., have teamed to provide advanced monitoring services to McKenney's customer base across the southeastern United States. As a new member of the Diebold Advanced Dealer Program, McKenney's will leverage Diebold's full line of award-winning advanced monitoring solutions to help its customers reduce costs, enhance security and increase operational efficiencies.

As a Diebold Authorized Dealer, McKenney's can now offer complete turnkey solutions for energy management, video monitoring, managed access control and security monitoring. Diebold's energy management solutions monitor facility resources, such as lighting and heating, ventilation and air conditioning (HVAC), to help McKenney's customers control energy costs. Through advanced alarm
monitoring services, Diebold monitoring center experts can quickly respond to events at McKenney's customers' locations, enhancing McKenney's market-leading, 24x7 services.

Headquartered in Atlanta, Ga., McKenney's has offices in North Carolina and Tennessee, and serves some of the largest buildings in the Southeast. McKenney's designs, installs and services mechanical solutions, including HVAC and building automation and control systems. These solutions provide the infrastructure required to enable real-time monitoring of temperature controls, lighting, alarms and other devices to ensure optimal comfort, cost savings, energy efficiency and security.

McKenney's is the first participant in the Diebold Advanced Dealer Program to offer the program's full range of advanced monitoring services. In addition to energy management and alarm monitoring services, McKenney's can now offer its customers Diebold's managed access control, Site Sentry(R) remote video monitoring and management, DVR Health Check, weather detection notification and police permit management solutions.

"Current trends indicate an increase in the integration of all building systems into one common operating platform," said Leroy Walden, vice president, McKenney's Automation & Control Solutions.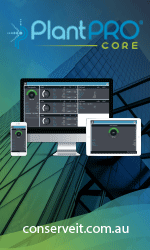 "Adding Diebold's event monitoring to our Cycle of Services allows McKenney's to take a leading role in assisting our customers to meet their future challenges."

"From the outset, it was clear that McKenney's was a strong candidate for the Diebold Advanced Dealer Program, which accepts participants based on their character and capacity," said V. John Stroia, vice president, Diebold Security. "McKenney's client base and more than 60-year history demonstrate a strong focus on market leadership. In addition, McKenney's involvement in high-profile properties shows it has the infrastructure to support installations of any size. We are happy to welcome McKenney's as a Diebold Authorized Dealer and look forward to helping the company serve its customers with our proven monitoring expertise."

The Diebold Advanced Dealer Program is designed for qualified dealers looking to expand their portfolios beyond traditional alarm monitoring and fill gaps in their security lineup. Diebold Authorized Dealers can leverage Diebold's sophisticated monitoring solutions, which are delivered through Diebold's Monitoring Center. The Monitoring Center is Five-Diamond certified by the Central Station Alarm Association (CSAA), is UL and UL-2050 certified by Underwriters Laboratories and was named CSAA's Central Station of the Year in 2007. In addition, Diebold was named the North American Commercial Monitoring Company of the Year by Frost & Sullivan in 2009 and 2010.

About McKenney's
Founded in 1948, McKenney's is consistently ranked among the top specialty contractors in the Engineering New Record's Top Specialty Contractors list. McKenney's services include mechanical construction, engineering, energy, security, and automation & control solutions. For more information, visit the company's website at www.mckenneys.com.

About Diebold
Diebold, Incorporated is a global leader in providing integrated self-service delivery and security systems and services. Diebold employs more than 16,000 associates with representation in nearly 90 countries worldwide and is headquartered in Canton, Ohio, USA. Diebold is publicly traded on the New York Stock Exchange under the symbol 'DBD.' For more information, visit the company's website at www.diebold.com.




---
[Home Page] [The Automator] [About] [Subscribe ] [Contact Us]