---
Introduction to ISA100—A Universal Family of Wireless Standards for Industrial Automation
When: Wednesday, 17 November 2010
Course No.: IC85w1

















This is the first of three web seminars covering the ISA100 family of standards. This web seminar will provide insight into the architecture and future directions of the ISA100 family of standards and how the family will provide an integrated approach to industrial wireless. This web seminar is part of the Wireless Technology and ISA100 Web Seminar Series.
You Will Be Able To:
Analyze industrial wireless requirements
Identify wireless options
Discuss existing and emerging ISA100 wireless standards
Define various wireless options under ISA100
Discuss the configuration of wireless networks for integration with ISA100
Assess expected performance for ISA100 in specific applications
Explain the concept of "Profiles" in ISA100 and their relevance to applications and expected performance
Define a plan for implementation of ISA-100.11a
You Will Cover:
Wireless Requirements
Wireless Options
Wireless Configuration
ISA100 Expected Performance
ISA-100.11a Profiles
---
Meet Your Instructor:
Wayne Manges currently directs the US Department of Energy's Industrial Wireless Program for UT-Battelle at the Oak Ridge National Laboratory (ORNL), focusing on the needs of hard industries from DOE's Industrial Technologies Program. With 30 years at ORNL, Wayne works extensively with steel, paper, and other industries to bring robust, wireless technology to their markets and is committed to the deployment of integrated systems that solve real problems. He has worked on systems including one-of-a-kind uranium enrichment processes, intelligent robotics, and manufacturing. He is currently working on the application of his expertise in systems to the development and deployment of intelligent wireless sensors.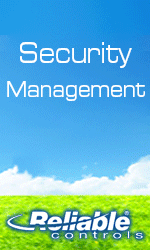 Wayne has been declared a visionary for his early views on wireless applications. He has published and presented papers around the world and continues as a contributing editor for Sensors Magazine. He co-chairs the ISA100 standards committee, establishing a new international standard for industrial wireless automation. Wayne holds a Bachelors of Science in Education and Chemistry from California University of Pennsylvania, a Bachelors in Science in Electrical Engineering from the University of Pittsburgh, a Masters of Science in Natural Science from the Rensselaer Polytechnic Institute, and a Masters of Science in Electrical Engineering from the University of Tennessee.
---
Registration Details:
Time: 2:00 p.m.–3:30 p.m. EDT
Pricing: $195 (per site) ISA Member; $225 (per site) List
Save almost 25% when you register for all three seminars at one time!
To take advantage of the series pricing ($435 ISA Member/$525 List), you must call ISA Customer Service at +1 919-549-8411 to register as this offer is not available online.
---
Equipment and System Requirements:
Touch-tone telephone with a speakerphone for the audio portion of the live seminars

All US and Canadian participants will dial into a toll-free number
All non-US or non-Canadian participants will dial into a toll number and be charged by the long distance provider for the call

Internet connection running at 28.8 bps or faster
Java-enabled browser (Netscape Navigator 4.04 or later or Microsoft Internet Explorer 4.01 or later)
Computer monitor large enough for all participants to view or projection system for presentation to larger audiences
For more information, including registration details, please call +1 919-549-8411, visit www.isa.org/training/websem, or click on the links provided above.
---
---


[Click Banner To Learn More]
[Home Page] [The Automator] [About] [Subscribe ] [Contact Us]