---
Leading Home Appliance Manufacturers Recommend HomePlug® Technology for Smart Grid Solutions














HomePlug Green PHY Rated Top Communications Protocol with Wi-Fi and ZigBee
Portland, Ore. – November 16, 2010 – The HomePlug® Powerline Alliance, the leading industry group promoting adoption of powerline home networking products, today announced that the Association of Home Appliance Manufacturers (AHAM) has rated HomePlug Green PHY (GP) as a leading communications protocol for smart grid applications. AHAM members produce over 95 percent of the appliances sold in the United States, and because home appliances are an integral part of the Smart Grid, they commissioned an independent study of communications protocols to determine which are most suitable for connecting appliances to the Smart Grid.
The study focused on communications protocols selected in the National Institute for Standards and Technology (NIST) Framework and Roadmap for Smart Grid interoperability standard release 1.0 and candidate protocols recommended by AHAM. The study was comprehensive, scoring each protocol in 21 categories such as interoperability, cost to install and operate, performance, ease of operation and use, security and others. The study evaluated each protocol at the application, network and media layers with the ZigBee Smart Energy Profile 2.0 and OpenADR scoring highest at the application layer, and HomePlug GP, Wi-Fi and ZigBee scoring highest at the Network, MAC and PHY layers. The ZigBee SEP 2.0 application protocol runs over HomePlug, Wi-Fi and ZigBee networks.
"HomePlug powerline networking technology is an ideal backbone for today's home area network," said Rob Ranck, the President of the HomePlug Powerline Association. "The AHAM study not only endorses HomePlug Green PHY as a key Smart Grid network protocol, it also supports the use of powerline networking to reach areas of poor wireless signal propagation and as a technology to extend the range of wireless LANs."
The HomePlug Powerline Alliance has formed liaisons with the Wi-Fi Alliance and ZigBee Alliance to help facilitate interoperability between devices which operate on HomePlug, Wi-Fi and ZigBee networks using SEP 2.0 application protocols.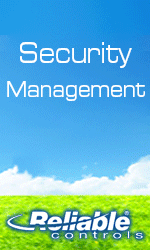 HomePlug's Powerline Technology Ecosystem
HomePlug's interoperable technology family includes the HomePlug AV broadband specification, the HomePlug "Green PHY" (GP) specification for Smart Energy/Smart Grid applications, and the forthcoming next generation HomePlug AV2 broadband specification due for completion in Q1 2011. These specifications are all interoperable with the IEEE 1901 powerline standard.
HomePlug technology specifications cover the spectrum of home networking demands and offer a migration path to the future while protecting the installed base of over 60 million HomePlug devices, the vast majority of installed powerline products worldwide.
Please visit www.HomePlug.org for more information on the HomePlug Powerline Alliance. More information on AHAM's Assessment for Communications Standards for Smart Appliances can be found at: http://www.aham.org/ht/a/GetDocumentAction/i/50696.
About the HomePlug® Powerline Alliance
Founded in 2000, the HomePlug Powerline Alliance, Inc. is an industry-led initiative with 70 member companies that creates specifications and certification logo programs for using the power lines for reliable home networking and Smart Grid applications. The Alliance accelerates worldwide adoption for HomePlug technology by collaborating with international standards organizations such as the IEEE and through market development and user education programs. Sponsor members include Atheros Communications (ATHR); Cisco (CSCO); Comcast (CMCSK); Duke Energy (NYSE: DUK); GE Energy, an affiliate of General Electric Co. (NYSE: GE); Gigle Networks; Renesas Electronics Corporation (TSE: 6723); SPiDCOM Technologies; and STMicroelectronics (STM). Contributor members include Arkados (OTCBB: AKDS).
---


[Click Banner To Learn More]
[Home Page] [The Automator] [About] [Subscribe ] [Contact Us]