---
Tridium Releases New Z-Wave®
Communication Option Card and Driver














New addition to company's portfolio of hardware, software and tools designed to monitor and control Z-Wave devices
Richmond, Virginia - November 16, 2010 - Tridium today announced the availability of a new Z-Wave® Communication Option Card and Driver. These additions to the company's portfolio of hardware, software and tools are designed to monitor and control Z-Wave devices. The Z-Wave Communication Option Card and Driver allows users to use Z-Wave technology to create a wireless, two-way mesh network and have complete control of a network of compatible devices throughout a building from a single JACE® running the NiagaraAX Framework.
The Z-Wave option card and driver allows rapid installation, sensing, and control of both home and small commercial automation systems consisting of lighting, temperature control and security. A plug-in option card, the Z-Wave card was designed to be installed in the option card slot of a JACE-2, JACE-6, JACE-7 or JACE-XPR. The option card also enables the JACE to integrate with Z-Wave devices as a secondary controller after replication has occurred from a third-party primary Z-Wave controller.
"The addition of the Z-Wave option card and driver opens up exciting new possibilities of automated solutions for both residential and small commercial automation systems for increased comfort, convenience, safety, and security," said Marc Petock, vice president global marketing and communications at Tridium. "With its undisputed strength of interoperability, Z-Wave provides an array of capabilities and functionality that helps manufacturers and system integrators control communications with Z-Wave devices through the NiagaraAX Framework."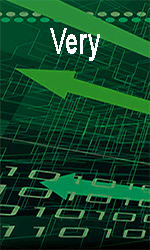 The Z-Wave option card and driver and Niagara based product and solutions are available from leading building control manufacturers, system integrators and M2M providers worldwide.
About Tridium Inc.
Tridium is the global leader in open platforms, application software frameworks, automation infrastructure technology, energy management and device-to-enterprise integration solutions. Our technologies extend connectivity, integration and interoperability to the millions of devices deployed in the market today and empowers manufacturers to develop intelligent equipment systems and smart devices that enable collaboration and communication between the enterprise and edge assets.
The company's Niagara Framework® is the foundation that makes buildings work and perform better. Niagara integrates, centralizes, manages and controls today's diverse business systems such as temperature, humidity, ventilation, security and energy in any size building and environment. Niagara is creating better buildings---ones that are smarter, use less energy, are more efficient, have lower operating costs, are safer and contribute to a sustainable environment. Today, there are over 200,000 instances of the Niagara Framework operating in 45 countries.
The company is an independent business entity of Honeywell International Inc.
Additional information about Tridium is available at www.tridium.com.
---
[Home Page] [The Automator] [About] [Subscribe ] [Contact Us]