---
Schneider Electric Unveils PowerLogic PM1200 and DM6200 Smart Meters














The PM1200 and DM6200 make energy metering and monitoring accessible, affordable
DALLAS – November 17, 2010 – Schneider Electric, a global specialist in energy management, today announced the addition of the PowerLogicŪ PM1200 multifunction power meter and DM6200 digital panel meter to the Schneider Electric portfolio of power management products. The PM1200 and DM6200 meters provides commercial, industrial and residential facilities with a simplified, low-cost metering solution that monitors energy use, empowering users to make better choices about their power consumption and efficiency. Schneider Electric solutions help energy suppliers and energy consumers better manage power consumption and offer a unique level of insight into every energy-related cost, risk and opportunity.
The PowerLogic PM1200 and DM6200 meters maximize use of existing power infrastructure by providing highly accurate, easy-to-read data that helps facility managers and consumers identify areas for energy savings to increase environmental sustainability and reduce energy costs. The DM6200 meter is used for equipment monitoring and preventive maintenance scheduling, and provides basic electrical values such as volts, amps, frequency and power factor. In addition to reporting the same basic measurements as the DM6200, the PM1200 also measures power, energy demand and total harmonic distortion and is best utilized for energy, power and demand monitoring, load studies and circuit optimization, energy balancing and energy optimization.
Key features of the PM1200 and DM6200 series of smart power meters include:
A bright, easy-to-read 8 segment, alphanumeric LED display.
Secure operations with password protection.
Easy access to commonly viewed parameters via the "Turbo Key" button and auto scroll and lock features.
A color-coded, configurable load bar that provides at-a-glance display of current load.
Rugged design to withstand industrial and commercial environments.
Simple setup and installation features include a color-keyed terminal board label for accurate wiring.
Versatile features such as universal voltages and configurable settings, enabling straightforward ordering for customers and simple product stocking for distributors.
One PM1200 or DM6200 meter can replace multiple analog meters, saving valuable space in already tight panel boards, reducing installation costs and simplifying wiring.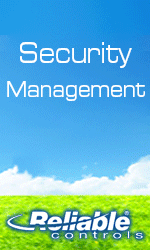 "Energy accounts as the most significant cost in facility operation today, but fortunately, it is also the most controllable cost," said Neel Sharma, business development manager, Schneider Electric. "The PowerLogic PM1200 and DM6200 meters extend the PowerLogic family to provide customers with greater control of their energy expenses and increase environmental efficiency. The series is designed to be universal and affordable so users can gain complete control of their energy consumption."
Designed to foster communication between the meter and its user, the PowerLogic PM1200 and DM6200 series meters are also compatible with Remote Energy Monitoring, a web hosted service by Schneider Electric, as well as other power monitoring solutions. Remote Energy Monitoring easily integrates with a building's energy meters through a web-enabled gateway to allow for 24-7 web access to a building's energy usage statistics. Energy data can then be viewed by the user through a web browser, providing the real-time information and figures needed to identify areas where corrective actions could be taken to more effectively manage energy and decrease costs.
The PowerLogic PM1200 and DM6200 solutions are currently available in the United States through Schneider Electric channel partners. Pricing is dependent on the specific size and scope of projects. For more information on Schneider Electric energy and power management solutions visit www.PowerLogic.com.
About Schneider Electric
As a global specialist in energy management with operations in more than 100 countries, Schneider Electric offers integrated solutions across multiple market segments, including leadership positions in energy and infrastructure, industrial processes, building automation, and data centers/networks, as well as a broad presence in residential applications. Focused on making energy safe, reliable, and efficient, the company's 100,000+ employees achieved sales of more than $22 billion in 2009, through an active commitment to help individuals and organizations "Make the most of their energy." www.schneider-electric.us
---


[Click Banner To Learn More]
[Home Page] [The Automator] [About] [Subscribe ] [Contact Us]