---
AHR EXPO® Announces 2007 and 2008 Host Cities












World Class Venues With Wide Industry Appeal
CHICAGO, IL… — The Lone Star State and The Big Apple will be the next locations for the AHR Expo. The International Exposition Company (IEC) has announced that Dallas, TX and New York, NY have been selected as the host cities for the AHR Expo 2007 and 2008 respectively. These venues were selected in collaboration with ASHRAE and ARI on the basis of their superior accessibility by exhibitors and attendees, size of the regional, industrial, residential and commercial markets, and concentration of HVACR professionals and suppliers.
"As we considered prospective cities for the AHR Expo 2007 and 2008, it became very clear to us that New York and Dallas were excellent venues for our exhibitors and attendees," said Clay Stevens, President of IEC. "Both New York and Dallas have been hosts to very successful AHR Expos in the past but it has been several years since we were in either city."
Show organizers have chosen the Dallas Convention Center in Dallas, TX as the site for the AHR Expo 2007, to be held January 29th through January 31st.
Dallas is exceptionally positioned to host AHR Expo 2007. With the nation's third largest concentration of companies that command more than $1 billion in annual sales, Dallas is an especially attractive market for commerce. The last AHR Expo in Dallas was held in 2000 and attracted more than 45,000, HVACR professionals (including 25,000 plus attendees) and over 1,000 exhibiting companies. With its capital development plan slated for completion in 2005, DFW International Airport traffic capacity will double – making Dallas an even more accessible venue for AHR Expo participants from around the world.
At the center of the largest market for HVACR products in North America, New York will attract a huge number of attendees and exhibitors to the Javits Convention Center, from January 22-24, 2008 who may not have attended recent shows. This will mark the first time AHR Expo has returned to New York since 1991, although recent Northeastern shows were held in Atlantic City and Philadelphia and turned out to be two of the largest and most successful events in the show's history.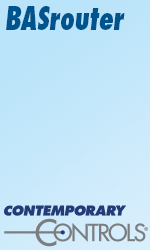 With its easy accessibility for domestic and international travelers and an endless variety of unique entertainment and attractions, shows held in New York often set new attendance records. Many exhibitors have also reported that they find it easier to work with labor in New York than in some of the other major unionized cities. Fortune magazine supported these beliefs when they named New York as the number one city for business.
"We expect outstanding attendance for AHR Expo 2008 in New York," said Stevens. "With more than 800,000 gross square feet of exhibit space available, the Javits Convention Center is an extremely attractive choice for AHR Expo in the Northeast, an area that the majority of previous exhibitors have identified as their strongest market."
These venue selections are projected to maximize the show's value for its participants. By hosting the 2007 and 2008 events in Dallas and New York, show organizers expect significant increases in participation from previous years – which would ultimately serve to further increase exhibitors' sales volume potential.
About AHR Expo
Since 1930, AHR EXPO has been the HVAC & R professional's single best resource for new products, new ideas, and new services. It's a hands-on, interactive event that showcases a wide spectrum of equipment, systems, and components. This unique industry forum creates a dynamic marketing environment unequaled in size and scope by any other industry event.
The AHR EXPO is produced and managed by International Exposition Company e-mail info@ahrexpo.com Internet www.ahrexpo.com.
---


[Click Banner To Learn More]
[Home Page] [The Automator] [About] [Subscribe ] [Contact Us]