---
Six LONMARK® Member Companies Support BuilConn Europe and M2M Expo and Conference












IRVING, TEXAS——LonMark International will be represented by six supporting member companies at the upcoming BuilConn Europe and M2M Expo and Conference, the premier European event for intelligent buildings and smart devices being held November 8-10, 2005, at the Amsterdam RAI, Clasma Events Inc. announced.
The six LonMark International member companies will be featured in the Expo portion of the events in the LonMark Pavilion. Participating companies in alphabetical order, include:
ARC Informatique – designer and marketers of HMI/SCADA software for building automation, infrastructures and utilities

Echelon Corporation – a pioneer and world leader in control networks, embedded control networks, and smart metering, a next-generation utility infrastructure for automated metering and other utility services

LOYTEC electronics GmbH – a provider of highly functional, cost-effective and user-friendly products for control networks to customers around the world

Newron System – a leading European software company for LonWorks® networks providing easy-to-use, cost effective and reliable software

Nodex AB – a company that specializes in developing security and automation products for building automation within LonWorks networks and TCP/IP

SensorLogic, Inc. – a provider of comprehensive solutions that use wired and wireless communications networks to connect, automate, optimize and proactively control remote assets and equipment
"The decision made by the LonMark members to participate in M2M and BuilConn sends a strong message to numerous industries that LonMark products and solutions will be a vital component of the future of intelligent buildings and enterprise management," Anto Budiardjo, BuilConn and M2M organizer, said.
"The participation of six member companies in the LonMark booth at M2M and BuilConn represents the application diversity of LonMark International," said Barry Haaser, executive director of LonMark International. "People visiting the LonMark booth will be able to see an impressive collection of products and services that provide efficient solutions for both the M2M and building automation markets."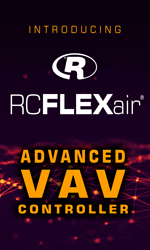 About the M2M Expo & Conference Europe
Now in its second year, the M2M Expo and Conference attracts the adopters and suppliers who have entered the emerging space of machine-to-machine communication on the ground-floor. It is these organizations, industry stakeholders, and technologists who are mapping this new industry through cross-industry education and networking. Designed as an educational and business development venue, the event will define the M2M space, structure, players, distribution, and relationships required for the industry to evolve into a significant global business space. For further information, visit www.m2mexpo.com.
About BuilConn Europe
BuilConn Europe is an annual event designed for the channels that specify, manage and deliver integration to take an objective and comprehensive view of the buildings industry, understand the technologies and trends that shape it, and discover the steps required to implement truly intelligent, integrated buildings. As the gathering place for Building-IT Convergence, BuilConn unites building and facility owners and managers, integrators, contractors, distributors, manufacturers and IT professionals from the full spectrum of the buildings industry including HVAC, Security, Lighting, Access Control, CCTV, and IT. BuilConn is the only network infrastructure and integration event focusing on bridging the gaps between these sectors to deliver true Networked Building Systems. For further information, visit www.builconn.com.
About LonMark International
Since its inception in 1994 and new corporate structure in 2003, LonMark International has become a major driving force in the establishment of interoperable guidelines for building, industrial, transportation and residential/utility automation. LonMark membership is open to any manufacturer, distributor, engineer, system integrator, or end-user committed to the development, specification, and use of open, interoperable products utilizing ANSI/EIA/CEA 709.1 and related standards.
Products that have been verified to conform to the LonMark interoperability guidelines are eligible to carry the LonMark logo. For more information, visit www.lonmark.org.
---

[Click Banner To Learn More]
[Home Page] [The Automator] [About] [Subscribe ] [Contact Us]