---
SK Telecom to roll out Ember-enabled ZigBee "digital smart home" services












BOSTON — SK Telecom, South Korea's largest cellular provider, will roll out in October, a new "digital smart home" service. It will enable customers to monitor and control their homes remotely using cell phones, and the Internet, through SK Telecom's service offerings. A key enabler of SK Telecom's new Intelligent Home Network Service is a ZigBee wireless networking technology from Ember Corporation. ZigBee, a global wireless industry standard that addresses the unique needs of remote monitoring, control and sensor networks, has become the preferred technology for home automation and control, among other applications.
The first phase of the digital home service rollout will offer a range of Ember-enabled wireless devices, sensors and services to monitor and control appliances, lights, smoke detectors, intrusion detectors, climate controls, gas valves and electronic door locks, all linked to the Internet wirelessly via a ZigBee-based residential gateway. Customers can monitor and control the devices themselves – both remotely and in the home – using SK Telecom's 24x7 home monitoring service. The tiered services will be offered for both new and existing homes.
SK Telecom's service, which is currently in field tests in 400 Korean households, recently won the "Intelligent Home Network Innovation Award" from the Korean government. It is part of a massive government digital home initiative aimed at connecting three to four million households through home networking systems by 2007. Commercial availability of the service is slated for Q'4 2005 in Korea, with plans to make the technology available globally through licensing agreements with telecommunications providers in other regions.
TSC Systems, based in Seoul, South Korea was the system integrator for the project. "Korea is the most wired nation in the world, with broadband connectivity in more than three-quarters of all households," said Sungchul Sohn, CEO of TSC Systems. "Ember is the most robust, scalable and reliable ZigBee platform, also offering a feature rich suite of development tools. We believe that SK Telecom's Ember – enabled Intelligent Home Network Service will help proliferate ZigBee as the standard for wireless home monitoring and control in the region."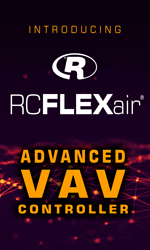 Ember's ZigBee system is particularly well suited for low-power, low-data-rate applications that help make homes and buildings safer and consume less energy. In addition to SK Telecom, Ember's networking platform is already in commercial deployments in applications for home control and monitoring, asset tracking, commercial lighting control and automatic meter reading.
About ZigBee: Wireless Control That Simply Works
The ZigBee Alliance is an association of companies working together to enable reliable, cost-effective, low-power, wirelessly networked, monitoring and control products based on an open global standard. The ZigBee Alliance is a rapidly growing, non-profit industry consortium of leading semiconductor manufacturers, technology providers, OEMs, and end-users worldwide. Membership is open to all. Additional information can be found at www.zigbee.org.

About Ember Corporation
Ember Corporation develops ZigBee-compliant wireless semiconductor solutions that help automate homes, make buildings consume less energy, enable manufacturing plants to run with fewer breakdowns, and keep the country's borders and infrastructure safe and secure. With more than 120 customers, Ember's vision is to help create an "Internet of things" by enabling the eight billion microcontrollers built into products each year to support low-cost, low-power networking applications in any industry. Headquartered in Boston with offices and distributors worldwide, the company is a lead promoter of the ZigBee Alliance and its platform is the National Technical Systems' (NTS) "Golden Suite" for 802.15.4/ZigBee interoperability testing. For more information, please visit www.ember.com.

---

[Click Banner To Learn More]
[Home Page] [The Automator] [About] [Subscribe ] [Contact Us]