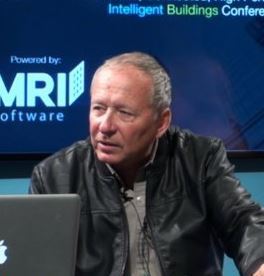 Happy New Year - "Our Role in the Transformation".

The transition to a new year causes us to reflect on the previous years. The future is falling on us fast but we must be the force that provides linkage to the past, and more importantly to the existing. Only we as an industry have the skill and knowledge; this is not an IoT thing, this is us.

We need to not be overwhelmed by the transformation occurring but to be the stabilizing force of reason in the transformation in our building automation industry.

A reflection of the changes in our industry last few years casts an amazing shadow. It is interesting that if you look at our monthly themes, you will see that what we all have been talking about is "Our Role in the Transformation". It is not the amazing IoT technological changes that are the focus of our discussions it is how we as an industry of self learning assets embrace and connect these changes.

AutomatedBuildings.com has always been about change. As we enter our 18th year with over 160 issues online the summation provides insight to how we have been embracing change.

Our ever changing mission statement now needs to have; "Helping define the Role of the Transformation of Our Industry" added.

More about change from our our 10th year anniversary editorial.
It has been an unbelievable 10 years for Jane and I. What started as a retirement project to keep us from killing each other while providing resources to a few about the web evolution in our industry has turned into a Global Online Magazine with 3500 to 5000 visits daily. My surprise was expressed in "A Year of Rapid Change" or The Metamorphosis of a Digital Dinosaur which provides insight into who we are plus a quick review of our first year.

Our January issue continues our AHR Expo Preview Issue
This issue is a collection of great articles, columns, reviews, new products, interviews and of course the steady stream of news depicting our rapidly evolution and journey that defines our "Our Role in the Transformation".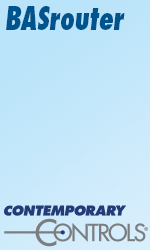 Tell all our sponsors you saw their ads on the AutomatedBuildings.com web site and thank them for supporting your free access to evolving Automated Building Industry information. Click on their ads and view their valuable products and services. Please review all Our Sponsors.

The news just keeps flowing thru our web site and RSS feeds daily, and of course the only way to truly find what you are looking for in the vast quantity of information on our site is with our site search engine http://www.automatedbuildings.com/search/sitesearch.htm

As always lots of new products, plus be sure to check our event calendar to see the number of events we have in our future.



---

[Click Banner To Learn More]
[Home Page] [The Automator] [About] [Subscribe ] [Contact Us]