---
Speakers now confirmed for "Why we need to be part of several Connection Communities" education session. Tuesday January 29th 2-3:30 PM NP&T Theater C on exhibition floor

AHR Expo and ASHRAE Event Apps Now Available

Event Apps will allow you to keep the massive amount of information organized simply on your phone. Download now, I have and I am impressed…Ken Sinclair

Connection's Communities is the theme of our December AHR Expo issue with the gathering of our industries' connection communities in Dallas
For more information on Connection Communities event. NEW - Confirmed speakers added.

Our Education Sessions at AHR Expo Dallas - 2013 - 2013 Trends and Direction of Smart Green Building Automation
For insight on our second education session Market Trends see William Rhodes article To Integrate Or Not To Integrate
Viconics Invites you to come see us at the 2013 AHR show- Booth #953 Viconics will be exhibiting at this year's AHR event and will be focusing on presenting its newest product offerings for 2013.

EnOcean Alliance shows at AHR Expo 2013 the hottest trends in batteryless wireless control for energy efficient HVAC systems More than 20 member companies to demonstrate the latest energy harvesting wireless solutions combining easy installation with high comfort and low energy consumption

LonMark International to Exhibit, Offer Free Education Sessions, Sponsor Collaborative Industry Panel and Reception, at AHR Expo LONMARK International, is a non-profit corporation supporting the testing and certification of products, people and companies supporting the ISO/IEC 14908 body of standards.

The ASHRAE Conference in the Palm of Your Hand The ASHRAE Event App is available free for both iOS and Android devices. It features all the information needed to access the 2013 ASHRAE Winter Conference.
AHR Expo Launches New Mobile App To Enhance Attendees' Experience Launched just in time for the 2013 Show in Dallas, January 28-30, the new AHR Expo app is available to all registered attendees and can be downloaded free-of-charge.

What Trends will stick for Buildings and AHR attendees with Smart Grid? The GridWise Architecture Council has been an Endorsing Organization at AHR for six years, and in that role is offering two sessions as part of the AHR Educational panels.

Free LonMark Education Sessions at AHR Expo 2013 All sessions will be held at the Dallas Convention Center in Room D 163.

LonMark International Invites You to the Industry Association Forum at the AHR Expo Join key industry associations for an open discussion about the challenges facing the building automation market, how as an industry we are collectively addressing the latest trends, and learn what's next for the future of open systems.

2013 AHR Expo Innovation Award Winners Announced Representing a broad cross-section of the HVACR marketplace, the winning entries were selected in 10 categories and represent the most innovative new products among the thousands that will be displayed at the Show.

ASHRAE, AHR Expo Return to Dallas, Texas for 2013 Winter Conference The 2013 Winter Conference takes place Jan. 26-30 at the Sheraton Dallas.
2013 AHR EXPO Monday, January 28 - Wednesday, January 30, Dallas Convention Center, Dallas, Texas

New Products / Releases
Onset Announces Next-Generation Temp/RH Data Logger New HOBO UX100 Series offers dramatic price/performance advantage by combining best-in-class LCD display and measurement accuracy in compact, deployment-friendly package
ICONICS Press Releases Announced at AHR 2013 New V10.8 Energy and Facility AnalytiX Software Fault Detection and Energy Management Solutions - Continuously Reduce Costs; ICONICS Announces New Systems Integrator Partner Program - ICONICS Seeks SI Partnerships to Share in Its Record Growth; BACnet-Compliant Workstation Software for Windows 8 - Operating Smart Buildings with Microsoft Windows 8 Surfaces and Phones

Continental Control Systems at AHR Expo 2013 - AHR Expo Booth #761 Featured Product Highlights: WattNode Electric Power Meters - Now With a Revenue-Grade Option; NEW CTL and CTBL Series Revenue-Grade, Split-Core Current Transformers
Belimo New Products at AHR Expo 2013 - Booth #733 New Generation Globe Valves and Retrofit Linkages Promise Easy Installation with more Power and Flexibility; ZIP Economizer - The Fast Route to Reliable Energy Savings; New PIV Energy Modeling Plug-In

New Products for January Several AHR Expo New Products Added

Distech Controls Introduces New Models to its AllureTM EC-Smart-Vue Communicating Sensor Line Four-in-One Communicating Sensor Provides Energy Conscious Building Operators with Additional Cost Savings

FIN Builder 2.5 New Features Update Visit us at AHR 2013 Booth#991 January 28-30 in Dallas, Texas

Lynxspring at AHR EXPO 2013 - Booth #810 Company to Unveil New Product Offerings in Energy, Cyber Security and Automation Integration

American Auto-Matrix Puts Building Automation in the Palm of Your Hand - AHR Expo Booth #929 vSTAT-The First Ever Mobile Application for Commercial Zone Control

Belimo America at AHR 2013 - Booth # 733 New ZIP Economizer the Fast Route to Reliable Energy Savings
4-in-a-row: CAN2GO gets another AHR Expo Innovation Award - Booth #945 This time for the TE2 Wireless Terminal Equipment Controller
FieldServer Technologies at AHR 2013 - Booth #868 Featured this year is the enhanced QuickServer, a cost effective, fully configurable, powerful gateway that incorporates the power of FieldServer backed by the proven FieldServer Technical Support Team.

Continental Control Systems Introduces the WattNode Revenue Line of Electric Power Meters With Revenue-Grade Accuracy Booth #761 New Meters Support BACnet, LonWorks, Modbus, or Pulse Output
QA Graphics 2013 AHR Show Preview - Booth #860 Demonstrating industry leading design services.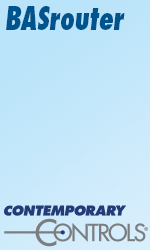 Our Advertisers at AHR - Direct link to Exhibitor Directory
BACnet International - Booth #903
Blue Ridge Technologies - Booth #933
Belimo Americas - Booth #733
CAN2G0 (SCL Elements Inc) - Booth #945
Contemporary Controls - Booth #926
Continental Control Systems - Booth #761
Control Solutions, Inc - Booth #826
Delta Controls - Booth #833
Distech Controls, Inc - Booth #615
FieldServer Technologies - Booth #868
J2 Innovations - Booth #991
KMC Controls - Booth #729
LonMark International - Booth #960
Onicon Incorporated - Booth #925
Reliable Controls - Booth #815
Spartan Peripheral Devices - Booth #739
Tridium - Booth #909
Veris Industries - Booth #875
Viconics Electronics, Inc - Booth #953
---


[Click Banner To Learn More]
[Home Page] [The Automator] [About] [Subscribe ] [Contact Us]