---
At events like AHR Expo we get to test to see if the implied sameness of our content has legs or is becoming reality.

Ken Sinclair Editor / Owner
www.automatedbuildings.com
When I picked the theme for our February's issue and started to write my editorial I found that I could not easily stop. I had more to say on this virtually fabricated topic than I had imagined. As editors of www.automatedbuildings.com Jane and I have the unique opportunity of reading and trying to understand each and every one of the articles, interviews, columns, new releases, new products, and reviews. While trying to sort this information for our online resource we are amazed that there are floating trends of sameness in approach and methodology that rise rapidly and become part of all the monthly content across our desktop on its way to being posted on the web.















These trends such as Building Automation Deployment As Several Services "BAD-ASS" leapt to mind as we see common themes developing. Our monthly themes are often selected only days before we go online and tend to be a summation of the combined sameness of content. We live on an island and believe in ferries while communicating with everyone virtually so sometimes our monthly populated web service has the potential of becoming an augmented reality. Industry events such as AHR Expo, ConnectivityWeek and others we attend, help keep it real. The industry graciously includes us in their inner sanctums while correcting our augmented reality which we greatly appreciate. At these events we get to test to see if the floating sameness of our content has or is becoming reality. I am going to include part of my editorial to start this article and append the parts that I could not stop talking about.
February Editorial Building Automation Deployment As Several Services "BAD-ASS"
We just returned from a very successful AHR Expo in Orlando and the buzz was all about how powerful cloud based web services are radically changing our industry. Several vendors demonstrated augmented realities with close coupled web services that provided iphone type mind expanding services at lower than before costs. Another common theme was that because of the evolving reach and complexities of our industry, these solutions need to be several services not one "all encompassing". Preference will be given to open web services rather than proprietary as the rate of change of web services is not something our industry can maintain. We find ourselves as an industry in a position of barely keeping up with the rapid changes and growth in today's web services. We are not sure that we are ready to rebuild the Industry on the new acronym "BAD-ASS" but maybe we can all have some fun while changing the world.
Urban Dictionary, the dictionary you wrote, defines "bad-ass" 1. adjective. having extremely favorable qualities, 2. adjective. pertaining to a person or thing that is rugged, strong, and/or ready to show these qualities and 3. noun. person who is perceived to have the qualities of definition 2.

Based on those definitions, I recommend that we all be bad-ass and get on with making our industry extremely visual and functional in a collection of powerful web services.
The ipad, a new super sized iphone, just announced by Apple is able to work well with all of the apps written before for iphone, This is why from now on our industry's software development of features and function must occur as open source, open access, cloud based web services. We must design for radical change and be able to adapt very quickly to changing platforms and operating systems. The cloud has become the new constant.
Our education sessions were all well received and the mood was that folks are ready to accept and be part of the necessary change.

---
So what did we see in Orlando that confirmed the floating sameness in our content? Cloud web services everywhere we looked. Not just talked about, but actual products powered from the cloud. The iphone model that leans hard on cloud web services, (apple calls them apps) is making rapid inroads to our industry. Here are a few examples of the many that were at AHR Expo Orlando demonstrating what I call BAD-ASS.
Our news release iPhone and iPod touch Smart Thermostat Application Released by ecobee
The internet enabled ecobee Smart Thermostat's simple touch screen programming and personalized Web Portal makes energy saving simple.
---
Our news release EcoView™ Commercial and Residential Smart Energy Management ...
and this article http://www.automatedbuildings.com/news/dec09/articles/advanced/091122125707advanced.htm
Today's dashboard touch panel-controlled "smart" energy management systems enable business users to easily view and reduce their resource consumption in real time.
---
AutomatedBuildings.com Interview - Paul Ogle
a new web-based Rich Internet Application (RIA) designed to enable users to visually identify real-time and historical facility performance metrics, thereby optimizing efficiencies and enhancing sustainability initiatives across their enterprise.
Our news release ActiveLogix introducing Periscope 1.2 AHR Expo 2010 - Booth #1013
---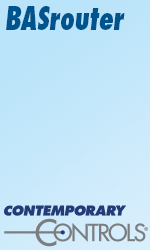 Solutions enable facility managers, building owners, and systems integrators to integrate proprietary and otherwise incompatible products into a unified enterprise solution
Our news release VYKON at 2010 AHR Expo - Booth #1010
---
The two entities collaborated to produce a sophisticated energy monitoring service with access to real-time energy data.
Our news release Energy Management Company Announces Alliance - AHR Expo 2010
---
Cisco - The news that John Petze has joined Cisco is very significant and I am sure that between Ed Richards and John they will use the Cisco Mediator to connect the Building Automation Industry to the smart grid and to the enterprise with a myriad of existing and not yet created web services. Both have pioneered our industry in our connection to powerful IT web services.
In John's B2G presentation on Wednesday he stated; Requires a new layer of intelligence to manage facility
operation – analytics, supervision, fault detection, forecasting…
http://www.b2g-summit.com/2010/#speaker_2579 click on pdf on right bottom of page
John Petze (formerly President of Tridium, past consultant to Constellation and currently at Cisco) gave a passionate speech on the reality of B2G opportunity today, and how automation of the B2G process, including standardization of the interface applications are key areas that we need to focus on. Without this focus, B2G cannot become real.
Be sure to read Smart Grid and Buildings connected in Orlando A key part of the future of B2G is how the BAS industry will develop over the next few years. - We were fortunate at the Summit to have representation from two of the major BAS companies (Siemens and Schneider) and a perspective from one of the industry's leading thought leaders in John Petze. Anto Budiardjo, President & CEO, Clasma Events Inc.
---
Schneider Electric - Tony Icenhour and Phil Davis at B2G provide insight as to what Schneider is going to do with all those companies it has purchased in the last few years, check out their presentation. It sounds like they are investing heavily in web services.
http://www.pointview.com/data/2010/01/36/pdf/Tony-Icenhour-WIKJNXGC-5365.pdf
Schneider Electric - B2G Summit – 27Jan2010
What we are doing?
• Connecting Grid Signals to BAS
• Dashboards that give more granular understanding
• Modeling
• Audits
• "Grid Friendly" equipment/system upgrades
• Advice on local programs, requirements, incentives
• System interoperability
---
These are just a few of the folks evolving our industry into web services. Other advertisers and traditional control folks are hard at creating cloud connection equipment that converts the reality that is our industry into formats that allow the necessary myriad of web services to evolve. Some are building these services as closely coupled parts of their offerings. As they move to web ways the implied standards force them to a common sameness that allows BAD-ASS interaction beyond their domains, freeing the data to be reutilized into several services both defined and not yet defined.
Please join me in being an industry BAD-ASS!
---


[Click Banner To Learn More]
[Home Page] [The Automator] [About] [Subscribe ] [Contact Us]