---
Smart Nations, Quantum Computing, IoT Platforms, Digital Twins as a concept, Distributed Intelligence, Ontology based Digital Twins and a partridge in a pear tree. It is still a jungle out there, which is why I tried to jot down some of the things I have seen lately and put them in the Building Buzz-cycle depicted below. The perspective is that from a more traditional building automation perspective, and that is why it might differ to other frameworks.
You can find last years' article below where I go into some detail of what I saw then;
"The BB-cycle" Building Buzz Breakdown
Most of the technology trends can be utilized today but existing market dynamics, slow pace of innovation, will keep it slow-moving for another couple of years. Except for quantum computing I can honestly say that I am working with all of these technology trends today in some shape or form. Which I believe is quite refreshing in the sense that everything is possible, and that the world will truly leapfrog in the next couple of years, much thanks to Digital Twins.
Overview:
· First out is the BB-cycle from last year
· Next is the BB-cycle from this year
·
Final thoughts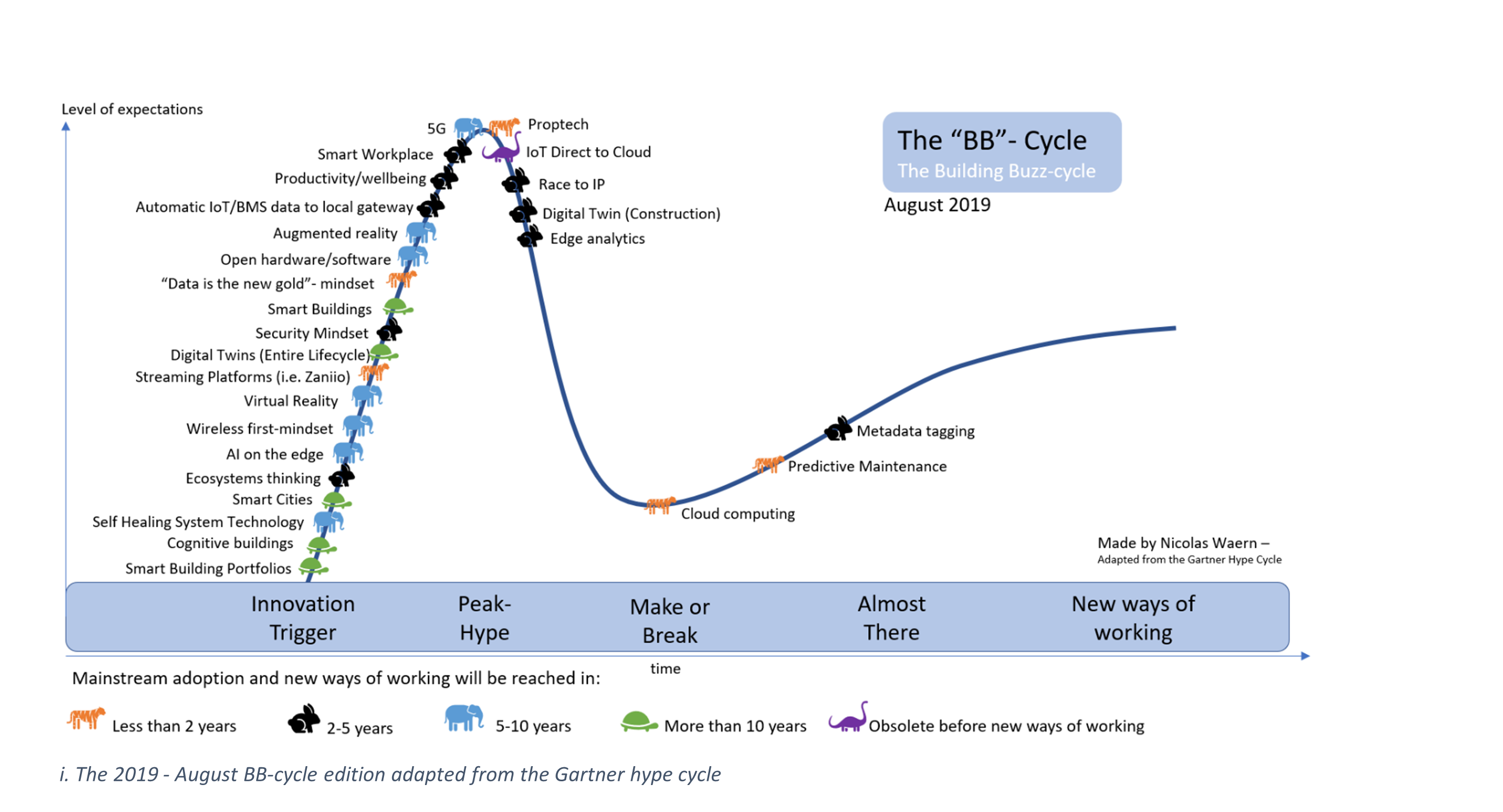 ·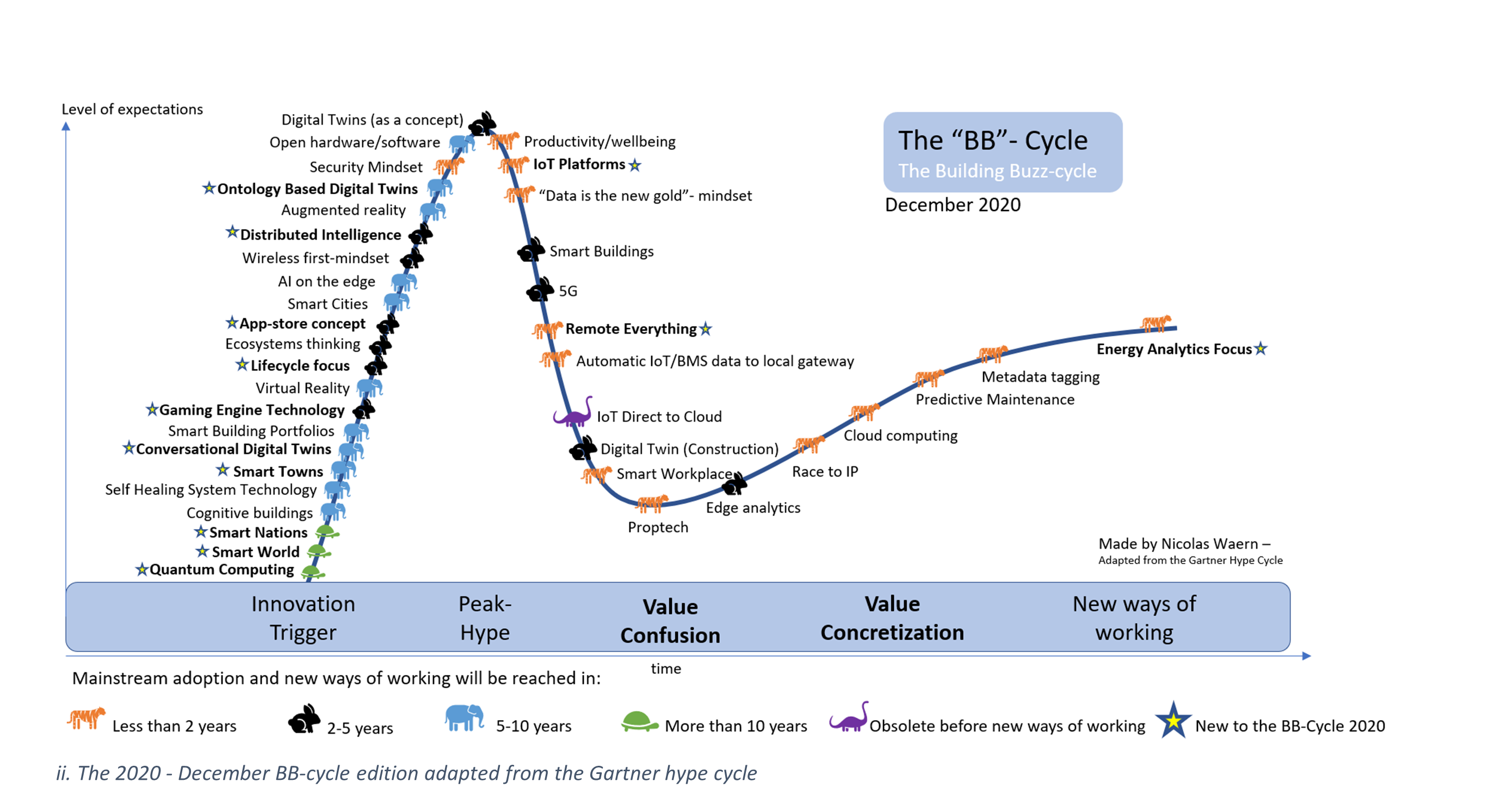 Summary
Above are the 2019 version and the 2020 version. I have been a lot more bullish in some of the technologies I see reach the market, much thanks to Covid19, and there are some differences and new additions to the BB-cycle.
My intent is to provide a point of discussion, and not so much as the definitive truth. This is based on what I am seeing dealing with innovation projects in many different segments and I am hoping it might add value to some of you. I will post my thoughts on each one of the topics mentioned, either here at automatedbuildings.com for the January column, and/or at Beyond Buildings.
Meanwhile, if you can't wait until January, or want to know more about this, feel free to reach out to me on Linkedin. And if you like this I think it might be the time to start subscribing to the Beyond Buildings Podcast and Newsletter for real!
If you want to find out what the world is going to do a month, a year, a decade from now and how it might benefit you or anyone you know, reach out! I try to have a holistic understanding of what is needed to stand out from competition, to better advise on pros and cons, and be the strategy partner for both technology and organization-advice in a Smart World Environment (Construction/Industry/Smart Buildings and Cities).
Please reach out if you have any questions and comments or if you have any ideas on what I should write next!
Sincerely,
"Smart World Architect" and Digital Transformation Expert –
Helping companies find their role in a Smart World Context
WINNIIO
---


[Click Banner To Learn More]
[Home Page] [The Automator] [About] [Subscribe ] [Contact Us]