---

EMAIL INTERVIEW Steve Widergren & Ken Sinclair
Steve Widergren, Administrator GridWise Architecture Council
Steve Widergren is the Administrator for the GridWise Architecture Council, a group of 13 respected experts with the objective to improve the interoperation of all elements of the electric system. This includes building and industrial automation, communications, electric utility automation, as well as the economic and regulatory environment in which they do business. This group is supported by the United States Department of Energy through Pacific Northwest National Laboratory.
---
Smart Grid Legislation and ConnectivityWeek Energize GridWise Architecture Council
Smart grid activities continue to build steam as we apply automation to enhance electric system operational efficiency and reliability, while better enabling the integration of environmentally sensitive approaches to energy use and production.

The GridWiseģ Architecture Council (GWAC) has been bringing focus to the importance of interoperability between automation systems as a necessary condition for implementing smart grid applications. The Grid-Interop meeting last November (see http://www.automatedbuildings.com/news/jan08/articles/gac/071220051001gridwise.htm) assembled an impressive list of experts from home, buildings, industrial, and electric utility automation sectors to look at steps that ease the connection of smart devices and systems with the electric grid. We asked Steve Widergren, GWAC Administrator to bring us up to speed on Council activities.











Sinclair: What has been happening on the smart grid front since the Grid-Interop meeting?
Widergren: A lot! Grid-Interop introduced action roundtables covering building-to-grid, industrial-to-rid, home-to-grid, as well as enterprise architects and white good appliance manufacturers on connectivity issues. The B2G Summit as reviewed by Jack McGowan and Leighton Wolfe was held in January as a result of the meeting to discuss building to electric grid interoperability, and we expect that working groups will be formalized in the coming weeks to establish regular engagement on these topics. In December, the President signed the Energy Independence and Security Act. Title XIII of this legislation is all about advancing the smart grid. The legislation mobilizes DOE, FERC, NIST, and others to investigate the state of smart grid deployment and take steps to assist smart grid implementations. The legislation mentions GWAC specifically and the Council has started to consult with NIST, FERC, and relevant stakeholders on interoperability. The upcoming ConnectivityWeek conference is shaping up to provide a great forum for reporting on these developments and collaborating with the automation community to move things forward.
Sinclair: I know that the GWAC has been instrumental in the GridWise Expo sessions at ConnectivityWeek the past two years. Are you saying that your interoperability message is spreading to other aspects of the conference?
Widergren: Itís totally viral, dude. Hold on, I go too farÖto give a more balanced view, the theme of ConnectivityWeek is all about integrating automation systems to achieve transformational benefits for customers, service providers, and technology suppliers. The GridWise Expo has been a natural fit for GWAC areas of interest. However, the associated focused venues (BuilConn, M2M, ZigBeeExpo) are now being joined by IndConn, HomeConn, and DR-Expo. I like to think that the GWAC and Grid-Interop forum played an important role in the expansion of ConnectivityWeek to become the nexus conference for automation integration engineers and business developers to meet, learn, and exchange views on related activities in the building, industrial systems, home, and utility automation sectors. I am delighted to see ENERGY be the cohesive theme that brings these groups together this year. Moreover, GWAC members will play a visible role throughout the event.
Sinclair: ConnectivityWeek is taking place May 20 Ė 22 in Santa Clara this year. With close to 140 speakers and 20 tracks, where can people hear more about GWAC activities?
Widergren: Besides participating in some of the keynote sessions, council members will join other experts to talk about the Energy Independence and Security Act, smart grid opportunities, and the advanced electric metering implementations as a part of the GridWise Expo. They will also be involved with many of the IndConn, HomeConn, BuilConn, and DR-Expo sessions as well as the ConnectivityWeek and Enterprise / IT panels.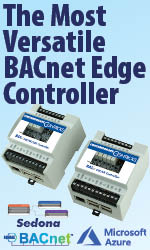 Sinclair: That sounds like a busy week. What is the Council planning for the remainder of the year?
Widergren: The smart grid legislation has tasked NIST with coordinating the development of a framework to achieve interoperability of smart grid devices and systems. The GWAC is consulting with NIST staff, as they mobilize to address this responsibility. The Interoperability Context-Setting Framework document has been recently revised and is now an accepted GWAC document. We expect the interoperability principles and the framework to play an important role in NISTís efforts. Similarly, FERC has an important role in the legislation. They are teaming with the National Association of Regulatory Utility Commissions (NARUC) to address smart grid related regulatory rule making issues. The GWAC is also working with their Smart Grid Collaborative Committee. Material, such as the Decisionís Makerís Checklist should play an important role in assisting this group.
Sinclair: Any more events on the horizon.
Widergren: Next up is GridWeek, September 23-25 in Washington, DC, which will include a track on interoperability of the smart grid. The Council also intends to hold Grid-Interop08 this fall. As the interoperable smart grid community is maturing, we expect to hear more about progress on interoperability issues in standards and application implementation efforts. We look forward to the continued engagement of your good readers at these upcoming events.
More Information:
GWAC information: www.gridwiseac.org
GWAC Interoperability Context-setting Framework v1.1 document:
http://www.gridwiseac.org/pdfs/interopframework_v05%20070129.pdf
---

[Click Banner To Learn More]
[Home Page] [The Automator] [About] [Subscribe ] [Contact Us]