---
Open Source is the New Marketing - Part 2




Participation in open source communities can be a vector into the buying process. You need people on your marketing team capable of engaging with developers.

Therese Sullivan,
Principal,


Update to Part 1.

Last month I wrote about how open source communities are fertile ground for launching new companies and about how they spurn any software that seeks to trap data into proprietary silos. Two pieces of news over the last weeks prove those points. The latest news is that GE Current just acquired Daintree Networks for $77M. Daintree's founders chaired several working groups on wireless standards bodies, including the open-source ZigBee Alliance. In 2007, it began developing and delivering ZigBee-based lighting and building control products and services. The GE acquisition puts a value on that open IoT platform strategy. The other news is that Google's Nest shut down the Revolv home IoT hub due to lack of resources, amid stories of internal problems threatening the viability of Nest itself. You may remember that Google bought Nest Labs for $3.2B at the end of 2013 to get an IoT platform. It launched its own ZigBee-competitive Thread protocol with Nest as central player soon after. In this article entitled 'Internet of Broken Things' a Computerworld reporter says, "If you want to protect yourself or your company, you should look to open-source software and open standards. Now, more than ever, they're the only way to have real ownership."

Part 2: Open Source is the New Marketing...

The internet democratized software development, creating the open source movement. And now, the open source mindset is democratizing how marketing is created, analyzed and measured. Participation in open source communities can be a vector into the buying process. You need people on your marketing team capable of engaging with developers. I work in words, but the way I work now is not unlike how a software developer participates in an open source community.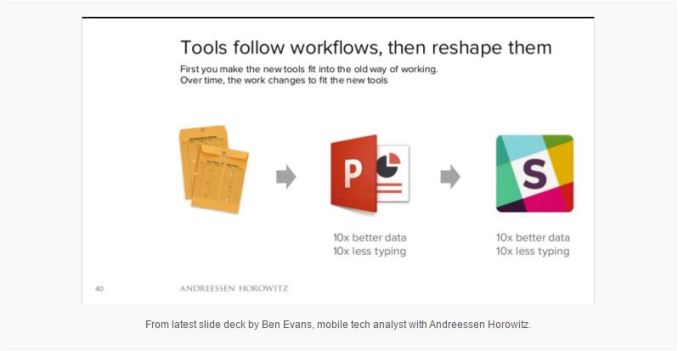 Today my clients and I use software-as-a-service tools to collaborate, like Google Docs, Slack and Adobe inDesign. We might work on three or more pieces at once – a product description, website copy, a training document and a blog post, eg. When we discover new better wording for one document, we make sure it ripples through all of them. We can see each others' suggestions, accept or reject changes, text or video chat, on the fly, from a common interface. We make our contributions with real-time visibility and help each other to learn and move forward as fast and efficiently as possible. The opportunity to be working on the wrong draft or drifting off and wasting time on a direction that isn't on target just isn't there.

To succeed with this workflow, you have to be knowledgeable and good at the craft. I've learned from clients working in some of the bigger enterprise software companies that the type of content development that I do is called Solution Marketing. Solution Marketers are assumed to be engineers capable of being developers. So, for content creators like myself, it's not only the ways we are working that are being reshaped into the software developer's workflow, the names we call ourselves are changing to better fit that mindset too. (After writing for, about and with engineers for two decades, I've earned the equivalent of associate engineering degrees in several disciplines. I could get tested through a Massive Open Online Course and add some certification letters to my signature. That would really give me some developer cred.)

However, I also identify with the profession I chose at the start. I like this quote from another one-time technology journalist, Dan Lyons:

Over time, most people get better at what they do. They become wiser, calmer, more self-aware. They've also put in the 10,000 hours of practice that Malcolm Gladwell says are required to become expert in a skill. Why would companies not want employees who have gained that expertise?
The push mechanism in this Open Source era of marketing is social media. So, I also spend much of my day on LinkedIn and Twitter. One's experience with these platforms is a function of the people in your network and how you've tuned your feeds. I started gathering contacts with similar interests in buildings and data in 2007 and I've continued to grow my network on that common theme. Today the shared updates and tweets that reach me are rich with good information to help me and my clients continue to hone our messages. When you've built a social network with an express theme in mind —like I have around data & buildings—the signal to noise ratio in your social feeds is quite good. Having great clients helps me put out valued tweets and shares. I get validation of that by having more qualified smart building and data professionals ask to join my network. Some of those new contacts become clients.

Dan Lyons, who is quoted above, is the author of the new book "Disrupted: My Misadventure in the Start-Up Bubble." He writes about working at HubSpot, a marketing automation software company that promotes the practice of posting often and cleverly —but not necessarily with information-rich assets. The Hubspot method is to offer lightweight infographics, white papers and ebooks in exchange for readers' information, in order to build lead lists. Lyons reports that HubSpot's success stories are few and mainly in well-established B2C markets like insurance sales where the target is just about anyone with a car, home or business.

The method does not have a track record for success in reaching todays's smart buildings and IoT market. I don't think the kind of system integrators, data scientists and developers that populate our early adopter market are receptive to this content-for-your-email lure.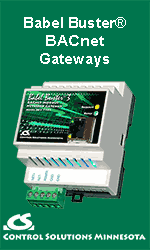 To summarize how Open Source thinking and Software-as-a-Service tools have changed marketing:

It's easier than ever to create your marketing and hone and test your message in social media, as you are developing a product or service.
Don't put off marketing tasks because you think you don't have the time and only you can get the job done. There are solution marketers that can speed the job along and bring new perspective and skills to the work.
Join open source organizations and participate in social media discussion groups tuned specifically to your market. You may meet early customers.
How does this specifically apply to Smart Buildings and IoT? We're still in an early adopter market. You need to work hard for early customers and stay in tight communication with them to get feedback on your product. As a rule, it is too early for the type of keyword advertising and marketing automation programs that better suit volume markets.
To read Part 1- Open Source is the New Marketing

---


[Click Banner To Learn More]
[Home Page] [The Automator] [About] [Subscribe ] [Contact Us]