---
GridWeek





A Summary of Discussions Shaping the BAS Industry




The fourth GridWeek in Washington D.C. was by far the most successful event for Clasma, attracting some 1,400 Smart Grid leaders to what is now commonly regarded as the most important Smart Grid event in the industry's very busy calendar of conferences.














Focus of the Four days
The focus for day one was International Collaboration, with a kickoff keynote from the U.S. Department of Commerce Secretary Gary Locke. The leadership of the U.S. on standards activities was a focus of his talk, in addition to emphasizing that Smart Grid is a major economic driver globally where today's challenges are not primarily technical. The international flavor continued that day with three outstanding tracks. See this outline.
Tuesday at GridWeek was focused on perhaps the most important subject of the conference: Consumer Engagement. This issue is critical for the Smart Grid industry over the next few years as deployment of Smart Grid components such as smart meters proliferate in the U.S. and worldwide. Panels from major policy perspectives and consumer advocate groups turned hallway discussions into debates about what it truly means to engage consumers. It's clear that it will take some time for this issue to iron itself out. See more on this subject.
Deployment was the focus on Wednesday. Of most interest to AutomatedBuildings.com readers were sessions focused on Smart Grid at the consumer premise. The first session was on Home Energy Management Systems, predicted to be a major growth area in coming years as the Smart Grid starts to influence home systems. A session on large C&I (Commercial and Industrial) buildings organized and moderated by Honeywell's President of Home Building Solutions brought together an incredible lineup of speakers from organizations including: the U.S. Green Building Council, Merck, Jones Lang LaSalle, PJM Interconnection, Staples and GSA. This group tackled a true cross section of energy issue facing large buildings. See more on this track here.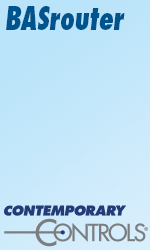 The wrap day on Thursday was focused on accelerating Smart Grid adoption. Highlights included a panel made up of top executives from all of the world's standards organizations – IEEE, ISO, IEC, ITU-T, IETF, CEN/CENELEC/ETSI – and was moderated by George Arnold from NIST. This was an incredible show of collaboration and the importance of Smart Grid to be able to convene such a panel. The closing call-to-action was delivered by the CTO of the United Stated, Aneesh Chopra, who called on the Smart Grid community to embrace innovation, collaboration and openness in order to facilitate the most rapid possible creation of the Smart Grid. See more here.
Moving the agenda forward
With over 200 speakers of the caliber mentioned above, GridWeek truly moved the needle on advancing the Smart Grid agenda, and I'm glad to report that it wasn't all about utilities and policy. A great deal of the discussions were about consumer side issues including the role of building systems in the Smart Grid.
GridWeek would not be complete without recognizing leaders in the Smart Grid community. Five individuals were recognized in strategic Smart Grid growth areas that aligned with the four themes described above, plus an outstanding leadership award for advancing Smart Grid. I congratulate all of the winners. See their details here.
Key take-away for BAS
These developments, and the exceptional level of support globally and at the highest levels in Washington, lead me to be certain that Smart Grid is here to stay, not a passing fad. Most important to readers of AutomatedBuildings.com, Smart Grid has significant implications for building automation and energy management in buildings. From demand response, to energy efficiency and automation, and enterprise integration, Smart Grid will create significant opportunities for BAS players.
We look forward to the next key event in the calendar for BAS players: BuilConn and ConnectivityWeek in Santa Clara next May 23-26. Expect to see more and more tangible and business-centered focus as we start to implement what many are calling the next major industrial revolution.
NOTE: Videos of all of the sessions at GridWeek will be available in the first week of November, visit www.GridWeek.com for links.
---


[Click Banner To Learn More]
[Home Page] [The Automator] [About] [Subscribe ] [Contact Us]