---
Minicom to Debut 4 New Products at Interop 2008











World premieres of KVM.net II, new modular SmartRack, Smart 232, and revolutionary power solution.
Linden, NJ - Minicom Advanced Systems, a leading developer of KVM switch and extension technology, is launching 4 new products at this year's Interop exhibition in Las Vegas, NV April 27th to May 2nd, booth 360. The products encompass the areas of rack management, multi-user KVM IP switches, power management and centralized management systems. The new products were all designed following Minicom's new Real Needs™ initiative, focusing on preserving the clients' KVM legacy infrastructure.
Real Needs™ approach
2008 has dealt the IT community a devastating hand, just as many companies were in the process of upgrading their KVM infrastructure. With over 60% of KVM switches in server rooms analog-based, IT administrators have a heavy investment in their current KVM systems. Minicom's Real Needs™ approach rescues this situation, safeguarding your investment by adding a technology layer on top of your legacy IT systems. This cost-effective solution can save half the price of competing systems because you buy only what you need. KVM.net II and the IP Control, for centralized management and IP enablement respectively, are the only devices of their kind to offer legacy support of your existing KVM infrastructure. Instead of spending thousands of dollars replacing your server control systems, rejuvenate them with KVM.net II and IP Control so you can merge rather than splurge on your IT.
Centralized management
Minicom has invested many years of research and development into the making of the highly successful KVM.net centralized management system and is very proud to launch the latest feature rich version, KVM.net II at Interop this year. KVM.net allowed you to remotely access all your servers, serial and network devices via a single IP address. Version II adds the powerful Access Services™ feature, seamlessly supporting a wide range of access technologies including KVM, Serial, RDP, VNC, SSH, Telnet and ILO. A newly designed, intuitive graphical user interface makes control so simple the entire system can be learned in a single day.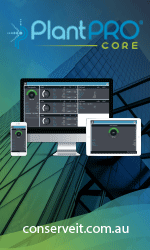 Switch to Multi-User
The Smart 232 IP gives 1 local and 2 remote system administrators secure, BIOS level access and control of up to 32 servers. Completing the management trifecta, 2 additional remote users (5 in total) can initiate terminal sessions for controlling serial devices such as routers, managed network switches or PDU.
Power to boot
Power on Cable is a unique, smart "power cord" that gives the IT administrator full control of his mission critical servers or devices. With the Power on Cable, the user can remotely switch on, off and reboot servers at the click of a button. The Power on Cable is seamlessly controlled through Minicom IP gateways, providing a comprehensive solution for remote KVM & POWER control of the single server, computer or network device.
Rack'n'Roll Management
Minicom has created the new SmartRack series with flexibility and adaptability in mind. Available as a stand alone unit, or integrated with either a 116 or 116 IP, the new modular design allows for customers to buy what they need at the time and upgrade as their needs do.
Minicom Advanced Systems manufactures KVM solutions for the management of servers and computers that facilitate control of enterprise and corporate IT environments. Additionally, Minicom is an innovative manufacturer of distribution and extension solutions that provide the Last Mile™ of player-to-screen connectivity for digital signage systems. Minicom is an Intel Capital portfolio company and was named to the Deloitte Technology Fast 500 EMEA for 2006. Founded in 1988, Minicom operates in over 70 countries, with headquarters in Israel, the United States and Switzerland. For more information visit www.minicom.com


---


[Click Banner To Learn More]
[Home Page] [The Automator] [About] [Subscribe ] [Contact Us]