---
ICONICS and Kepware Announce OPC-UA Partnership











Introducing First End to End, OPC-UA-Integrated Solution
FOXBOROUGH, MA May 6, 2008 — Today, ICONICS, an award-winning Microsoft Gold Certified Partner and provider of Web-enabled, OPC-based, HMI/SCADA Visualization and Manufacturing Intelligence software for Microsoft Windows® operating systems, announced an agreement with Kepware Technologies, a leader in OPC device communications for automation.
ICONICS and Kepware have signed a partnership agreement to create the world's first total end-to-end OPC-UA solution. The "ICONICS OPC-UA KEPServer" integrates HMI/SCADA and visualization with a rich library of device connectivity from Kepware. This OPC-UA, 64-bit solution handles several different I/O devices and is certified for Microsoft Windows Vista and Windows Server 2008. The solution is truly OPC–UA–To-The-Core™ and uses Web Services technology, making it simple to integrate plant floor visualization with Manufacturing Intelligence and Enterprise solutions.
"ICONICS and Kepware have been working together for more than 10 years and have recently signed a partnership agreement to provide the first end-to-end OPC-UA solution," said Russ Agrusa, President and CEO of ICONICS. "Both our companies were instrumental in helping create the OPC-UA standard and we are excited to be delivering products based on OPC-UA."
"We see ICONICS as a leader in OPC technology" said Roy Kok, VP of Marketing and Sales for Kepware Technologies. "ICONICS is an early adaptor of OPC-UA and we are happy to have them as a partner, proving that OPC-UA technology is now ready. ICONICS is the first HMI/SCADA partner to deliver KEPServerEX with OPC-UA."
"ICONICS and Kepware are both leading developers of OPC Unified Architecture solutions," said Tom Burke, President of the OPC Foundation. "Both companies are pioneers in bringing OPC-UA from the theoretical into the physical and practical. This partnership agreement now makes OPC-UA a reality."
According to Craig Resnick, Research Director, ARC Advisory Group, "OPC-UA is intended to expand the framework for moving information between applications in the enterprise space by taking the existing OPC specifications and integrating them all together, leveraging Web Services as the key technology enabler in the new architecture for deploying applications such as asset management and true resource modeling that can utilize the OPC-UA specifications to move data and information. This is why it is critical to manufacturers that any OPC-UA solution being implemented is sourced from partners who have extensive experience in deploying existing OPC solutions, which is certainly the case for both ICONICS and Kepware."
ICONICS solutions are well known in the industrial automation software marketplace and are used in a wide variety of applications worldwide. ICONICS' GENESIS64, GENESIS32 and BizViz products are recognized for their visualization capabilities and seamless integration with all Microsoft operating systems and applications, bridging information from "the shop floor to the top floor."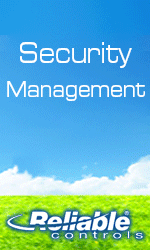 ICONICS has provided award-winning industrial automation and Manufacturing Intelligence software for over 21 years, successfully deploying more than 225,000 solutions worldwide.
ICONICS Background Information
Founded in 1986, ICONICS is a leader in the development of Web-enabled industrial automation and manufacturing intelligence software for Microsoft Windows operating systems. Offering the industry's only suite of fully-integrated OPC-based components and products, GENESIS32™ Enterprise Edition is available for Windows XP, XP Professional x64, Windows 2000, Microsoft Windows Server 2003 and Windows Server 2003 x64. GENESIS64™ takes advantage of 64-bit processors running 64-bit optimized Microsoft Windows operating systems including Windows Server 2008, Windows Vista, Windows Server 2003 and Windows XP. Pocket GENESIS™ for Windows CE and Pocket PC was built from the ground up based on ICONICS' OPC-To-The-Core™ framework. BizViz™ is a suite of manufacturing and business intelligence products, which bridge the gap between manufacturing and corporate business information systems. BizViz is designed around Microsoft .NET technology and Microsoft SharePoint Services. ICONICS also offers a complete set of Plug and Play automation components, including best-in-class OPC ActiveX® Controls, OPC Toolkit, Human Machine Interface (HMI), Microsoft SQL Server-based data logging, Multimedia Alarming, and Supervisory Control and Data Acquisition (SCADA) products. ICONICS is a Microsoft Gold Certified partner represented in over 60 countries, and has more than 225,000 product installations worldwide. http://www.iconics.com

About Kepware
Kepware is the world leader in communication software for automation and offers a unique experience in both OPC and embedded device communications. Since 1995, Kepware has focused on the development of communication drivers to automation controllers, I/O and field devices. Operating system support includes; Microsoft Windows Desktop, Windows Server and Windows Embedded (Windows CE and Windows Embedded NT/XP). Today, with over 130 communication protocols, and through the efforts of our direct sales, distribution and embedded partners, Kepware is the leading provider of communications with annual shipments exceeding 100,000 units. Kepware's responsiveness to customer needs and strong partnerships with other leading automation suppliers ensures that your next application will be a success. Ask around and you'll hear why automation professionals everywhere consider Kepware Technologies "Automation's Best Friend". http://www.kepware.com
---


[Click Banner To Learn More]
[Home Page] [The Automator] [About] [Subscribe ] [Contact Us]