---
Strix Systems Chosen For Largest Indoor Mesh Network in Japan's The Landmark Tower Yokohama











Strix Systems Access/One Delivers the Highest Capacity and Highest Quality Voice Services for the First Largest Pure Voice over WiFi Mesh Network in Japan
Calabasas, Calif., -- Strix Systems today announced the deployment of Strix Access/One Indoor Wireless Systems (IWS) for robust enterprise class services to the tenants and management of THE LANDMARK TOWER YOKOHAMA, a fortress of structural and technical innovation in the futuristic Minato Mirai 21 district of Yokohama city.
Owned by Mitsubishi Estates Co., Ltd, the tower stands 296m (970 ft), offers 392,000 m² (4,219,000 sq ft) of commercial space and has the largest indoor multi-level shopping mall, the finest restaurants, clinics, a five star hotel and executive offices topped by the Sky Garden which provides a 360-degree view of the city and Mount Fuji. The tower is built to be stabilized by earthquake-proof engineering consisting of harmonic absorbers, tuned mass dampers, designed to prevent damage or structural failure by vibration.
The first of its kind, this is the largest pure voice over IP network in Japan and the largest commercial indoor facilities supporting advanced digital IP/PBX services over a wireless mesh network. In comparison with traditional legacy Private Automatic Branch eXchange (PBX) and Personal Handy-phone Systems (PHS), the VoIP network provides high quality digital voice at a reduced cost and provides robust voice services to tenants of every floor as well as the parking structures and the executive helicopter landing pad (helipad).
EAST NIPPON TELEGRAPH AND TELEPHONE CORPORATION (NTT EAST) provided the integration of the network which included the Fujitsu IP-PBX, SIP servers, 3G/WiFi dual handsets and Strix modular multi-radio Access/One Indoor Wireless System (IWS) which delivers and exceeds the requirements for security, coverage, capacity, seamless roaming and Class of Service (CoS).
Access/One IWS nodes are installed on each floor of the seventy story tower. Mounted on the ceilings of hallways, the nodes provide blanket coverage, connecting services between floors with wireless or wired backhaul as defined by the network design. The Strix VoIP WiFi network has achieved more than a 60% reduction in access points in comparison to other industry recognized manufacturers.
"We are very happy with the results of the network," said Mitsubishi Estate Co., Ltd Yokohama Branch. "The quality of voice calls on the network is excellent and a testament to the engineering by NTT EAST as well as the quality and reliability of the Strix Systems wireless, IP/PBX and NTT phone equipment used."
The systems available bandwidth and performance not only supports VoIP services, but allows for hot zone internet access services and distributed IP-based video surveillance cameras and servers.
"High performance delivering voice over IP over WiFi mesh in fixed and mobile applications is what our Access/One products are designed to accomplish and we're very happy that the Landmark Tower Yokohama has been deployed with our robust and cost-effective solution, " said Martin Levetin, Senior Vice President Sales and Marketing for Strix Systems, Inc.
About Mitsubishi Estates Co., Ltd
Established in 1937, MEC is one of the core Mitsubishi companies and traded on the Tokyo Stock Exchange under number 8802. MEC is involved in business and residential real-estate development, management and maintenance.

About NTT EAST
EAST NIPPON TELEGRAPH AND TELEPHONE CORPORATION (NTT EAST) provides regional telecommunications services including Telephone Services (intra-prefectural communications), Integrated Digital Communications Services (Basic mode, intra-prefectural communications), Leased Circuit Services(intra-prefectural communications), and so on to the eastern areas of Japan with business pertaining to these services, business activities to achieve the purpose of the company, business activities to utilize the company's resources.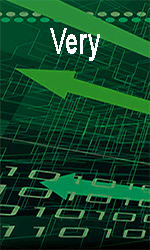 About Strix Access/One OWS, IWS, MWS, EWS
The Strix Access/One modular multiband wireless/WiFi mesh network products deliver the largest capacity (up to six radios and 768 users per node, three to six times the norm), highest throughput (five times the norm at 35 Mbps), and best scalability (users can add more WiFi 802.11a/b/g 2.4 GHz, 4.9 GHz, 5/5.8 GHz and future RF technologies as needed). An independent wireless mesh test sponsored by Light Reading and completed in June 2006 found Strix's OWS 2400-30 delivers the best throughput and capacity, the greatest scalability for voice applications, and the best mobility/roaming. Strix networks scale to 10 or more wireless hops with near-zero throughput loss and latency. Customers can deliver real-time applications with a minimum of wired connections for a given area, which reduces CapEx and OpEx.
About Strix Systems
Strix Systems is the proven worldwide leader in wireless mesh networking. Strix's Access/One products are the industry's only modular (chassis-based) mesh systems, delivering the highest throughput, lowest latency, greatest capacity and unparalleled scalability. This new generation of products provides the broadband mobility and reach to support voice, video, and data applications. Sold globally by a network of first-class distributors and integrators, Access/One solutions have been deployed in hundreds of networks worldwide, outdoor and indoor, for the service providers, metro, public safety, government, energy, transportation, hospitality, education, enterprise, and residential markets. For more information about Strix Systems, please visit www.strixsystems.com.

---


[Click Banner To Learn More]
[Home Page] [The Automator] [About] [Subscribe ] [Contact Us]