---
InduSoft Announces InduSoft Web Studio Driver for Cylon Controls Building Energy Management Systems











Indusoft provides HMI/SCADA for one of Europe's largest BEMS supplier
AUSTIN, TEXAS-May 15, 2008 - InduSoft announces the release of a new Cylon Controls driver for their HMI/SCADA software, InduSoft Web Studio. Cylon Controls is one of the largest independent Building Energy Management Systems (BEMS) equipment manufacturers in Europe.
This new driver eliminates the need for an OPC Server. As a result, installation and system engineering costs of the Cylon solution will be less costly, easier to configure, and will potentially realize healthy performance gains. The driver also ensures the ability to support Windows CE, which-in some cases-can be a complex task when OPC server implementations are required. InduSoft Web Studio makes it possible to provide an HMI that monitors and integrates not only the building HVAC system, but also the pumping systems, energy, gas and water measurements, lighting control, shutter control, alarm reporting, security and video surveillance, and many other functions as well.
The driver enables seamless integration with numerous devices, such as HVAC Direct Digital Controllers, that Cylon uses in their BEMS solutions. In fact, the new driver has become a key element of Cylon solutions on a number of successful projects.
The first project to benefit from the driver is the Aquapura Hotel-a five-star hotel located in Douro Valley, Portugal. The hotel was outfitted with a Cylon BEMS solution boasting more than 6,000 I/O points. The project was so successful it was named the CylonPortuguese Project of the year 2007, and the award was delivered by the Irish Ambassador to Portugal on April 4, 2008.
Josť Mota, CEO of Dosapac S.A., the systems integrator in Portugal that installed the system at the Aquapura Hotel, says "The reliability of every project is important to us. Without InduSoft Web Studio, the sheer number of I/O points would have swamped most systems-but InduSoft, coupled with their new driver held up surprisingly well. We couldn't be happier with the result."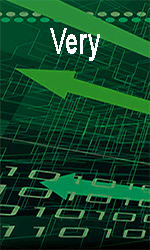 About Inter Reps
Inter Reps began as solely an Export Management Company, offering export management and consulting services to American firms. Since then, Inter Reps has evolved into a full-service Export Sales Management Company. Inter Reps manages the InduSoft distributor channel in Europe, Middle East, Africa and Latin America.

About Cylon Controls
Since 1985, Cylon has provided building control systems worldwide, becoming one of the largest independent manufacturers of building controls in Europe. Cylon provides building energy management systems across all categories of buildings, maximizing comfort and efficiency. Cylon's building energy management solutions have been installed in Europe, North America, Asia, the Middle East and Africa.

About InduSoft
Founded in 1996, InduSoft provides a powerful family of industrial software products for developing applications in industrial automation, instrumentation, and embedded systems. All Microsoft-supported operating systems are supported by InduSoft including Windows CE, Windows Mobile, and Vista. InduSoft develops tools and technologies that empower people and companies to develop graphical interfaces for embedded PCs, PCs, and mobile devices to highly redundant systems. Today more than 25,000 InduSoft HMI, SCADA, control and data acquisition systems are operating worldwide. For more information visit www.indusoft.com
---


[Click Banner To Learn More]
[Home Page] [The Automator] [About] [Subscribe ] [Contact Us]