---
Opto 22 Partners with Kepware for Communications











Portland, ME – Kepware Technologies, the leader in Communications for Automation, announced today that Opto 22 has partnered with Kepware to develop and deliver the world's best drivers for Opto 22 products.
Opto 22, one of the 4 founders of the OPC Foundation, has joined Kepware's Vendor Managed Protocol (VMP) program. This program enables Opto 22 to work with Kepware to develop and maintain protocol plug-ins for Kepware's award winning and OPC Certified KEPServerEX communications product. In this partnership, Opto 22 takes responsibility for ensuring all key aspects of their protocol is supported through the KEPServerEX protocol plug-in. Kepware takes responsibility for testing and long term maintenance of the protocol plug-in, delivering consistency across all plug-ins, and managing all Server technology including OPC and native interfaces. Finally, Kepware will make the new Opto 22 protocol plug-in available to all Kepware Software OEM partners. KEPServerEX with the Opto 22 protocol plug-in will also be available for purchase through Opto 22 and its sales channels.
"Opto 22 is the ideal company, fitting the model for our new VMP program. They are an excellent provider of automation hardware that would benefit significantly from the OEM software relationships Kepware enjoys," says Roy Kok, VP of Sales and Marketing for Kepware Technologies. "Opto 22 was the first company I approached for membership to our new VMP program and we are excited about the opportunity to work in partnership with them."
"Opto 22 has always had quality OPC Servers for our products," says Bob Sheffres, VP of Sales for Opto 22. "However, Kepware has the scale in communications to invest heavily in all new technologies, such as OPC-UA, and they have the OEM relationships to offer Opto 22 the ability to demonstrate a certified and proven communication solution with virtually every automation software vendor, from plant floor to enterprise solutions. Kepware's expertise allows our engineering team to focus on our core programmable automation controller (PAC) products, industrial I/O. and related software tools."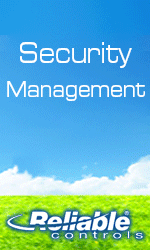 "We are seeing an interesting shift in the deployment of OPC technology. The increased importance of quality & reliability is driving a shift from independent development to the licensing of proven technology," says Thomas Burke, President of the OPC Foundation. "The OPC vision / goal is to be the standard for seamless "Plug and Play" interoperability in the automation industry. What has been missing, and what has caused additional levels of support, is consistency in development and overall quality, not just in one protocol, but across them all, in any combination. Kepware has addressed those issues with the design of the KEPServerEX product, and throws in the bonus of vast OEM relationships that will benefit from any protocols they deliver in their solution. I expect this to be a very successful program for both Kepware and their partners. I am very excited about Kepware partnering with Opto 22. Opto 22 truly understands the challenges end-users face, and recognizes that a relationship with Kepware is the mechanism to meet and exceed end-user expectations."
About Kepware
Kepware is the world leader in communication software for automation and offers a unique experience in both OPC and embedded device communications. Since 1995, Kepware has focused on the development of communication drivers to automation controllers, I/O and field devices. Applications include M2M (Machine to Machine) and M2C (Machine to Computer) communications. Operating system support includes; Microsoft Windows Desktop, Windows Server and Windows Embedded (Windows CE and Windows Embedded NT/XP). Today, with over 130 communication protocols, and through the efforts of our direct sales, distribution and embedded partners, Kepware is the leading provider of communications with annual shipments exceeding 100,000 units. Kepware's responsiveness to customer needs and strong partnerships with other leading automation suppliers ensures that your next application will be a success. Ask around and you'll hear why automation professionals everywhere consider Kepware Technologies "Automation's Best Friend". www.kepware.com
About Opto 22
Opto 22 develops and manufactures hardware and software for applications involving industrial automation and control, remote monitoring, and data acquisition. Opto 22 products use standard, commercially available networking and computer technologies, and have an established reputation worldwide for ease-of-use, innovation, quality, and reliability. Opto 22 products are used by automation end-users, OEMs, and information technology and operations personnel. The company was founded in 1974 and is privately held in Temecula, California, USA. Opto 22 products are available through a worldwide network of distributors and system integrators. For more information, visit www.opto22.com.

---

[Click Banner To Learn More]
[Home Page] [The Automator] [About] [Subscribe ] [Contact Us]