---

AHR Expo 2006 Chicago Preview
BAS Showcase Listing ** Product Previews ** AHR 2006 News ** BAS Education Sessions
Free Building Automation Education Sessions at AHR Expo, Chicago
Presented by: Ken Sinclair - AutomatedBuildings.com & David Branson Compliance Services Group, Inc. (CSG)
with guest speaker Jack Mc Gowan, CEM Vice President, Energy Control Inc. "Mr GridWise"











This is our 7th year of providing free education sessions for the industry. Dave and I started at the AHRExpo in
Dallas 2000 with State-of-the-Art Capabilities in Building Automation
Atlanta 2001 Integration, Protocols, Web Evolution, The Net Effect and an Open Forum
Atlantic City 2002 The Indispensable Internet, Building Automation Integrates, Converges, and Conforms to the Internet Model
Chicago 2003 Occupancy Integration, Nurturing the Necessary Network, Perspectives on Interoperability, Implementing Web Based
Anaheim 2004 Planning for Convergence, Creating Connections, Automation Online, Wireless Controls
Orlando 2005 New Concepts at AHR Expo, Real Time Connections to the Enterprise, Wireless Networks: Applications and Protocols
therefore we are not surprised to see that what we have been talking about has come to fruition in Chicago in 2006. 2005 has been a very exciting year for our Building Automation Industry as we morphed into IT ways and 2006 promises to be even more exciting. As our services and products become an extension of the Information Technology infrastructure we as an industry are becoming much more visible to the general public. GridWise and the Green Building Movement are further increasing our visibility as an industry moving into a completely new era of information integration.
The AHR Expo is a unique industry venue that allows us to present our sessions free of charge and free of product influence on topics that we hope are of great interest to the industry. Listed below are our session for 2006, come out and join in the fun and provide us your feedback.
Mega Trends in Building Automation at 2006 AHR Expo
Monday, January 23, 9:00 am, Room S102BC
General discussion of the mega trends in Building Automation.

Integrating Intelligence
Monday, January 23, 1:30 pm, Room S102BC
Discussion on the latest value added concepts evolving in the Integration wave.

ADR and GridWise
Tuesday, January 24, 9:00 am, Room S102BC
Insight and connection to findings from the "Fully Automated Demand Response Tests in Large Facilities." With special guest speaker Jack McGowan who has just returned from the GridWise Constitutional Convention in Philadelphia. Jack is well versed on what happened there and what the future holds for GridWise and is more than willing to share his thoughts. Jack is one of our contributing editors and sits on the DOE GridWise Architecture Council and the Energy and Power Management Technical Advisory Board.

Growing Greener Buildings
Tuesday, January 24, 1:30 pm, Room S102BC
Using evolving automation, we can bring passive designs alive with the necessary missing ingredient "intelligent interaction."
Further detailed information on the Monday and Tuesday sessions: AHR - Expo 2006 Chicago Free Sessions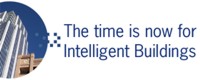 Wednesday is a full day educational event at the annual AHR Expo at McCormick Place in Chicago.
"The Intelligent Building Seminar" is a special seminar, open to the public, that will feature industry experts providing information about Intelligent Buildings, case studies, details on new technologies as well as critical work being conducted by the CABA Intelligent and Integrated Building Council. Like all Building Intelligence Tour seminars attendees will receive the chance to learn and network. They also receive access to seminar information and a complete workbook.
The Time is Now for Intelligent Buildings Learn why at AHR Expo Paul Ehrlich, P.E. Building Intelligence Group

I am moderator for the Technology Panel for Intelligent Building Seminar and received this insight from Barry Haaser of LonMark
I asked; Would you please provide our readers some insight into what they will hear you talk about in our Technology Panel for Intelligent Building presentation about your enabling technologies?

Barry answers: I will share some exciting new developments underway in the LonMark organization that will have a direct impact on buildings. The LonMark Open Systems standard is evolving beyond simple devices. We have Task Groups actively developing certification programs for programmable controllers, color ballasts, refrigeration, chillers, frequency drives, network tools, connectivity devices and system integrators. These new initiatives will ensure that someone specifies a LonMark Open System in their building, every element of the building certified by LonMark International will not only be interoperable, but interchangeable as well. In an effort to help people get open systems today, we recently released a Master Specification. This free document is available to consultants and specifiers interested in writing open specifications. I will also discuss an exciting new development involving our Interoperable Self Installation (ISI) protocol that is part of the latest version of our Interoperability Guidelines.
For insight into new products and services at AHRExpo read these interviews.
January 2006
AHR "Innovation Award" Winner - Kiyon John Edler, VP, Kiyon Inc.
Three factors that differentiate Kiyon are standards compatibility, ease of use, and state of the art wireless network technology.
Who is Lynxspring? Terry D. Swope, President, Lynxspring, Inc.
We have created a solution that is scalable -- from a unit controller to a Web-enabled supervisory level manager.
The recent acquisition of Tridium by Honeywell John Petze, President & CEO and Marc Petock, Director of Marketing Tridium
Our customers should see a renewed commitment and investment along with the same great technology and support.
What's new for 2006 for EBTRON? Dave Dougan, President, EBTRON, Inc.
CENSus is a patent-pending new technology that uses non-PIR thermal principles to physically count and track human entrants and exits from a space.
Loytec 2006 Al Mouton, President of Loytec Americas, Inc
The LISA chip has features that support an Ethernet port, two LonWorks (EIA-709.1) ports and one BACnet port.
Plan to attend all these events. For a complete listing of all educational sessions visit http://www.ahrexpo.com/education/sessionschedule.php
---

[Click Banner To Learn More]
[Home Page] [The Automator] [About] [Subscribe ] [Contact Us]