---
| | |
| --- | --- |
| Editorial Comments by Ken Sinclair | |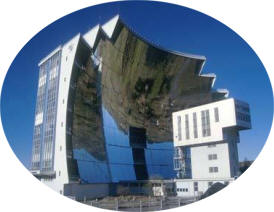 Be the Change!











Jane and I just returned from an extremely successful ConnectivityWeek in Santa Clara, California, called "Empowering the Energy Revolution". The previews in our May issue "Convergence in Action" came alive at this event and the overwhelming takeaway message was "We must be the change we seek!"
Several years ago at one of the first BuilConns, Anto's keynote discussed the vision he had and how it was more than a vision it was an hallucination. Hallucinations are the "perception of a nonexistent event". I believe that this was the event that contained the substance of his hallucination. Thanks Anto for creating this event; it was truly the cross over that achieved its goal of "Empowering the Energy Revolution". As a result of Anto's success with this event he simply calls for a bigger boat!
I summarize my thoughts of the event in My 10 Takeaways. We were extremely pleased that Keith Gipson received the Buildy Vision Award. Keith then nominated his wife Reta as the best supporting actress in the non fiction roll of his life; a great tribute to this couple's contribution to our industry. Congratulation Keith and Reta.
Lots of chatter at the event about Open Source for our industry and Anno Scholten, NovusEdge and I do an interview about Open Source for Open Systems – Follow up to ConnectivityWeek, in which he talks about how he would like to bring several open source initiatives together to discuss how we can all collaborate on a common goal for our industry. Anno's last month Open Source Article received the most reads so there is still clearly a lot of interest from the industry. Thanks Anno for showing us how to be the change.
I am extremely impressed with the BAS course that Ken Kolkebeck has put together please read my review of this great resource for our industry ISA - BAS Training Course
Too many Articles and Columns, Interviews, and Reviews, to list so please check them out!

Our May issue is dedicated to Convergence in Action the theme for the BuilConn event at the Santa Clara Convention Center May 19 to 22. This event is poised to better identify and demonstrate the next major steps in convergence in our industry. Jane and I are attending and participating with our full support for this milestone event. What makes a milestone event? An event that brings together the newest concepts in our industry in a manner that has not been done before. As you look at the event badge to the right you will see that the number and scope of convergence pieces has been increased from other events. Parallel industry convergence paths will be explored such as Home, Industry, M2M as well as Building Automation drivers like DR, GridWise, and Wireless. Round Tables and workshop will allow the required radical changes needed to embrace convergence to be explored. We have worked hard to capture the thoughts of the industry movers and shakers that are the presenters at this event to provide you insight and a heads up to an event that will help define our industry's future.
The information for this event has dominated our May issue and we have organized it so that all articles, interviews and previews of the event are located on a green background. With 150+ speakers over four days and a focus on connectivity in the context of green and sustainable energy, ConnectivityWeek 2008 in Santa Clara is shaping up to be a key event for building professionals looking to secure a formidable business advantage.
We are pleased that in addition to all the Santa Clara information, we have our usual number of global articles, interviews and reviews.
Far too many Articles, Interviews, Reviews, Invitations to list so please check them out.
Talking about our global reach, I am pleased that our most read article last month was written by me for a South America Magazine; The Future of Automated Buildings in North America written for Climatização & Refrigeração Magazine Brazil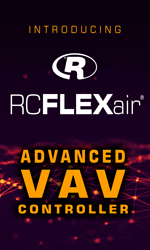 Plus this month's articles and columns are in these international Magazines
The New Face of Building Automation written for Control Engineering Asia
The Rise of Virtual Services Published Energy Management Canada
Brilliant Buildings Published Engineered Systems Magazine North America
Be sure to check our event calendar to see the number events we have in our future.
We have added a new Blog tab to our navigation menu which links to related industry blogs of interest. We created an Industry online Forum many years before blogging was conceived and have combined these.
Of course the news just keeps flowing thru our web site and RSS feeds daily, and of course the only way to truly find what you are looking for in the vast quantity of information on our site is with our site search engine http://www.automatedbuildings.com/search/sitesearch.htm
We have been working on improving our web site by reorganizing how we handle the great number of news release we receive daily. We now provide a

News Feed ( Which Needs a RSS Feed Reader ) and have provided a New Our RSS news feed rendered into HTML
Tell our sponsors you saw their ad on the AutomatedBuildings.com web site and thank them for supporting your free access to evolving Automated Building Industry information. Click on their ads and view their valuable products and services. Please review all Our Sponsors.
As I always say, it is a great time to be in the news business for our industry.
Send comments and suggestions to news@automatedbuildings.com
---


[Click Banner To Learn More]
[Home Page] [The Automator] [About] [Subscribe ] [Contact Us]