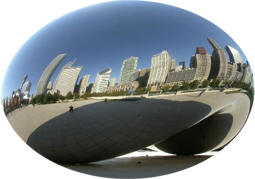 Addressing Rising Costs and Environmental Concerns
Sarah Romero, Veris Industries
"31 Tannery Project" – Year 2+
Edward H. Brzezowski, Noveda Technologies
Protocol Blenders and Information Creators
Jim Sinopoli PE, & Neil Gifford, Smart Buildings
Introduction to Modbus Serial and Modbus TCP
George Thomas, Contemporary Controls
Indoor Air Quality Basics
Christina Inge, Spinwave Systems, Inc.
2008 Digital Signage Year in Review
Lyle Bunn, BUNN Co.
The Front End
Darryl Trombley, Metro Environmental, Inc.
Maximizing Boiler Performance and Efficiency
Sharam Pavri, Forbes Marshall
XML Integration
Jerry Graciano, Brivo Systems, LLC
Grid Interoperability
Ken Sinclair, AutomatedBuildings.com
December Columns
A Light at the End of the Wireless Tunnel
Andy McMillan
Cabling for DDC Systems
Steven R. Calabrese
The Lie in Demand—Response
Toby Considine
BAS Use of Ethernet/IP Infrastructure
Paul Ehrlich & Ira Goldschmidt
December Interviews
EMerge Alliance Launched
Brian Patterson
2008 in Review
Peter Kelly-Detwiler
OPC in the UAE
Mostafa Shahto
AHR Interviews
Advanced Integrated Lighting Controls
Jeff Seewald
What is new for the upcoming AHR?
Paul Balazovjech
December Reviews
Useful online resources to download
Intelligence Audience Measurement Software
November's Favourite

Energy & Controls
The Three Little (BACnet) Pigs
Smart Grid-Interopers Gather in Atlanta
Scheduling in oBIX
New Our RSS news feed rendered into HTML


News Feed (Needs a RSS Feed Reader)
Resource Links, Software,
New Links, Want to Subscribe
Events Calendar, Want Ads,
Seeking a New Career? Employment Ads.