INTERVIEW ARCHIVES
Our interview section allows busy industry leaders to quickly provide insight into rapidly evolving industry issues. If you have subject matter or industry issues you would like insight into or would like to be interviewed yourself contact us. sinclair@automatedbuildings.com Following are all the interviews published todate.
---
eu.bac eu.bac combines the collective potential of Europe's home and building automation industry. Jean-Yves Blanc, President of the eu.bac
Smart Grid Dictionary, 2nd Edition The 1st Edition had a comprehensive list of North American regulatory agencies, industry associations, and standards organizations, and the 2nd Edition includes European and Asian entities. Christine Hertzog, Managing Director, Smart Grid Library
Implementing Intelligent Building Solutions Energy is the most expensive component of a building, manage it like an asset. Buildings run and operate in real-time; manage them in real-time. Marc Petock, Vice President, Global Marketing & Communications, Tridium, Inc.
Video Analytics Increase Building Intelligence The IOS, unlike conventional room sensors, utilizes intelligent video analytics, which, besides being significantly more accurate, provide the ability to count the number of people within an area at any given time. This occupancy function allows building managers to very specifically determine how the space is supported by automated systems. Lyrtech, Inc. & ObjectVideo, Inc.
Another modulating thermostat? With some clever engineering solutions each product is ready to be shipped to any country in the world and is complete with a mounting plate that will mount on all Asian, European or North American standard electric boxes. Paul Balazovjech, President, Spartan Peripheral Devices
Energy Efficiency in Private Sector Buildings Retrofitting of these facilities has the potential to create both environmental and economic impact for building owners, tenants and communities. Given the scope of improvements needed, there is potential to create more than 360,000 jobs to service these facilities over the next 10 years. Leland Smith, East Coast Director, Private Sector, Johnson Controls
The Security, Monitoring and Automation (SMA) Market The most logical first step in deploying SMA services is security, as this is already a $6 billion+ market. On top of that, roughly 20% of Americans are already subscribing to some sort of home security service. Jason Domangue, Vice President of Marketing, uControl
An Ideal Climate for Retrofit Projects Intelligent building control systems available today are capable of improving both a company's short-term bottom line as well as long-term sustainability. Joseph Gillespie, Analyst, ARC Advisory Group
Real-Time System Monitoring and Predictive Analysis Solution for Electrical Power Infrastructure Power analytics continually compares the performance of every component in a facility's power network, in real-time, even for microgrids. Mark A. Ascolese, CEO and Chairman of EDSA Micro Corporation
Benefits of Smart Grid To move ahead with smart grid, and realize any of its benefits, we must focus on consumer education, regulation and policy, and standards. John D. McDonald, P.E. GE Energy, Digital Energy Technical Strategy & Policy Development Director, GE
BrightCore Framework Is middleware which sits between the building automation infrastructure and applications. Nino Kurtalj, President, Elma Kurtalj Ltd
YoungEnergy & ConnectivityWeek I've been excited about demand response for a long time and this conference gave me a new sense for its direction and its eventual place in the fully integrated smart grid. Dan Sullivan
YoungEnergy & ConnectivityWeek I'm always on the lookout for new technology, services and ideas that can help our clients save energy, and these were certainly all in abundance at ConnectivityWeek. Brad White
YoungEnergy & ConnectivityWeek We live in an ever connected world and I'd like to see us all part of one that's both equitable and sustainable. Doris Tang
FAQ's for Smart Grid Interoperability A two-way flow of information coupled with a two-way flow of power. Crisie Charan-Thomas, Marketing Manager, Strategy Institute
Zero Energy Main Streets and Cities Can we live well and live sustainably? Denis Du Bois, Energy Priorities Magazine and Dr. David Orr, Oberlin College Professor of Environmental Studies and Politics
Enterprise Energy Management Our energy management software package, enables our clients to reduce their energy consumption, cost, and greenhouse gas emissions through accurate metering, monitoring, reporting, and analysis of energy consumption and the related costs. August Flanagan, Director of Online Marketing, eComponents Technology
Energy Management Solutions View energy and resource consumption in real-time to modify the energy usage from heating, ventilation, and air conditioning (HVAC) systems. Gus Ezcurra, President, Advanced Telemetry
RCx and Ongoing Commissioning Enabling Retro-Commissioning and Ongoing Commissioning for Legacy HVAC Systems Harry Sim, CEO Cypress Envirosystems
Using contextual data in a true Enterprise Energy Management system "A true Enterprise Energy Management (EEM) system encompasses all areas of business operations that have direct and measurable impact on the energy budget." Lisa Varga, Founder & President of Phoenix Energy Technologies
ConnectivityWeek 2010 – Buildy Awards The Award for an Industry of Innovation and Intelligent Connections Richard Coppen, Director of Operations, Clasma Events Inc.
Young Energy @ ConnectivityWeek'10 The Young Energy Network is a group for Young professionals and students who are either working in or aspire to work in the "Smart" energy industry. Our main focus is educating our members through industry events like ConnectivityWeek. Phil Baltazar, I Will Energy
School Safety and Efficiency Take Priority in Buffalo, New York Together, they embarked on a $1.4 billion project in the fall of 2002 to modernize buildings and equipment. This included updates to the heating and cooling equipment and lighting, the standardization of all building systems, as well as significant security upgrades. David Angello, Account Executive, Johnson Controls
IP- 485™ Technology? IP- 485 Technology Seamlessly Advances RS485 Twisted Pair Networks into TCP/IP Enabled SCADA Networks Daniel Drolet, Vice President of Business Development, PCN Technology, Inc.
Energy Diagnostic Technology We provide a platform for the delivery of energy services that uses web-based software and wireless sensing and communications technology to automate the process of providing building energy assessments and identifying cost savings through energy efficiency. Tim Kensok, Vice President Market Development, AirAdvice, Inc,
Online BAS Energy Management Web Services Select the type of device you are watching, establish the data link from the collection device to our service and start viewing the results. It's a very simple process. Richard Blackwell, President, AVWorkz
Trends in Wireless Controls A discussion of the trends and impact of wireless controls on the building industry. Amara Rozgus, Senior Editor & Manager of E-Content, Consulting-Specifying Engineer; Jim Sinopoli, PE, RCDD, Principal, Smart Buildings; Ken Sinclair, Editor/Owner AutomatedBuildings.com
Cost-Effective Green Building Seminar 1-2- March 2010 in Singapore George Elvin, PhD, LEED AP
World Meter Design Congress – it's all about smart choices Tracey-Lee Zurcher, Conference Director, World Meter Design Congress
Integrated Workplace Management Systems By 2015, the technology will become even more collaborative, intelligent, ubiquitous, and indispensable. Bruce Kenneth Forbes is the Founder, President, CEO, and Chairman of ARCHIBUS, Inc.
The Critical Role of Smart Lighting Lighting is the largest controllable energy segment in a building's portfolio. Michael D'Amour, CEO Lumenergi
SunSpec™ Alliance The lack of interoperability seriously hampers industry growth. Tom Tansy, Chairman, SunSpec Alliance
The EnOcean Alliance A consortium of more than 120 leading companies from the global building sector. Graham Martin, Chairman and CEO of EnOcean Alliance
2010 Niagara Summit With over 172,000 instances of the Niagara Framework in 45 countries and over 12,000 certified professionals, the Niagara Community continues to grow and expand into new areas. In continuing to support the Community as well as open technology, integration and connecting diverse systems and smart devices, the bi-annual Niagara Summit will take place May 2-4, 2010. Marc Petock, Vice President, Global Marketing & Communications Tridium, Inc.
Achieving "green" building operation "the complex has become a leader in facilities management system initiatives" John Bishop, Global Industry Solutions - Infrastructure, Invensys, Wonderware
Increasing Acceptance of LEED For those customers who are seeking LEED certification, we're excited to be able to contribute to more than 25 percent of the points needed to achieve LEED Platinum certification. Nathan Rothman, Founder & CEO, Optimum Energy LLC
The Empire State Building Aims to become a worldwide model for the key cause of sustainability. Randy Storch, President, Convia, Inc./A Herman Miller Company.
Collier County Government, Department of Facilities Management, Building Automation Center 658 facilities, nearly 4,000,000 square feet of maintained space and monitoring 19 systems Kelly R. Campbell, Supervisor - Building Automation Center Collier County Government
Connecting BAS with Smart Grid BAS players simply cannot ignore Smart Grid. It will provide the mechanism for energy generation, distribution and consumption for the future. Anto Budiardjo, President & CEO, Clasma Events Inc.
What's New with BACnet International? Quite a bit actually. Michael R. Wilson, Account Sales Engineer, OEMctrl Marketing Chair, BACnet International
Lifecycle Management Approach to Building Performance Improves Cash Flow If you are constructing a new building, renovating an existing building, or simply looking to improve operations and maintenance, the life cycle approach assists in the decision-making process by correlating these choices with the financial impact and benefits to the organization. Paul Oswald, President, Environmental Systems Inc.
User Centric Enterprise Dashboards for Facility Management "a new way of data visualization to convert raw data into "Building Intelligence" Paul Ogle, VP Product Marketing and Development, Activelogix, LLC
Web Based Customer Communications The web is requiring a major rethink of the old customer communication paradigms. Bob MacKie, C3
Energy Information Standards Alliance (EISA) EISA is being developed for peer-to-peer needs of autonomous building systems and appliances. David Bunzel, EISA
IT and Facilities Managers Working Together Data center managers must work with facilities managers to look at new buildings to expand into, upgrade current facilities, regulate temperatures, and research LEED certification. Jill Eckhaus, CEO, AFCOM
State of the Electronic Cable Industry That's why I usually suggest to my customers that if they are installing Cat 6 or data/telecom wire, they should probably install fiber optic cable at the same time because if they need higher communication speeds later on the additional capacity is already there. André Sabourin, Vice President of R&D, Cerco Cable
CC-Link Communication Network The CC-Link communication network is a high speed, high performance industrial network technology that enables devices from numerous manufacturers to communicate resulting in a fast, deterministic control system. Charles Lukasik, Director of the CC-Link Partner Association
OPC Foundation North American Certification Test Lab Vendors will only bring software that passes the tests in the CTT (Compliance Test Tool) and the tests outlined in our supplemental documentation. Nathan Pocock & Manny Mandrusiak, OPC Foundation
Creating a Safe, Sustainable Community A well-planned strategy combines technology, implementation expertise and funding strategies in an effort to improve the environment, upgrade technology and reduce operating expenses. Joy Clarke-Holmes - Director – Local & Metro Markets Solutions Sales, Building Efficiency, Johnson Controls
The Multi Protocol Router The Router converts the disparate protocols and raises them to XML and serves out control pages using TCP/IP protocol. Many services such as trending, alarming, security, webpage design and many others are part of the onboard tool box. David Oshoway, President, Energetic Concepts Ltd.
Smart Building Product Ratings With a product rating we think that stakeholders will find the design, sourcing and integration of building systems simplified. Jim Sinopoli, Principal, Sinopoli and Associates
Energy Storage As we learned in high school science class, there are a number of types of energy (potential, kinetic, chemical and thermal) and each can be stored. Mark M. MacCracken, CEO, CALMAC Manufacturing Corporation
Building Automation and the Cloud The Cisco Network Building Mediator not only provides the technical "glue" between the facilities and IT world; but it helps enable the convergence of industries. Rick Huijbregts, Vice President, Vertical Industries Cisco Canada
IntelligentBuildings® and BusinessWeek A live, 30 minute webcast from the NASDAQ MarketSite in Times Square in NY with live chat response and a recording of it available afterwards via a streaming link. Tom Shircliff, Rob Murchison, IntelligentBuildings®
Clean Interface to all Information Our Building Automation Suite delivers a number of protocols today, starting with BACnet as our lead protocol and also delivering several Modbus protocols. Roy Kok, VP Sales and Marketing, Kepware Technologies
Integrated Energy Storage System An integrated energy storage system that, when combined with conventional building air conditioning, creates a hybrid cooling system that draws upon each technology when it is most efficient and cost-effective. John McGee, Chief Operating Officer, Ice Energy
The Green Building Power Forum '10 January 25-27, 2010 - Anaheim, CA Jeff Shepard, Darnell Group
Address Operating Inefficiencies Recommissioning every few years or on an ad hoc basis is not the answer. Facilities managers need an Automated Continuous Commissioning solution that persistently and automatically predicts, detects, diagnoses and prioritizes system faults and anomalies that are constantly present in commercial buildings. David Wolins, CEO, Scientific Conservation, Inc.
Market Sizing North America Intelligent and Integrated Building Technologies The Continental Automated Buildings Association has launched a study that will assist industry in determining the size and potential of the North American intelligent and integrated building technologies marketplace. Ron Zimmer, President & CEO, CABA
Reflections on ConnectivityWeek & www.YoungEnergy.org Network Being part of Young Energy was definitely one the most fulfilling experiences of my career. Brad White, MASc., EIT, Partner, SES Consulting
Utility Demand Response Programs and What they Mean for our Buildings With minimal investment on behalf of the Utility/ISO and typically no out of pocket expense to the end-user DR participation tends to be a no-brainer. Dave Carswell, Director of Business Development, Ziphany, LLC
ConnectivityWeek's train has arrived. It was right on time and the mark in terms of what the energy industry needs to be doing now: merging energy technologies with information technology. Denis Du Bois, Editor of Energy Priorities Magazine
Ember's Next Generation ZigBee SoCs These chips are the world's first ARM Cortex-M3 based, ZigBee System-on-Chips (SoCs). Skip Ashton, Senior VP of Engineering, Ember
The Green Building Power Forum The Green Building Power Forum (GBPF) will be looking at several trends including dc power and distributed control standards for commercial buildings, wireless controls in low-voltage dc-powered infrastructures, and simplified power line carrier controls in dc-powered commercial buildings. Jeff Shepard, Founder of the Darnell Group
www.YoungEnergy.org Network Smart Grid is an Enabler The smart grid is an enabler of intermittent resources and greater energy efficiency. I'm excited to participate in this transformative time in history. James Bickford, Co-founder, Valence Energy
www.YoungEnergy.org Network Distributed PV generation and the smart grid Photovoltaics (PV) needs the help of smart grid technologies to reach the market penetration levels required to be a major transformative player in moving the US into a clean, electricity-based economy. Lon Huber, Energy Policy Associate, Arizona Research Institute for Solar Energy (AzRISE)
www.YoungEnergy.org Network Key Pillars of a Third Industrial Revolution The five key pillars of a Third Industrial Revolution are aggressive energy efficiency, renewable energy and energy storage technologies, buildings as positive power plants and a smart grid that allows consumers to also be producers. Drew Johnston, Policy Aide, Austin City Council
The Role of OPC in the New Generation of Building Automation Initiatives such as Green Buildings, Smart Grid and others all reinforce the need for intelligent building solutions that integrate all building functions; environmental control, intrusion detection, access control, lighting and energy management. What role does OPC play in providing interoperability among these aspects? Sean Leonard – VP Products, MatrikonOPC
Open Automated Demand Response How can Automated Building vendors take advantage of OpenADR to automate their Smart Grid market participation? Ed Koch, Co-Founder and CTO of Akuacom
OpenADR Collaborative The goal of the Collaborative is to foster effective deployment of Dynamic Pricing, Demand Response and Grid Reliability by facilitating and accelerating the adoption of OpenADR. Olcay Ungun, Open ADR Collaborative Initiative
Annual Energy Efficiency Indicator Survey A survey of North American decision makers who are responsible for managing, reviewing or monitoring energy use within their organizations. Clay Nesler, VP Global Energy and Sustainability for the Building Efficiency business of Johnson Controls
Using the Internet for Energy Management The key challenge in building automation for our customers boils down to information management. Dan Kubula, Vice President of Marketing, Site Controls
Interoperable Blues Band @ConnectivityWeek The lineup is better than ever and the level of participation is expected to double from last year. Leighton J. Wolffe, Vice President of Alliances and Strategy, Constellation NewEnergy
Reinvention Convention Comes to Silicon Valley Energy is likely to lead the next technological boom Barry Haaser, Principal, Haaser Associates
www.YoungEnergy.org Network I think the development of a smart grid that integrates energy efficiency and sustainable energy solutions seems like a no-brainer to people in my generation. Brad White, MASc., EIT, Partner, SES Consulting
Creating an Interactive Grid-Aware Building Buildings will never leave the comfort of their "energy island" mentality until each is connected over a standards-driven communication means (which could be the wired Internet or wireless carriers or a combination of both). Michael R. Lavelle P.E., ENthEnergy LLC
Join YoungEnergy.org @ BuilConn's ConnectivityWeek How does the BA industry bring new blood into the workforce. These new challenges are a headache to us old folks, but are simply wonderful opportunities for the next generation, the iPod generation that lives and breaths issues like climate change, technology and the challenge of economic recovery. Anto Budiardjo,President & CEO of Clasma Events Inc.
Energy Efficiency and Comfort We have developed our Environmental Index, or EI, which uses the existing data from the building automation system. The EI can help owners prioritize upgrade projects, as it lets owners see which buildings are failing to provide a suitable work environment. Steve Tom, PE, PhD, Director of Technical Information, Automated Logic Corporation
OpenLynx - Open Source for Open Systems – an update We're implementing a project using OpenLynx that will extend the current architecture as defined in the specification and publish new modules and ontologies as v0.2. These new ontologies will include metering, alarm management and notifications. Anno Scholten, Novus Edge
Catching the Process Fieldbus An Introduction to PROFIBUS for Process Automation James Powell, P.Eng. Product Manager, Communications, Siemens Milltronics Process Instruments Inc. & Manny Mandrusiak - Director of Technology Marketing PROFIBUS and PROFINET North America
New Current Sensing Ideas We listened to the customers! Jerry Woodin, V.P. of Sales, Senva Inc.
LonMark Career Center The LonMark Career Center is intended for the entire intelligent buildings and environments industry and anyone looking for positions and candidates that have the specific skills and knowledge unique to this industry. Heather Deal, Marketing Communications Liaison, LonMark Americas
Certification? Education and Training needs for the designers, contractors and managers of high performance and integrated buildings. Jim Sinopoli, Principal, Sinopoli and Associates
Ultra High Performance HVAC Our OptimumHVAC software is a "shovel ready" energy efficiency solution Gary Gigot, Marketing Executive, Optimum Energy LLC
The OPC Advantage in a Down Economy Member companies of the OPC Foundation devote considerable time and resources to developing robust interfaces to all the protocols used within the Building Automation industry, and then in keeping with the core values of OPC technology, make them off-the-shelf products. Tom Burke - President, and Manny Mandrusiak - Vice President of OPC Marketing, OPC Foundation
5th Annual Conference on Total Building Commissioning April 15-17, 2009, Chicago, IL Ray Bert, Associate Executive Director, AABC Commissioning Group (ACG)
Plug into Profit 09 In May this year the Universal Powerline Association launches its premiere Global Event, Plug into Profit 09. It is designed as a forum for people who want to benefit from the growing powerline communication universe. Daniel A. Drolet Sr, Chairman of Universal Powerline Association, EVP, Director of Business Development PCN Technology
What is Niagara Video?
Marc Petock, Vice President, Global Marketing & Communications, Tridium
Niagara Video is our latest application in providing a comprehensive intelligent building solution that integrates all the common building functions-environmental control, intrusion detection, access control, lighting and energy management with video.
Is 2009 the year of significant change?
Anto Budiardjo, President & CEO of Clasma Events Inc.
It has the markings of it Ken, the perfect storm is forming. I don't think 2009 will be business as usual.
AHR Interviews
What's New in Control Solutions?
Jim Hogenson, Control Solutions, Inc. - Minnesota
We will also be introducing our new BACnet IP Web Server, as well as our web based remote monitoring service and cellular remote monitoring products.
What's New In Controls Estimating?
Al De Wachter, President, Independent Control Specialists Inc. ICS
"To achieve a different result, you must try a different approach."
EMerge Alliance Launched To Create A New Standard For Power Distribution and Device Control in Commercial Buildings.
Brian Patterson, Chairman EMerge Alliance
New, broad-based consortium assembling expertise in architecture, engineering and construction practices to establish a common platform for building interiors of the future.
2008 in Review
Peter Kelly-Detwiler, Constellation NewEnergy
This year has been a very dynamic one, and we have seen many successes in demand response.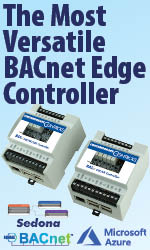 OPC in the UAE
Mostafa Shahto Systems Integration Engineer, Siemens Security Solution, Dubai, UAE.
Manny Mandrusiak, CD, Director of OPC Marketing, Matrikon
OPC technology is becoming a standard and is allowing for increased flexibility in integrating and customizing solutions locally.
AHR Interviews
Advanced Integrated Lighting Controls in the Spotlight
Jeff Seewald, PE, Intelligent Building Systems Engineer
In cooperation with CABA, we are holding our fourth annual Building Intelligence Tour at AHR Expo in Chicago on January 27th. This is a full day educational seminar, and the focus will be on Advanced Integrated Lighting Controls.
What is new for the upcoming AHR?
Paul Balazovjech, President, Spartan Peripheral Devices
This year, we have seven important items to discuss and display….
Smart Grid-Interopers Gather in Atlanta
Steve Widergren, Administrator GridWise Architecture Council
On 11- 13 November 2008 in Atlanta the second Grid-Interop forum will bring stakeholders together to develop consensus on interoperability directions.
ZigBee's Energy Saving Potential Comes of Age
Alexey Rybakov, Managing Director, MeshNetics' ZigBit Business Unit
The ZigBee Alliance has developed a set of energy efficient specifications known as the Smart Energy public profile.
Key questions every building automation integrator should ask about OPC technology
Manny Mandrusiak, Director of MatrikonOPC. Marketing
The basic requirement of the OPC architecture is to get data from Point A to Point B. Of course every user of the OPC system will place a different priority on the requirements.
A Look at the Demand Response Horizon
Leighton J. Wolffe, Vice President of Alliances and Strategy, Constellation NewEnergy
The next frontier for DR is to move beyond curtailment to leveraging the power of building automation systems that exist within or across collections of buildings such as a university or corporate campus. This future frontier will involve a more holistic or enterprise level approach to energy, referred to as Enterprise DR.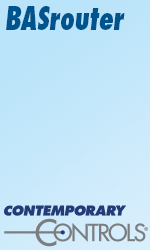 Intelligent Buildings
Mike Williams Managing Director C.Eng. FCMA, MCIBSE, MSyI, CDC
Within an intelligent building all elements (such as lighting; heating; security, CCTV and alarm systems; access control; audio-visual and entertainment systems; ventilation, filtration and climate control, etc), talk to one another over a common platform and have the ability to respond to the real-time needs of occupants.
Convergence of Green and Intelligent Buildings Study
Ron Zimmer, President & CEO, CABA
The intent of our research is to provide documented evidence and build tools that can be used to educate and influence end-users, building owners, architects and contractors that a greener building can be achieved using intelligent technology, and that this greening will provide a tangible and significant return on investment.
OV Ready Intelligent Video Ready Protocol
Ed Troha, Director Global Marketing, ObjectVideo & Oren Feldmann, VP Marketing and Sales EVT
OV Ready is an XML-based intelligent video network protocol that standardizes ObjectVideo analytic rule, alert and configuration communications.
Dynamic Pricing
Ahmad Faruqui, Ph. D., Principal, The Brattle Group
Dynamic Pricing minimizes the use of expensive peaking capacity which sits idle most of the time but whose costs have to be recovered from customers year round.
Optimization Solutions
Jim Hanna, Vice President, Optimum Energy
Utilizing standard interfaces and protocols for ease of interoperability with standard HVAC controls, while creating a web-accessible performance assurance solution that monitors results over the Internet from an operations center supported by expert engineers.
Reduce Installation and Setup
Bob Hirsch, Senior Vice President, Lynxspring, Inc
The ease of use through our appliance allows a technician or building owner the opportunity to quickly, and without much experience, setup a fully functional, web-based, building monitoring and control system
BACnet and OPC
Bob Ofenstein, Cimetrics
I'll take an order of BACnet, with a side of OPC to go please
Facilities Management Solutions (FMS)
John Bishop, Manager, Facility Management Solutions, Wonderware
With our solution, the SCADA environment is decoupled from the control environment, unlocking the architecture for open, competitive and consistent supervisory solutions.
Smarter Motor Controls for Intelligent Buildings
Andre Perra, President Cerus Industrial
Our focus is on helping conserve energy in facilities; whether that is direct energy savings or by helping to monitor and control consumption.
Energy Management
Jonathan Cyr-Morin, Expert Energy Advisor, Cristal Controls
We customize our energy management systems from the hardware to the software and reach our energy saving goals with maximum efficiency.
Implementations of DR in Commercial Buildings
Bob Trask, President, EOS Building Solutions
Commercial buildings are well-suited to enroll in DR, but many customers don't know enough about the various programs or how they can participate.
ASHRAE & BIM Update
Gordon Holness, President Elect, ASHRAE
As we struggle through these times of accelerating energy costs and concerns for climate change, it is important to remember that buildings consume 40% of all energy use in the United States and 76% of all electrical use. Information technology, whether illustrated by BIM, smart meters, smart grids or intelligent control systems, can help us monitor and control energy use and ultimately save both energy and cost. ASHRAE's end goal is to provide the technology for net zero energy buildings - "buildings which, on an annual basis, use no more energy than is provided by on-site renewable energy sources." Stay tuned for continuing developments.
Meet the "Father of BACnet®"
H. Michael Newman of Cornell University
In an interview with Contemporary Controls, H. Michael Newman tells his story of leading the charge for adopting the BACnet® protocol, and the battles and victories that ensued. He describes the development of BACnet, its greatest strengths and much more.
Open Source for Open Systems – Progress Report
Anno Scholten, Novus Edge
The success of any Open Source Software (OSS) initiative is building a community.
Daylighting in Demand Response Situations.
J. David Wilson. President. Lighting Control & Design
The ideal daylight harvesting systems reflects a balance between the energy manager's requirements for ROI, and the HR manager's concerns for occupant satisfaction.
Growing Interest and Participation in Demand Response
Gene Ameduri, President and co-founder of EnergyConnect
Increased involvement in voluntary, market driven demand response programs reflects the growing interest on the part of consumers in adopting new ways to regain control of their electricity budgets and more and more customers are seeing the value of participating.
On-demand Energy and Asset Management Solutions
Dan Sharplin, Chairman and CEO Site Controls
Specifically designed for chain retailers, financial institutions and drug stores, the company's solutions incorporate energy efficiency, corporate social responsibility, comfort and controls, operational intelligence, and demand response services.
Demand Response in Ontario
Peter Kelly-Detwiler, Rob Reale, Constellation NewEnergy
Demand Response (DR) is a relatively new concept in Canada with Ontario being the first Canadian Province to establish a DR Program
A "visionary" and I discuss embracing change
Keith E. Gipson, CTO, PhoenixESG 2008 Buildy Vision Award winner
I been very blessed to be able to express and demonstrate my passion for buildings and our industry throughout my career.
Building Information Modeling
Willem Kymmell, Architect, Assoc. Prof. in Construction Management at Cal. State Univ. Chico
All the concepts boil down to 'better understanding through better visualization', and 'better understanding allows better communication'.
Low power wireless networks
Cees Links, Chief Executive Officer, GreenPeak Technologies
Our new Emerald GP500C is the only IEEE 802.15.4 standard compliant chip available today with extreme low power features that enable energy harvesting solutions for wireless sensor networks.
ZigBee for Energy Management
Robert LeFort, CEO Ember
According to The Brattle Group technologies like ZigBee can help reduce peak electricity demand by at least five percent over the next few years. This reduction could save consumers more than $3 billion in annual electricity costs, and help reduce the $50-$100 billion in losses that businesses suffer each year due to power outages and brownouts.
Emerging Demand Response Opportunities
Bob Zak, President, Powerit Solutions
Some very small changes in our consumption behavior, widely adopted, would ease our energy concerns to a level that is almost unbelievable.
Advanced Multi-Display Capabilities
Liv Stewart, Sales Representative for Critical Decision Systems, Matrox Graphics Inc.
A remote graphics unit that provides the ability to remotely power up to 4 digital or analog displays; 6 USB devices, such as keyboard and mouse; and audio peripherals, such as speakers and/or a microphone, up to 820 ft form the host computer.
Open Source for Open Systems – Follow up to ConnectivityWeek Anno Scholten, Novus Edge
I would like to start a community called OpenLynx where I would like to bring these and several other open source initiatives together to discuss how we can all collaborate on a common goal for our industry.
ConnectivityWeek 2008
Peter Kelly-Detwiler Senior Vice President, Energy Technology Services, Constellation NewEnergy & Leighton Wolffe Vice President, Alliances and Strategy for Constellation NewEnergy
ConnectivityWeek was very significant as it incorporated seven different industry events under one roof for the first time, including DR-Expo.
What is OPC and how will it play a key in the future of Building Automation?
Tom Burke, President, OPC Foundation & Sean Leonard, VP Products, MatrikonOPC
OPC is a communication standard for the transfer of process data to the decision makers in real-time.
Openness and the Energy Connection
Mark Hunter, Founder, Integration Systems Ltd Corporation (ISL Corp.)
Our mission is to lower the barriers to so called sophisticated building control systems
for upgrading to 'Smart or Intelligent' Buildings.
Why is security an important issue in smart metering?
Jim Alfred, Director Product Management for Certicom Corporation
Moving from automated meter reading to advance metering infrastructure, smart meters and Home Area Networks of smart energy devices create new security challenges for metering companies and consumers alike.
Convergence in Action
Tom Shircliff, Rob Murchison, IntelligentBuildings®
Take action with convergence and intelligent buildings strategies, use technology for the right reasons and deal with the real roadblocks.
Convergence Needs to Make Sense
John Greenwell, President CEPORT, LLC
We take a holistic view of the building, this means understanding the purpose of the building, how people utilize the building, what business processes are in use and how the mechanical systems were designed.
Smart Grid Legislation and ConnectivityWeek Energize GridWise Architecture Council
Steve Widergren, Administrator GridWise Architecture Council
Smart grid activities continue to build steam as we apply automation to enhance electric system operational efficiency and reliability, while better enabling the integration of environmentally sensitive approaches to energy use and production.
Innovative Solutions to Address the Nation's Energy
Rodney (Rod) M. Boucher, CEO of Microfield Group, Inc.
The advances in next generation demand response we are seeing today are only the beginning. As more technologies such as smart meters, economic distributed solar power, advanced storage, and enhanced software platforms enter the market, the opportunities for demand response and other market driven opportunities will increase dramatically.
The Virtual Energy Forum
Robert Rosenbloom, CEO PlatformQ, LLC
A unique online-only event on energy and sustainability June 10 & 11 on the Web.
Video Surveillance Continues to Grow—But Are We Letting the Bad Guys Get Away?
Paul Bodell, Officer, Vice President, Sales & Marketing, IQinVision
Security veteran weighs in on getting better results from all that video surveillance equipment that's not doing the job
Realcomm Goes Global
Jim Young, Founder & Producer, Realcomm
We now search for good ideas, emerging technologies, innovative companies, best practice case-studies and industry thought-leaders, from around the world and not just in the United States. The world is changing very quickly and we have to watch the globe if we are truly going to keep paces with the advancements in our industry.
CABA Intelligent Buildings Leadership Forum
Jeff Seewald, PE, Intelligent Building Systems Engineer
From the Conference Room to the Boiler Room, and Beyond
The Focus at Automated Logic
Lauren Kolb, Executive Vice President, Automated Logic Corporation
The latest strategic focus at Automated Logic involves building company-owned, customer-focused branches in select markets that enable us to continue our goal of bringing leadership, innovation and simplicity to the complexities of building controls.
MEP Jobs
Jeff Dickey-Chasins is VP Marketing, MEP Jobs
MEP Jobs is the leading supplier of jobs and skilled industry talent for the mechanical, electrical, and plumbing industries.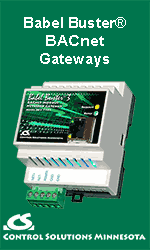 Green Intelligent Buildings Conference
April 2-3, 2008 Hyatt Regency Baltimore
Engineered Systems Magazine
The Energy Imperative
Gregg Dixon, Senior VP of Sales and Business Development, EnerNOC
Energy management is more than just good for the environment and local communities – it's primarily good for the bottom line.
Industry Certification
Jim Sinopoli, Principal, Sinopoli and Associates
There is definitely a need for manufacturer-independent certification to legitimize and provide credibility to the industry.
The Virtual Building Operations Center
George B. Huettel, PE, President, Cyrus Technologies, Inc.
A VBOC approach towards building controls is not only more user friendly for the average tenant or consumer of information, but it is kept up and running by the outsourced supplier.
Vote Buildy in 2008
Frank Capuano, President, Strata Resource Inc
The Award for an Industry of Innovation and Intelligent Connections
The Interviewer gets Interviewed
In a twist of roles this month the interviewer gets interviewed By George Thomas, President of Contemporary Controls. for their newsletter The Extension.
What is Performance Based Building Design & Operations?
Thomas Hartman, P.E. The Hartman Company
That is why this position paper is a developing project that is intended to be fueled by the good ideas and concerns of all interested readers and reviewers. I hope all the automatedbuildings.com readers will join the process. We ask that all interested in this issue submit comments on the paper – and future versions as they are developed.
The 2008 Niagara Summit
Marc Petock, Director, Global Marketing & Communications, Tridium, Inc.
The 2008 Niagara Summit is an open exchange conference that focuses on interoperability, integration and connecting diverse systems and smart devices.
BuilConn Santa Clara - "Empowering the Energy Revolution"
Anto Budiardjo, President & CEO, Clasma Events Inc.
The challenges I hear now are: how to make this growth happen, how to improve business, reduce risk, find resources, and generally, how to deliver solutions to building owners.
CABA and Eaton Corporation
Ron Zimmer, President CABA
CABA will be coordinating with Eaton Corporation at a two-day charrette, which will allow approximately 40 people to gather in March.
The In–Building Wireless Alliance
Dr. Anand K. Iyer, President In-Building Wireless Alliance
The IBWA formed informally in 2004 from a few in-building wireless product and service providers and commercial real estate owners. We felt that there was an inherent value in the implementation of in-building wireless and we decided to set out to quantify it.
What is OPC?
Randy Kondor, Vice President of Education, OPC Foundation
OPC is a communication standard that enables controllers and PCs to communicate with each other to exchange automation data.
Wireless Valve Actuators?
Alex Leneveu, Director of Operations, Spartan Peripheral Devices
The market is missing the end devices and we wanted to be the first to introduce this wireless valve actuator.
Controls Vendor Free
Edmund B. Richards, President and CEO, Richards-Zeta
Building owners and facility managers now have the ability to select building systems, components, smart equipment, and applications and services by a "best of breed" approach.
Converting Engineered Services into a Deliverable Product
Nathan F. Rothman , President, Optimum Energy, LLC
In the pursuit of clean technologies for industry I came across Tom Hartman and his work and immediately saw an opportunity. The concept was obvious to me. Take what was an engineered service and convert it to a deliverable product.
Innovation Award Winner AHR 2008
Tom Checksfield, General Manager, Tek-Air Systems, Inc
The AccuValve is an air flow control valve used in labs and critical environments for accurate air flow measurement and control.
Intelligent Sustainable Agreements
Jeff Seewald, PE, Intelligent Building Systems Engineer, Paul Ehrlich, PE, President Building Intelligence Group LLC
There are many areas within the LEED Green Building Rating System to which Intelligent Building practices and technologies may be applied.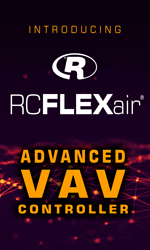 A North American Trend?
Todd Cowles, Americas Sales Manager, Trend Control Systems
Trend grew up in the UK. They're the dominant player in the controls industry in that country by far, and have been for many years. They are well established in Europe and the Middle East, and the Americas are a huge growth target at the moment.
Russia is Open to Open Protocols
Andrey Golovin, Executive Director BIG-RU (BACnet Interest Group Russia)
Like everywhere in the world open protocols are dominating in Russia.
New Marketing Focus Recommended
Ron Caffrey, Partner BCS Partners
With all the attention to energy conservation, air quality, occupant productivity and green buildings, why do you feel the market won't grow at a faster rate?
More 2008 Events
Anto Budiardjo, President & CEO, Clasma Events Inc.
A great deal of what's been talked about related to the future of buildings will start to unfold in 2008.
Buildings 2 Smart Grid Summit
Anto Budiardjo is President & CEO of Clasma Events Inc.
January 21, 2008, New York
The difference between GridWise and Demand Response?
Jack" Mc Gowan, CEM Energy Control Inc., GridWise Architecture Council Chairman
I like to think of Demand Response as the first business model that is getting traction in the larger world of GridWise. GridWise is about interoperability on a broad scale including the full spectrum of electricity infrastructure and technology from generation through end use of
DR-Expo
David Katz, BA, MBA, Sustainable Resources Management Consultant, and Project Manager for the Building Intelligence Quotient Consortium
The fact that the North American GRID system operators have finally created DR programs that are funded to the same degree as new generation capacity and are accepted by the reliability councils is a positive step in the right direction.
The NewEnergy Alliance
Leighton Wolffe, Principal, Wolffe Technology Consultants
The NewEnergy Alliance is a group committed to driving innovation in the building automation industry that will create smarter, more energy responsive buildings. The NewEnergy Alliance has been formed in response to a growing commitment to sustainability and to reducing the carbon footprint of the established building environment.
Lynxspring University
Terry Swope, President & Sean Jones, Training Manager, Lynxspring, Inc.
Unique training programs targeted to the building automation, energy services, power/utility, and industrial sectors.
BAS and EGB and the State of the Industry
Thomas Hartman, P.E. The Hartman Company
It's clear that in the last year our clients and society in general have moved much further in their expectations for sustainable buildings than this industry has moved in our ability to effectively implement them.
New Products from Viconics Inc./BETA Partner Program
Trevor S Palmer, Marketing Manager, Viconics Inc.
Essentially we have enhanced the VT7000 series communicating thermostats with new features and applications.
CABA Intelligent Buildings Taskforce
Taskforce Members
The task force consists of board members, IBRM sponsors, and selected consultants.
BACnet International Conference and Expo
BACnet International
This year's conference still features our successful exhibition with industry companies, as well as expanded content to include information on BACnet (ASHRAE standard 135-2004) – a Data Communication Protocol for Building Automation and Control Networks, cutting-edge work for open systems and next generation lighting, as well as the latest in intelligent buildings.
The 4th Building Automation Conference
ES Magazine
will join forces with BACnet International to provide the latest information you need on Building Automation and Sustainability!
2007 - Looking Back and Ahead
Anto Budiardjo, President & CEO of Clasma Events Inc.
For integrators and contractors, Demand Response or DR means immediate business returns and an opportunity to leverage DR to establish a better value proposition to their customers. For owners, DR will provide a way to reduce energy costs by tapping into the incentives the utilities are providing right now.
Drop-in Networking Solutions
Chris Collis, Sr. Product Marketing Manager, Digi International
Digi launches Drop-in Networking solutions to help organizations easily automate their facilities.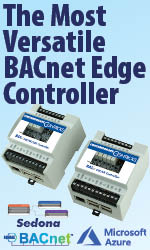 RF Interference Problems
Mark Walters, Chairman, Z-Wave Alliance
In short, there can be RF interference in any band. Some bands are more crowded than others, and some applications are more susceptible than others.
Grid Interop: Closing the "Distance to Integrate"
Steve Widergren, Administrator, GridWise Architecture Council
If you think of the effort to make automation systems interact as a "distance to integrate," then the objective of the Grid Interop meeting is to engage business leaders and integration technologists across the electric system community to develop actionable steps that close or reduce the distance to integrate.
ConnectivityWeek / BuilConn Chicago Report - Anto Budiardjo
For practitioners participating this space, a great deal was uncovered in how Building-IT convergence is starting to play out; delivering real value to owners and tangible opportunities for the industry.
GridWise Applied - Jack Mc Gowan
The Objective and criteria for the award is to highlight real-world application/implementation of GridWise Architecture Council (GridWise AC) interoperability principles in products, services and projects.
BuilConn 2007 - Denis Du Bois
The conference was an interactive environment where attendees helped shape big ideas, such as Buildings 2.0 and GridWise.
oBIX, Building 2.0 from Toby's Blog - Toby Considine
The National Building Information Modeling Standard (NBIMS) and the oBIX committee have met to explore relationships between the standards, focusing on whether Energy Models developed directly against NBIMS models can be compared to live data from control systems read by oBIX to produce live models (or instantaneous commissioning)".
Buildy 2007 - Frank Capuano
2007 Buildy Awards Honor Convergence and Integration Experts at Premier Event for Networked Buildings
BuilConn 2007 - Brooke Richards
BuilConn continues to provide a forum for industry players to discuss and endorse new technologies and solutions which promote the converged network.

DC to Chicago, the road to Buildings 2.0
Anto Budiardjo, President & CEO of Clasma Events Inc.
The Buildings 2.0 initiative promotes green initiatives and sustainable designs as well as the use of Information Technology to further the vision.
GridWise™ Architecture Council Framework for Interoperability
Steve Widergren, Administrator, GridWise Architecture Council
The framework is more abstract than an architecture or a design, and it certainly isn't a solution you can implement.
BIQ
Ron Zimmer, President & CEO, CABA
Building Intelligence Quotient is an assessment and rating tool and a design guidance tool.
NECA-IBEW at BuilConn
Marty Riesberg, NJATC & Joe Salimando of www.eleblog.com
The NJATC is taking an active role in the upcoming BuilConn because there seems to be a general feeling in the building automation industry that there is a "lack of training" in the field.
Richards-Zeta (RZ) Partner's Realizing the Value of Normalized Building Systems Data
Edmund B. Richards, President and CEO, Richards-Zeta
This eliminates the need for multiple host workstations for each building system and most importantly now allows the leveraging of the IP network and all the application, services and client views that are available worldwide.
Smart Customers, Smart Buildings
Peter Kelly-Detwiler, Senior Director of Energy Technology Services, Constellation NewEnergy and Leighton Wolffe, Principal, Wolffe Technology Consultants
A smart customer with a smart building will know what prices may be at certain hours and what technology exists in his building to take advantage of this knowledge.
GridWise Alliance
Steve Hauser, Executive Director GridWise Alliance and Vice President of Strategy for GridPoint
We believe, for example, that electrical "loads" (e.g., equipment and appliances) must actively participate in the day-to-day and even minute-to-minute) operation of the electric grid in the future.
Formation of a perfect storm
Anto Budiardjo, President & CEO of Clasma Events Inc.
The world of convergence in 2007
Airbee Wireless
Raj Sundaresan – Director and CEO, Airbee Wireless
Airbee Wireless is a leading end-to-end provider of intelligent embedded software solutions for low-power RF mesh networking.
New LonTalk over IP router
Dr. Samuel Smith, President of Adept Systems
It's not just the least expensive but also the smallest (only uses 35 mm of Din rail) LON over IP router on the market.
ENFORMA® Building Diagnostics™ Software
Vernon A. Smith, PE, Architectural Energy Corporation
Automated Performance Assessment for Central Plan HVAC Systems
Integration to legacy Facility Management Systems
Keith E. Gipson, CTO, Impact Facility Solutions
In most customer's portfolios of buildings, 70-90% of the systems are more than six years old (Y2K upgrade) with some up to fifteen years old...or more!
Buildy is Back in 2007
Frank Capuano, Strata Resource Inc
The Industry Award in a Time of Innovation and Convergence
Market Conditions Drive Grid Integration
Bruce McLeish, Senior Vice President of Products and Pricing, Constellation NewEnergy
Leighton Wolffe, Principal, Wolffe Technology Consultants
Constellation Energy has chosen to be a Platinum Sponsor at GridWeek in order to use this forum to help advance our customer choice agenda and the common goals of renewable energy, new energy technologies, and distributed resources.
The State of Sustainability
Thomas Hartman, P.E. The Hartman Company
All of us need to ready ourselves to participate in projects wherein we can assure that sustainable principles are really applied so that energy use and resource depletion are truly reduced by orders of magnitudes.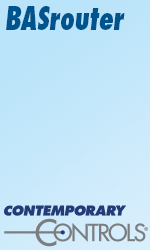 Vykon Security
Marc Petock, Director of Marketing, Tridium, Inc.
It is the first security system to be built entirely on the NiagaraAX® Framework and can connect seamlessly to any building automation system.
Energy Manager
Mike Taylor, Vice President of Americas Marketing Honeywell Building Solutions
Energy Manager is an advanced energy management and information system that integrates with building systems.
Green Buildings
Barry Haaser, Senior Director of the LonWorks Infrastructure Business at Echelon Corporation
– beyond materials and into energy
Device Networking
Brian Tutor, Product Manager, Lantronix
Device Networking is the ability to quickly and securely connect virtually any type of equipment to the network or Internet via Ethernet or 802.11 wireless.
New Standard in Wireless Sensors for the Building Automation Market
William LaPointe - President and CEO, Spinwave Systems, Inc.
Wireless sensors and networking have the potential to transform the building automation market due to lower installation costs and flexibility that will support a range of applications that were not feasible or possible with a conventional wired system.
GridWeek Takes Shape
Anto Budiardjo, President & CEO, Clasma Events Inc.
To be discussed at GridWeek will be hot topics such as demand response, real time pricing, alternative energy and distributed generation. Many of the solutions to the shortfall in electricity will come down to reducing demand especially at peak load times, and much of this will happen in buildings through building automation.
Sixteen Isn't So Sweet
Ron Poskevich, General Manager, Lumisys
Until recently, integrated lighting control was specified in Division 16 because of tradition; not because it was efficient or effective. The result of this out of date specification method make integrated lighting control needlessly more expensive and troublesome to construct.
BuilConn Middle East
Anto Budiardjo, President & CEO, Clasma Events Inc.
The focus of BuilConn ME is on communicating to owners and developers how they should be looking at smart buildings and how they should be thinking on designing and procuring the systems that make their buildings intelligent.
oBIX is now an OASIS Committee Specification
Paul Ehrlich PE, President, Building Intelligence Group
Toby Considine – Technology Officer, Facility Services, University of North Carolina
Being approved as an OASIS committee standard means that oBIX has had a successful public review and that the committee has voted for approval.
The Integrator's View - The Four Points Project
Craig Arnott, NSW Controls Team Leader, Airmaster Australia Pty. Ltd.
I would have to say there were no real obstacles, however the challenge was to install new controls in 630 hotel rooms, 18 function rooms/areas, 42 office and public area air conditioning units, plus the chiller and boiler plants - in a 'live' building that consistently has hotel occupancy figures over 90%.
Smart Buildings
Jim Sinopoli, Principal, Sinopoli and Associates, and author of the book "Smart Buildings"
Smart buildings offer facility managers a much greater set of tools to save money, energy and personnel.
BuilConn Singapore
Anto Budiardjo, President & CEO, Clasma Events Inc.
As with the first events in the US and Europe, this Singapore event will focus on gathering the players and thought leaders in the new world of convergence.
Cisco Connected Real Estate practice in Asia Pacific Region
Aik Peng Tan, Senior Manager, Cisco Integrated Solutions Group
After the success of the BuilConn events in US and Europe, Cisco was excited to learn that the event was coming to Asia.
Smart, High-Performance Buildings
Michael Brambley, Staff Scientist in Energy Technology Development, Pacific Northwest National Laboratory (PNNL)
When I use the term smart buildings, I define it as building systems that collect data, process it in the traditional sense of performing numerical analyses, then interpreting the results of those analyses to reach conclusions about the status of the building or the system, and finally automatically implementing appropriate actions in response.
Sky High: Rising Energy Costs and the Growing Demand for High Performance Buildings
Denis Du Bois, MIT Enterprise Forum
MIT Enterprise Forum event on November 8 will be about new technologies and real-world energy strategies for commercial buildings.
ConnectivityWeek Amsterdam & Singapore
Anto Budiardjo, President & CEO, Clasma Events Inc.
ConnectivityWeek is what we call the week of activities surrounding BuilConn.
BuilConn Track "Selling Connected Buildings"
Gary Bark, Managing Director, CONVERGED Building Solutions Ltd
It is our customers that that will change the industry, we need the technologists to drive the boundaries and we need end users to be convinced of the business case and the value proposition it will bring to their organization.
On the road with GridWise
Jack Mc Gowan, GridWise Council Member
Everyone seems to want to know what GridWise is about and how it will affect their world.
Cisco in Amsterdam
Rick Huijbregts, Director for Tourism, Real Estate and Construction, Cisco
BuilConn has been a great venue for us to share our vision and our go-to-market strategies; but also proved to be a great venue where we were able to learn about the dynamics of the building technologies world.
ZigBee Comes to Rescue of Building Insurance Industry
Vasiliy Suvorov, CEO, MeshNetics, Mark Woolridge, Sales Director, BOX telematics
Standards-based solutions provide the security of having interoperable components available from different vendors. ZigBee now is the only open standard developed specifically for the short-range wireless monitoring.
Automated Machine Diagnostics
Brian Thompson, Founder, Managing Director, SENSUS M.I.
This year we will project videos of the FDDI engine working on real machines and have a fan that visitors can control on the Internet with a 3D control.
Communicating Thermostat Website
Trevor S Palmer, Marketing Manager Viconics Inc.
We have compiled a large shopping list of items on what a controls integrator would need to use our thermostats with system X or Y.
ZigBee for Eco-Friendly Buildings
Robert LeFort, CEO Ember
Embedding wireless ZigBee sensors and controls in building automation networks has huge potential for enabling cleaner, safer, greener buildings through reduced energy consumption, more efficient building utilization, better security, etc.
RZ System Integrator's realizing Cisco Connected Real Estate (CCRE) Opportunities
Edmund B. Richards, President and CEO, Richards-Zeta
Our SI's are joining forces with the Cisco Account Managers, who have learned about RZ through the CCRE Training Programs and summits held worldwide as well as from RZ's Cisco Partner Solution Profile.
LonMark IP-852
Hans-Jörg Schweinzer (LOYTEC), Serge LeMen (Newron System), Harald Hasenclever (SVEA) and Gert-Ulrich Vack (SysMik)
The IP-852 channel is a standard in Europe (EN 14908-4) and the US (EIA/CEA-852).
The future at Tridium
Steve Fey, President, Tridium
Looking ahead, we will continue to invest in both R&D and marketing to both meet the needs of our existing customers and to more rapidly expand into industrial automation and M2M applications.
Fuzzy Logic
Anwer Bashi, Senior Research Engineer, Computrols, Inc.
Fuzzy logic is a proven AI technology for mapping human knowledge into computers and creating sophisticated control strategies using human-understandable logic. As building automation technology gets more complex and interconnected, and as more is expected from building engineers, artificial intelligence will have to play a greater role in building automation systems.
Life-Cycle Costing
Thomas M. (Thom) Keel
Life-cycle costing has become de rigueur for anyone embracing sustainability.
Singapore 2006
Anto Budiardjo, President & CEO Clasma Events Inc.
It has been said many times before that Asia, and especially Singapore is leading the charge with Intelligent Buildings.
Intelligent Buildings
Paul Ehrlich, President, Building Intelligence Group
We have seen strong progress toward delivery of Intelligent Buildings. The technologies have become more economical, the integrators more sophisticated, but most importantly owners are starting to demand it.
Wireless Device Networking Market
John Morris, Vice President - Americas, Jennic, Ltd.
There are markets that ZigBee talks about, like home and building controls, industrial automation and the like, but watch out for health care devices, office equipment, AMR, and some consumer products you simply won't believe.
What is the Mediator™ platform?
David Leimbrock, Director of Engineering, Richards-Zeta
The Mediator™ platform provides an integration framework, known as the Multi-Protocol Exchange (MPX™), which allows for the convergence of multiple disparate building systems onto an IP network.
BuilConn Next Steps – Going Global
Anto Budiardjo, President & CEO Clasma Events Inc.
ConnectivityWeek is our new umbrella brand to "house" BuilConn, M2M, GridWise and Wi-tivity. It's a brand we will use around the world to gather subjects related to connectivity of devices and systems, such as building controls and automation.
Building Automation 2006
Robert Beverly, Editor Engineered Systems Magazine
We felt that there was a need for a conference that was delivered regionally, summarized the issues and was focused on owners and consultants.
Digital Signage Systems
Jeffrey Soong, CEO 1-2-1VIEW Corporation
Digital signage has the potential to transform a building into a modern and highly attractive venue with substantial revenue potential.
Pacific Northwest GridWise™ Testbed Demonstration
Don Hammerstrom, Ph.D., Project Manager, Pacific Northwest National Laboratory
I believe the word "testbed" reflects our hope for an enduring field demonstration site where progressive utilities and the lab can test various emerging innovations, equipment, and tools. Our present "testbed" extends over four cities and multiple regulatory entities in Washington and Oregon and involves several utilities.
Tendril Bridge for Building Automation
Tim Enwall, CEO, Tendril
Allows Niagara users to use our system software to quickly build wireless networks and manage them in the same context they manage their wired devices. It's the first and only product that bridges the gap between multiple new wireless systems and existing control systems.
FlexiPanel partners with Microchip Technology
Richard G Hoptroff, Managing Director, FlexiPanel Ltd
Partnership to reduce the cost of automating buildings with ZigBee.
What is the BiQ?
Kirk McElwain is representing the BiQ Consortium
BiQ stands for Building Intelligence Quotient.
GridWise™ Expo Co-Located with BuilConn®
Jack Mc Gowan, President of Energy Control Inc
BuilConn participants will learn how the Intelligent Building has morphed into the Intelligent Enterprise and is on the way to the World Wide Grid. GridWise was a topic at BuilConn last year, but it is a strong force this year. Dramatic events and price spikes in the energy world combined with a continuing emphasis on interoperability, and a national focus on business developments in the "Energy Space" make this a must participate event.
M2M@BuilConn
Glen Allmendinger, President & CEO Harbor Research, Inc.
A simple way to look at this in terms of a business model and economic returns is to ask whether my device is going to be part of an ecosystem at all, who will be in the value chain and how will they organize around my asset or vice versa?
Why Palm Springs is Important
Anto Budiardjo, President & CEO Clasma Events Inc.
Today we're standing at a very significant watershed of change; this is not only my prediction but represents the billion dollar actions of companies from major traditional players to new IT entrants. This is also being driven by the demands of owners, now inquisitive (and willing to spend money) about how IT can better their buildings.
LONMARK at BuilConn
Earl Gray, Chairman, LONMARK Americas Board of Directors
LONMARK members — including manufacturers, distributors, engineers, system integrators, facility managers and end-users — will learn how to find new business, make new partnerships and leverage membership investment.
What's Relational Control?
Thomas Hartman, P.E. The Hartman Company

What can you tell us about this control technology and why it deserves a special name.
The ZigBee Alliance
Bob Heile, Chairman ZigBee Alliance
The ZigBee Alliance is a global ecosystem of companies creating wireless solutions for use in home, commercial and industrial applications.
Graphics hardware for mission-critical areas like central monitoring and building automation
Serge Bohdjalian, Senior Marketing Representative, Matrox Graphics Inc.
Various studies report productivity gains of 10 to 50% from using multiple displays. Productivity is improved by reducing the amount of time spent moving information that doesn't otherwise fit on screen.
2006 Niagara Summit
Marc Petock, Director of Marketing Tridium
The 2006 Niagara Summit is all about practical ideas, expanding knowledge and exchanging information that members of the Niagara Community can use today. This year's theme is Connecting Minds and Machines.
Understanding the Connectivity Law
Anto Budiardjo, President & CEO Clasma Events Inc.
Anto's Connectivity Law: "The value of a piece of information is proportional to the number of uses that piece of information is connected to."
Sensicast Gives Automated Buildings "The Wireless Advantage"
Gary Ambrosino, CEO, Sensicast Systems, Inc
Sensicast's wireless sensor systems operate in buildings across North America and Europe providing robust and reliable monitoring of temperature, process, and energy as well as information for predictive maintenance.
Making Success a Standard: A New Approach
Al De Wachter, President, Independent Control Specialists Inc.
While industry complexity grows and technologies remain forever in flux, the tasks of estimating, design and submittal can finally be rationalized and standardized.
Web Services Track at BuilConn
Tim Huneycutt, VP Engineering, Gridlogix Inc
We will have speakers from the many areas where Web Services is being used, ranging from the oBIX and ASHRAE initiatives to applications available from Echelon, Gridlogix and others.
Realcomm NextGen Asia Tour
Jim Young, Founder & Producer, Realcomm
These projects assume that technology will continue to change our lives and they are incorporating this vision into these Real Estate projects.
IT-Convergence – Have we crossed the chasm?
Allan McHale, Director, i&i Ltd
Not quite; for the last three years techies and visionaries have taken the plunge and have invested in IT-Convergence solutions, but the pragmatists still have to be convinced of the business case.
IBB Back at BuilConn 2006!
Leighton Wolffe
The IBB seems to have taken on a life of its own with people interested in joining us on stage.
Next Wave of Convergence: BAS along with Voice, Video & Data
David W Clute, Customer Solution Manager, Advisory Services - Cisco Systems
If the design of the converged network occurs early enough in the building design and construction life-cycle, there are actually capital expense savings.
Honeywell Acquires Tridium
Mike Taylor, Vice President of Marketing, Honeywell Building Solutions
Honeywell invested because we believe in Tridium's technology and its people.
(From our January issue read) - The recent acquisition of Tridium by Honeywell
John Petze, President & CEO and Marc Petock, Director of Marketing Tridium
Our customers should see a renewed commitment and investment along with the same great technology and support.
Buildy is Back in 2006
Frank Capuano, President of Strata Resource Inc., Manager of the Buildy Awards Program and Editor of the BuilConn Update for Clasma Inc.
The Industry Award in a Time of Innovation and Convergence
Ember and STMicroelectronics partnership boosts the ZigBee market
Robert M. Metcalfe, Chairman, Ember Corp.
Our mission is to network embedded micro-controllers with standards-based radio semiconductors and protocol software.
The New Face of BACnet
Ben H. Dorsey III, VP of Communications KMC Controls, Inc and newly-elected Marketing Committee Chair BACnet International
We will be a resource to the greater body of BACnet users, product providers, service providers, and building professionals.
AHR and the Road to Palm Springs
Anto Budiardjo, President & CEO, Clasma Events Inc.
It was a perfect start of 2006, a year that will be a critical year for convergence. Cisco's participation will make BuilConn Palm Springs a must-attend event for vendors, integrators, consultants and owners.
AHR "Innovation Award" Winner - Kiyon
John Edler, VP, Kiyon Inc.
Three factors that differentiate Kiyon are standards compatibility, ease of use, and state of the art wireless network technology.
Who is Lynxspring?
Terry D. Swope, President, Lynxspring, Inc.
We have created a solution that is scalable -- from a unit controller to a Web-enabled supervisory level manager.
The CrossTalk Platform
Donna Lee Hammond, Manager of Support Services/Account Representative, CW Industries & The CrossTalk Platform
The platform allows for the movement of data between dissimilar systems such as HVAC, facility management systems, database information, lighting, security/surveillance, etc.
The recent acquisition of Tridium by Honeywell
John Petze, President & CEO and Marc Petock, Director of Marketing Tridium
Our customers should see a renewed commitment and investment along with the same great technology and support.
What's new for 2006 for EBTRON?
Dave Dougan, President, EBTRON, Inc.
CENSus is a patent-pending new technology that uses non-PIR thermal principles to physically count and track human entrants and exits from a space.
Loytec 2006
Al Mouton, President of Loytec Americas, Inc
The LISA chip has features that support an Ethernet port, two LonWorks (EIA-709.1) ports and one BACnet port.
Comments on Amsterdam
Anto Budiardjo, President & CEO, Clasma Events Inc.
Between HP and Cisco's significant presence there, the release of the convergence study by i&i ProPlan, our partnership with ZigBee and OASIS and the many presentations and discussions on the subject, BuilConn Europe 2005 could be regarded as the turning point and uptake of Building-IT Convergence.
Pyxos™ Embedded Control Networks - Thinking Inside the Box™
Steve Nguyen, Director, Corporate Marketing, Echelon Corporation
The Pyxos platform is the world's first platform for embedded control networks – networks inside of machines.
Tridium Announces the JACE-2®
Marc Petock, Director of Marketing, Tridium, Inc.
Provides major enhancements in modularity, scalability, flexibility, and functionality
Building Intelligence Tour – Who, What and Why
Paul Ehrlich, Founder and President of Building Intelligence Group
Andy Wilcox, Marketing Manager for Trane Global Control Systems
The Building Intelligence Tour is a series of educational seminars that help building owners, consulting engineers, integrators and suppliers understand the benefits, technology and solutions involved in Intelligent Buildings.
Building Intelligence and Infrastructure for Connected Real Estate™
with CPRZ Team, Doug Smith of Richards-Zeta, Jeff Paliga of Panduit, Dave Clute of Cisco
Richards-Zeta's OMEGA® building intelligence platform, Panduit's Network Cabling Infrastructure solutions and Cisco's VoIP telephony, data and network storage solutions come together today, to better manage the buildings of tomorrow.
CoroWare Test Labs
Lloyd Spencer, CoroWare, Inc. and CoroWare Test Labs
We want to accelerate the emergence of a standards-based robotics components market so developers can bring new robotics solutions to market faster using existing, proven, interoperable components.
GridWise is a DOE initiative
Rik Drummond, Chair GridWise Architecture Council
GridWise is a DOE initiative to bring the North America electric grid into the 21st century.
A Guide to the Automation Body of Knowledge
Vernon Trevathan, P.E., PMP
The intent is to bring together in one place information on the full range of technologies in automation so that those working in the field and also those wanting to understand it better can get a good grasp on the technology.
Network Configuration Manager (NCM)
Deepak Wanner, Precidia Technologies
A network configuration manager (NCM) is a tool that can help network and facility managers better monitor and control the devices on their network.
BuilConn Europe 2005 Update
Anto Budiardjo, Clasma Events Inc.
....IP-enabled gateways that talk XML and Web services, to IP-centric products such as servers, hosted services, BACnet Web Services, oBIX, to a great deal of discussion on IP-based standards.
What does the Building Intelligence Group offer to Systems Integrators?
Leighton Wolffe, The Building Intelligence Group
The intent is to help elevate the professionalism and caliber of the System Integrator staff.
Wireless Sensing Solutions (2nd Annual Event)
Tim Scannell, Conference Director of Wireless Sensing Solutions
This year's event will explore actual deployments and solutions as well as include information on present and evolving technology.
P + XML + Wireless = Amsterdam
Anto Budiardjo, President of Clasma, Inc.
.....it is clear that IP-based technologies (XML, Web services, etc.) will dominate upper levels of building systems architecture.
BACnet Conference & Expo / Nashville Oct 23-25, 2005
Jon Williamson, BACnet Conference & Expo, Chairman
– More freedom than Ever
What is The Equal Marginal Performance Principle?
Tom Hartman, Principal, The Hartman Company
The Equal Marginal Performance Principle is an entirely new way of looking at systems that are composed of multiple power-modulating components such as fans, chillers, and pumps.
GridWise™ ...input is needed
Jack Mc Gowan, President of Energy Control Inc
I am really trying to connect with the European energy community to identify some speakers that can see the long term benefits of integration and interoperability as tools to improve electricity reliability, but also to save money.
BuilConn: Next Stop Amsterdam
Anto Budiardjo, President of Clasma, Inc.
"In Amsterdam, wireless will be the strongest single subject covered"
Connectivity of Systems
John Petze, President & CEO, Tridium, Inc.
We believe that any real solution to interoperability has to embrace existing protocols and devices as well as the growing number of standards out there. The new standards are great as a path forward, but you need to provide owners with existing systems with a way to get on that path.
The Business Impact of Using Data to Drive Facility Operations
Bill Gnerre, CEO & Cofounder, Interval Data Systems, Inc.
It affects building and plant operations, design and construction engineering, utility billing, proactive maintenance, budgeting… pretty much everything under the facilities and utilities umbrellas.
Building Automation Solutions through Distribution
Jim Hayman, Director of Business Development, Controls Group North America
At CGNA, we see two-step distribution as the preferred channel for manufacturers of integration products to go to market.
Wireless Mesh Sensor Networking
Peter Stein, Vice President, Business Development and Marketing, Sensicast Systems
Wireless mesh sensor networks have been created to remove not only the costs of wires, but also the complexity associated with large volume wireless sensor deployments.
Wireless Mesh Networks
Frank Capuano, President, Strata Resource Inc, & Mark Pacelle, VP Marketing, Millennial Net Mesh networks can optimize or increase the visibility into dynamic systems, such as the environmental conditions inside a commercial building or the condition of machinery in a manufacturing plant, without the cost and administration of a wired network.
XML and the Buildings Market
Steve Nguyen, Director Corporate Marketing, Echelon Corporation We see the industry moving to a point where EVERY automation system, from HVAC to lighting to blind control will be accessible and controllable via an XML feed of some sort.
Buildy Vision Award – One Year Later
Paul Ehrlich, President, Building Intelligence Group In 2004 Paul Ehrlich was awarded the first ever Buildy Vision Award. This award was based on peer nominations and voted on by BuilConn attendees.
Richards-Zeta's OMEGA - Finalist for Buildy Product of the Year Award
Ed Richards, President & CEO, Richards-Zeta OMEGA is the first, and last, intelligent building solution you will need to manage the assets of one or multiple facilities in today's enterprise-wide business.
Tridium's Niagara Appliance - Finalist for Buildy Product of the Year Award
John Petze, President & CEO, Tridium, Inc. Niagara Appliance builds in multi-protocol support in a single solution. The factory ships one product no matter what type of system it will be integrated with.
Turning Data into Action in XML Symposium Keynote
Jay Althof, Vice President Global Control Systems Group, Trane Our industry must focus on XML not as a technology, but as a solution; giving insight on business system architecture implications that decision makers must understand.
Bringing Open Systems to Legacy BAS Environments
Steve Jones, Managing Partner, The S4 Group, Inc. by making the data previously locked inside the Metasys® system available to other BAS and IT systems via open interfaces.
Wireless Sensor Networking Brings New Opportunities to Energy Management
Mark A. Noyes, CEO & President, WebGen Systems & Andy May, President & CEO, Millennial Net One of the exciting characteristics of wireless sensor networking is that it really does open up possibilities for new products and services and creates flexibility in systems that have not traditionally been flexible.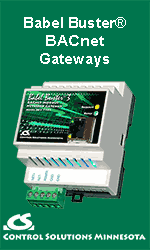 Industry leaders come together:
People@BuilConn
Anto Budiardjo, President of Clasma, Inc., We have a lot more subjects and a lot more people with deep understanding of these subjects.
Trends@BuilConn
Ron Zimmer, President & CEO, CABA The issues to be covered include changes in CSI MasterSpec, LEED, CLA initiatives, M2M Device Networking, and how the information technology industry works.
Development@BuilConn
Anno Scholten, CTO, Plexus Technology Inc The Development track at BuilConn is designed for development engineers and product designers that are interested in the latest technologies being applied to building automation systems: XML/Web Services and Wireless.
LonWorks@BuilConn
Barry Hasser, Executive Director of LonMark® International We will discuss the key trends driving open systems and provide key perspectives on how to make open systems a common element of your business, whether you are an end-user, contractor, specifier or supplier.
BACnet@BuilConn
Jim Lee, President & CEO, Cimetrics Inc. The track will include a number of key BACnet experts to talk about the status, plans and implementation of BACnet.
oBix@BuilConn
Toby Considine
It is an exciting time, with the pieces falling into place, and the role of oBIX becoming apparent to a larger audience. Now we have to focus on the stylistic issues of XML, of making oBIX look like what the Enterprise is looking for, and we need the eyes of the entire controls industry to look on what we have, and to submit suggestions as to how to make it better.
Niagara@BuilConn
John Petze, President & CEO, Tridium, Inc.


A session that will help systems integrators, consulting engineers and facility owners and managers understand Niagara.
Enterprise@BuilConn
Paul Ehrlich, Building Intelligence Group
The concept of Enterprise Integration is that groups of buildings can now be centrally managed and also that we can connect Building Systems to Business Systems.
Wireless@BuilConn
Anto Budiardjo, President of Clasma, Inc.,
Wireless should be the most efficient way to connect devices in buildings.
OpenSystems@BuilConn
Leighton Wolffe
What are the benefits and business value of being able to integrate an 'open' building automation system onto a standard IT platform and into the business management systems in place at virtually every Fortune 1000 company today?
FM@Builconn
John Huston P.E. TENG & Associates, Inc./TENG Solutions
The FM@BuilConn track enables attendees to learn from those who have already experienced success applying technology to facility management.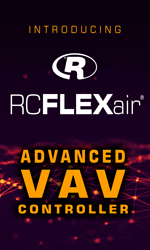 Owners@BuilConn
Jim Young, Founder & Producer, Realcomm
The technology community needs to spend the first hour of every new relationship listening to what the client does and what are their business drivers, their problems that maybe technology can solve.
M2M@BuilConn
Glen Allmendinger, President of Harbor Research, Inc.
The move to M2M is happening, and the pace of adoption is accelerating. It is not only possible, it is here.
Energy@BuilConn
Jack Mc Gowan, President of Energy Control Inc
BuilConn participants will learn how to position themselves for the opportunity to deliver technology that enables a more effective U.S. Electric System and integrates building consumption on a completely new level.
CaseStudies@BuilConn
Ken Sinclair, Owner /Editor of AutomatedBuildings.com
CaseStudies@BuilConn is all about peoples' success planning and implementing the new reality.
Buildy@BuilConn
Frank Capuano, President Strata Resource Inc.
The Industry Award Program in a Time of Innovation and Convergence
Blues@BuilConn - The "Interoperable Blues Band"
Leighton Wolffe
How did this work so well last year? It was the first time you all met, let alone played together - you guys didn't even rehearse.
The Zigbee Revolution
William Sandoval, Business Development Manager, Digital Systems, Philips Lighting Electronics/Advance Transformer Zigbee is a short range, low-power protocol specifically designed for small building devices such as thermostats, lighting controls, ballasts, environmental sensors, and medical devices.
Update on oBIX
Aaron Hansen, Senior Software Engineer, Tridium The future of building automation will be a new breed of applications that connect facilities with traditional business units such as human resources and accounting, for functions such as cost savings and performance management.
Building Open Systems Seminar
Barry Haaser, Executive Director of LonMark® International We expect the seminars to appeal to a number of industry professionals wrestling with open systems issues. The content is very rich and will be useful for architects, building and facility managers, consulting engineers, electrical and mechanical contractors, and system and network integrators.
2004 in Review
Jack Mc Gowan, President of Energy Control Inc It seems inevitable at the beginning of a year to look back and consider last year in review. What progress was made over the previous months? In that light I took some time to visit with Jack Mc Gowan recently to get his perspective on significant events in integration and interoperability.
Intelligent Building Ranking System Request for Proposal


Thomas J. Lohner, P.E.,

Vice President, TENG Solutions

The IB Ranking System will be an online tool intended to assist building owners/managers, the commercial real estate industry and other industry stakeholders assess the level of integrated systems within a building (i.e., develop a BIQ).
Review of 2004 and Preview of 2005
Anto Budiardjo, President of Clasma, Inc., December 2004 I think the stars are in alignment, building owners are truly starting to realize what is possible, the economy is steady, products are becoming available, and the distribution is primed.
CtrlSpecBuilder - Answers from the developers
Steve Tom, PE, PhD, Director of Technical Information, Automated Logic Corporation November 2004 In a little over a year we've had over 16,000 visits to the CtrlSpecBuilder web site. That may not sound like a lot compared to, say, Amazon.com, but CtrlSpecBuilder is a very specialized site. Even the most hard-core HVAC geeks don't spend their Saturday nights surfing the web to see if there's anything new on HVAC Controls.
Using Robotics in Building Management
Lloyd Spencer, President and CEO CoroWare, Inc. November 2004 Mobile service robots can monitor the efficiency of heating and cooling systems in real-time by roaming throughout a building, then reporting the results to maintenance personnel.
The ABC's of Digital Addressable Lighting Interface (DALI): An Update
Stuart Berjansky Senior Product Manager, Controllable Lighting, Advance Transformer Company November 2004 The introduction of DALI brings intelligence inside the ballast, transforming it to a "smart" device and ultimately allowing end users to set up virtually any lighting system configuration they desire. DALI's versatility makes it ideal for use with the most sophisticated Building Management Systems (BMS).
Frost & Sullivan Interview Anto Budiardjo
November 2004 In an interview conducted by Frost & Sullivan, Anto Budiardjo, Clasma President, shares his thoughts on leadership and what it takes to succeed in the rapidly progressing networked buildings industry.
Using ControlSpecBuilder
Greg McFarland, P.E., Mechanical Engineer, Davis Design October 2004 I use it on any project that needs more than just a standard programmable thermostat, though I do use it occasionally on those types of systems when the system might be networked in the future and I want the current system to be ready for the connection.
Using CtrlSpecBuilder
Scott Sinclair , P Eng, Owner, President, Sinclair Environmental Solutions October 2004 CtrlSpecBuilder is a great tool that allows an engineer to design a DDC system with the latest ASHRAE guidelines with BACnet Protocol.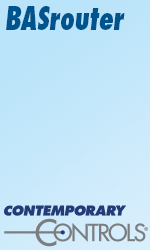 The Who, What, Where, and When of BuilSpec
Paul Ehrlich and Anto Budiardjo September 2004 The BuilSpec seminar series was created to provide technical owners and consulting engineers with an objective and clear understanding of the technologies, initiatives and trends that are reshaping the building systems playing field.
An Outlet for Affordable Building Control Parts
Jeff Reid, Owner Automation Parts Warehouse September 2004 We are a new start-up company providing an outlet for customers who have existing building control systems an avenue for affordable and reliable pre-owned parts.
Wireless Sensing Solutions Conference
Jennifer LaFond, Group Vice President, IDG World Expo September 2004 Unlike the other sensor or networking events out there, this event addresses the specific challenges and the specific opportunities that one will encounter when creating a wireless sensor network.
i&i limited and Intelligent Buildings 2004
Alan Kell MSc BSc, i&i limited September 2004 We've got a focussed exhibition of leading companies and organisations, and an extensive conference programme designed to address three key questions: (i) why are intelligent buildings needed? (ii) what systems and solutions are now available for intelligent buildings? (iii) How do we deliver and manage intelligent buildings?
CABA's Intelligent & Integrated Buildings Council
Thomas J. Lohner, P.E., Vice President, TENG Solutions August 2004 The IIBC was formed in 2002 as a direct result of the Technology Roadmap for Intelligent Buildings, a project funded by a number of Canadian government departments and managed by CABA.
myFacility Update
Keith Gipson, CTO, Impact Facility Solutions August 2004 By taking historical data collected from your HVAC, chiller and other systems and having a system that is not only capable of collecting, trending and graphing your data, but can also apply algorithms to determine how well your facility systems are actually operating is very powerful.
Automation products becoming commodities
Tracy Markie, President of Engenuity Systems, Inc August 2004 More open systems: This will be driven by lower installation costs due to better implementation and deployment tools and technologies, wider product availability, more standards, wider acceptance, and easier, even seamless integration of systems.
The technology inside the Lisa "BACnet on a chip"
Jim Lee, President & CEO, Cimetrics Inc. July 2004 The interest level for BACnet is growing and the industry is looking at ways of developing and using more BACnet products to implement more BACnet system solutions.
BuilSpec 2004 – Specifying in a time of convergence
Anto Budiardjo, President of Clasma, Inc. July 2004 The objective is to bring much needed education on the dynamics driving open systems, integration and IT convergence to consulting and specifying engineers.
DDC Online
Maria Corsi, Technical Director of the National Building Controls Information Program, Iowa Energy Center July 2004 DDC Online is a web-based resource that specifying engineers, commissioning providers, building owners, facility managers and others can draw upon to make informed decisions about building controls based on credible information.
Europe centric Advisory Board for BuilConn Europe
Madeleine Bath, Clasma July 2004 Being predominantly a European event, it was important for us to have key players in Europe; I believe you currently work mainly in North America which is why you may not know many of the names. In Europe these names are the thought leaders in integration of HVAC, Security and IT.
BuilConn Europe
Anto Budiardjo, President of Clasma, Inc. June 2004 BuilConn Europe is very much a Europe event; it's not just a transplant of an American event into Europe. The people driving this are European (from Clasma's London and Brussels office), the advisory board will be predominantly European and many of the speakers will be European.
The Niagara Appliance
Steve Fey, Vice President of Sales, Tridium, Inc. June 2004 The Niagara Appliance program is a solution developed for OEM equipment and service providers.
LonWorld® Exhibition and Conference
Barry Haaser, Executive Director of LonMark® International June 2004 For the first time, the LonWorld event will be held in Asia – the fastest growing market for the LonWorks platform.
New oBIX Chairman
Toby Considine – Technology Officer, Facility Services, University of North Carolina – Chapel Hill June 2004 I am excited to be involved with group that I think has the potential to change the controls industry, to change what owners and operators can expect from buildings, and to advance several values that I hold very dear.
New LonWorks Solution for the Hospitality Industry
Rami Belson, CEO of Energex Inc. June 2004 We have presented the industry with a remarkable tool which can address every aspect of their operations and help them achieve better guest experience with far greater efficiency.
Status of Open Systems: Niagara Framework
John Petze, President & CEO, Tridium, Inc. May 2004 A Niagara based system empowers end users to get above the protocol debates and simply specify systems that meet their business needs with the confidence that it can be done cost effectively with standard protocols and can be connected to their enterprise systems.
XML in Building Automation -- Is it REALLY the next BIG thing?
Andy McMillan, President & CEO, Teletrol Systems Inc. May 2004 I believe there are other technologies on the horizon that have as much or more potential to re-shape the BAS industry at a strategic level. Wireless mesh networks and MEMS sensors come to mind.
Autonomous Programmable Intelligent Mobile Robotic Bases and Control Systems
Jeanne Dietsch, CEO, ActivMedia Robotics May 2004 We're giving automation the ability to move objects in space. Most facilities managers and building automation specialists think in terms of sensing and controls. Very few think of moving anything other than elevators or, possibly, doors.
CTO Sings Praises of BuilConn
Keith Gipson, CEO/CTO, Impact Facility Solutions May 2004 Even though the emphasis of this year's BuilConn event was not focused on end-use customers visiting vendor's booths, like a typical trade show, my company already is benefiting from the alliances and partnerships that we were able to solidify and establish with companies we may have previously looked at as competitors.
BuilConn 2004 What are the challenges now?
Anto Budiardjo, President of Clasma, Inc., May 2004 If you say that open systems is a given and the use of IT technologies is also a given, the thing for the building systems industry to figure out now are two things: Firstly, manufacturers need to create a new generation of products and services using this technology. Secondly, we as an industry need to try and figure out the new types of applications brought about by this new set of opportunities.
BuilConn 2004 - Update
Anto Budiardjo, President of Clasma, Inc., April 2004 If you plan to work in the area of integrated and intelligent buildings, in the area of the convergence of Building and IT, there is only one place to be in the middle of April - BuilConn in Dallas.
The "Interoperable Blues Band"
Leighton Wolffe, Director, Energy Partner Program, WebGen Systems April 2004 In the spirit of BuilConn, the IBB is all about players in the industry playing together, in this case literally.
XML Pavilion
Anno Scholten, VP eStructures April 2004 The XML Pavilion will feature technology demonstrations showing the extensive potential of XML and Web Services in a cross-section of the buildings industry including security, HVAC, gateway, enterprise and IT solution providers of technology.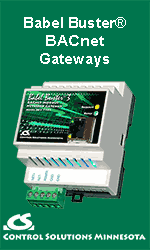 Connecting enterprise energy management systems
Ron Brown, CTO, Gridlogix, Inc April 2004 The market is searching for a specialized IT centric Enterprise Application Integration framework designed to turn automation and control systems and their devices into easily accessible data sources for business systems.
Building Automation: Open Systems Today and Tomorrow
Dirk Mahling, Ph.D., Chief Technology Officer, WebGen Systems April 2004 Thus open protocols open the domain of buildings and energy control to the advances already seen in other fields such as computerized medical diagnosis, image stabilization, or automated battlefield management.
Trane and the next 25 years in controls
Jay Althof, Vice President of Controls Product Planning and Support, Trane, Global Controls and Contracting April 2004 Information technology and the Web is the future of controls platforms. Trane is committed to playing a role that best helps develop the promise of XML-based systems.
Relationship marketing in today's HVAC industry
Gordon Newman, Marketing Coordinator, Greystone Energy Systems Inc. April 2004 Relationship marketing is developing a close bond with your customer by dealing with them on a personal level.
Wireless M2M Communications over Cellular Data Networks
Philip Sencer, Senior Vice President, Profile Systems, LLC. March 2004 We communicate to our controllers located at a customer's site and have the ability to schedule, turn-on, turn-off, monitor and control lighting, HVAC and other critical components.
Do you think all products will become commodities?
Tracy Markie, President, Engenuity Systems, Inc. March 2004 We see most of the non-systems products going down the commodity route. These would include end devices such as sensors and actuators as well as network infrastructure devices like routers and gateways.
What is M2M?
Glen Allmendinger, President, Harbor Research, Inc. March 2004 The upcoming M2M Expo is really the first large scale conference and exhibition for the M2M space.
Buildy Awards Program FAQ
Tish Smith, Director of Client Services, Clasma Inc. March 2004 The Buildy Awards are a new initiative to recognize key contributors to the building systems industry, contributors who make the vision of integrated and intelligent buildings a step to reality.
The Niagara Summit
Phil Bomrad, Director of Marketing, Tridium - February 2004 The summit will assemble hundreds of professionals to share ideas, identify opportunities, and investigate complimentary products and technologies. We will have intensive workshops and panel discussions with respected industry experts, focusing on fueling new ideas.
2004 - The Year of Convergence
Anto Budiardjo, President of Clasma, Inc. - February 2004 2004 is starting to look like the year of convergence in the buildings industry. Probably the most interesting and core piece is the realization that XML and Web Services (XML/WS) will be a unifying technology, a catalyst for convergence.
2003 Review
Anto Budiardjo, President of Clasma, Inc. - January 2004 2003 was a wake-up call. It should be remembered as the year that the next generation of building systems started to take shape.
What is oBIX?
Paul Ehrlich, Business Development Leader, Trane Global Controls - December 2003 oBIX is an industry wide initiative to define XML and Web Services based ways to present buildings related information.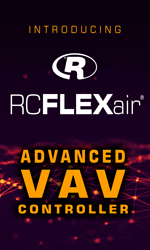 BuilConn 2004
Anto Budiardjo, President of Clasma, Inc., - December 2003 We're glad that BuilConn can be the annual venue where the people involved can physically convene, meet, discuss and get to know each other.
An update of the Automation Contractor Cost Estimating Software
Al De Wachter, President, ICS (Independent Control Specialists Inc) - December 2003 All changes are aimed at making estimators and designers more productive.
Estimating Building Automation Construction Costs
Clifford McGarvey - October 2003 Do you remember how much more you learned about mathematics after you bought a calculator to do the repetitious work; an application specific program will help you the same way, to view the estimate as a whole system.
XML initiative for Buildings
Anto Budiardjo - September 2003 The impact of having an XML-based standard for buildings is perhaps the linchpin in the convergence of building systems with the IT infrastructure - it is something this industry must support in order to grow.
Impact Facility Solutions
Keith E. Gipson, CEO and CTO, Impact Facility Solutions - August 2003 I think one "killer app" in the Facility Management industry is automated diagnostics.
BuilConn 2004
Anto Budiardjo, President of Clasma, Inc. - July 2003 We are seeking input from integrators and contractors on the subjects they feel warrant in-depth sessions.
Web of Progress
Byron K. Hill, Ph.D., Director, Marketing/Systems Technology, Johnson Controls - June 2003 Building automation continues to benefit from growth in Web-based tools and advances in information technology.
Internet Protocol Communications
Johannes Rietschel, Founder and CEO, Barix AG, Zurich, Switzerland - June 2003 Internet Protocol communications is the easiest, most flexible and standard way to integrate and connect building management and security systems.
DALI as a tool for lighting systems
David Peterson, Director of Strategic Marketing, The Watt Stopper, Inc. - June 2003 DALI stands for Digital Addressable Lighting Interface, and as a tool for lighting systems, it has a great deal of potential.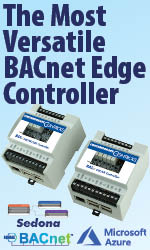 Clasma - Beyond BuilConn
Anto Budiardjo, President of Clasma, Inc. - June 2003 Our role here is to facilitate communication in the industry; what we always say is, "When people interact openly, magic happens!"
Keith Builds on BuilConn™ 2003
Keith E. Gipson, CEO and CTO, Impact Facility Solutions - May 2003 Personally, I believe that the death of proprietary systems, as well as the intersection of IT and the Building Controls industry took place last week at BuilConn. Things will never be the same again.
Frank Builds on BuilConn™ 2003
Frank Capuano, President, Strata Resource Inc. - May 2003 Everyone left with the understanding that XML and web services are not buzzwords, but are in use today.
securityXML Ltd Builds on BuilConn™ 2003
Madeleine Bath - May 2003 Read Why I went all the way to BuilConn from Belgium
Water Leak Detection
Cam Rogers, RLE Technologies - April 2003 Its ease of installation is ideal for both retrofits as well as new builds.
BuilConn™ 2003 Update
Anto Budiardjo, Clasma, Inc. - April 2003 The enthusiasm of our Advisory and Content Board has been phenomenal and the eagerness of the presenters has been very encouraging.
Motorola announces advances to the popular MPC500 family
Dr. Kevin Klein, Motorola, Inc. - April 2003 As the trend continues toward automated commercial building environments, the applications become more complex, and the building manager increasingly needs real-time information to diagnose and remedy problems.
Common pitfalls in implementing Web Gateways in Buildings
Jack Chadowitz, President, BostonBase Inc - March 2003 Jack Chadowitz has been involved since 1994 in the design and marketing of Internet based monitoring and control systems.
An Enthalpy Sensor that works with Economizers
Rob Kapinos, Senior Design Engineer, ACI - March 2003 Humidity and Enthalpy can both be used to determine when you can use the Outdoor Air as your first stage of cooling, thus reducing the overall amount of mechanical cooling or dehumidification that is needed.
BuilConn™ 2003 Update
Anto Budiardjo, President of Clasma, Inc. - February 2003 You need to look at BuilConn as not just another conference or tradeshow. That's why we called it the "Building Connections Forum".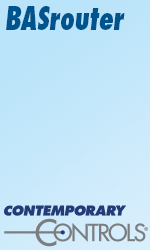 Pervasive Internet and Networked Building Systems Convergence
Glen Allmendinger, President of Harbor Research, Inc. - January 2003 The next "big thing" will be the advent of true web services in a machine-to-machine communications context. That is, information objects from a diverse range of equipment, sub-systems and devices will be able to communicate with no human intervention.
New features in High-Tech Contractor Cost Estimating Software
Al De Wachter, President, ICS (Independent Control Specialists Inc) - January 2003 We are releasing four different versions or 'levels' of Concerto to match the needs of various clients. This means that contractors who do a lot of repetitive work with small projects can benefit from a streamlined program version, while contractors that get involved in larger projects have access to a full suite of features.
What's new in Contractor Cost Estimating Software?
Al De Wachter, President of ICS (Independent Control Specialists Inc) - December 2002 This will be the third major estimating software package release for Facility Automation Contractors in our 12+ years of existence. And while we have other programs, Concerto Suite is undeniably our flagship. All the 'good things' in SOCC were retained.
BuilConn™ 2003 Update
Anto Budiardjo, President of Clasma, Inc. - December 2002 Almost all of the integrators, contractors and dealers we have spoken to feel that an event focused on the integration of all of the systems found in buildings is desperately needed.
On-line Training - The Key to Understanding Internet Digital Control
John J. "Jack" Mc Gowan, CEM - November 2002 Newsweek Magazine did a feature article two years ago and predicted that 90% of all four year Universities would offer Online course by 2002. By all accounts that prediction is true, and just one example of the demand for this approach is that the University of Phoenix has 130,000 students enrolled in Online coursework!
Web vs Face-to-Face Education
Thomas M. Kenna, P.E., Director, TAC Learning Americas - November 2002 The fundamentals of education have not changed that much, but the tools we use have. In particular, the delivery method has changed very significantly, especially with the advent of the web and other digital means. By the way, most educator's refer to web-based training as "distance learning", and face-to-face education, as you have called it, as live, or instructor-based education.
Research and Development in the Controls Industry
Anno Scholten, eStuctures, Inc - November 2002 Unlike many other industries, there are currently no forums or independent channels to which researchers working in the building systems industry can present their latest work. This typically means that, at best, research engineers' only opportunity is to present their initiatives to internal members of the corporation for which they work.
BuilConn™ Building Connections Forum 2003
Anto Budiardjo, Clasma Inc. - October 2002 I have observed in my years that there is no forum, event, expo or any formal gathering that focuses totally on controls. No event or gathering for manufacturers, distributors, integrators, contractors, dealers and resellers to meet.
Considerations to be Made When Investing into LonWorks Web Serving Technology
Gary Bark, Sales and Marketing Director, Plexus Technology Ltd - September 2002 Servers should be no more complex to implement than a traditional graphical user interface. This is a very important consideration when buying into Web Serving technology. Ensure that all the tools to configure the Web Servers are included with the product and there are no expensive extras to purchase.
Interoperable, Open Systems. Are We There Yet?
Ed Richards, Co-founder and Senior VP Business Development, Envenergy, Inc - September 2002 Today, with the advances in high-tech, the opportunity to build a platform for integrating disparate devices, managing in a web-based environment, and interacting with enterprise software applications is possible.
Digital Addressable Lighting Interface Protocol
Stuart Berjansky, Product Manager, Dimming Advance Transformer Co. - September 2002 A DALI system can add valuable extra flexibility through its feedback of lighting system information to the BMS, automatically identifying failed lamps and ballasts and allowing central monitoring of ballast power and dimming levels.
Extending Building Automation Networks
George Thomas, Contemporary Controls - August 2002 You need to understand the rules for the technology you support.
Web Based Facilities Operation
Tom Hartman, The Hartman Company - June 2002 I like Web Based remote access because it offers the opportunity for uniform access to systems of many different manufacturers. I would be hard pressed to remember how to access some of the older projects because each dial-up connection uses one-of-a-kind proprietary access procedures. Web Based access promises to develop into a much more standard and universally accessible interface.
The Advantages of Web Enabling Existing BAS Installations. Web Enabling Q & A
John Neddo - June 2002
Easy access from anywhere (faster problem resolution, lower cost).

Adds new functionality to older systems (extend system life).

Enables competitive pricing on system expansion (web/I interfaces with multiple systems).

Easy to support, use and maintain (Lower costs of training and maintaining - reliability).

Enterprise wide monitoring through one system (simplify task, lower costs).
How are corporations currently using control networks to automate buildings?
Kevin Lynch, Echelon - June 2002 In the same way we've seen PC's move from local area networks to essentially global networks via the Internet, we will see control networks become integrated into broader global and enterprise networks.
The problems having products support different building automation networks.
Henrik Ebeklint, SmartHomeForum/IntelliCom - May 2002 Over the past years all parts in the value-chain have gotten more aware about automation networks and that the systems need to be based on open standards to get the best benefits in the long term. This drives the market to co-operate to form common standards or to develop specifications of how to design communication interfaces to products in a way that makes interoperability (compatibility) between different vendors possible.
Web-based Training
John J. "Jack" Mc Gowan, CEM - April 2002 AutomatedBuildings.com is offering it's first Web-based training course online. In this month's Interview, Jack McGowan talks with Ken Sinclair about the growth in this approach to professional development and his new seminar.
Market Opportunities and Challenges in the Building Automation Industry
David Clayton, ARC Advisory Group - April 2002 - The ever-changing role of BASs and suppliers represents numerous challenges for these suppliers, but also provides new business opportunities for those willing to adapt to the new demands of the marketplace.
A New Approach to IAQ Monitoring
Brad Holland, PureChoice - February 2002 In the not-too-distant future, we believe continuous monitoring of indoor environments will be mandatory.
"Open" Building Control Systems
Tom Hartman, The Hartman Company - January 2002 We need to avoid participating in the current protocol wars that are much ado about very little, and focus on what will really help make the system you are designing open for the needs of your client.
Division 17 not an Issue outside of North America
Jim Henry, Electromation, Australia - January 2002 And as BACnet is the only accepted open communication protocol for buildings at the management level, it should be promulgated as the glue for tying all the intelligent processes in a building into one framework.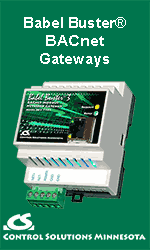 The DALI interface and Motorola's reference design for DALI
Mats Henriksson, Motorola AB, January 2002 DALI is an industry standard for lighting control applications developed by a group of lamp, ballast, and fixture manufacturers.
The Effect of New Control Technologies on Sensor Selections
Tom Hartman, The Hartman Company - November 2001 Demand based control is a lot simpler than conventional control and can reduce the size and complexity of the HVAC systems, but a basic change in how the system is operated has to be made first to achieve this simplicity of configuration and operation.
Are All Sensors The Same?
Steve Allison, Building Automation Products, Inc. BAPI - November 2001 We need to remember that the details in the design and manufacture of a sensor DOES make a difference in its long-term performance, and reliability.
"The Effect of Industry Restructuring on the HVAC Sensor Industry"
Steve Allison, Building Automation Products, Inc. BAPI - November 2001 We believe the industry is a long way from every sensor being intelligent and interoperable, but the trend toward high tech sensors will continue.
LonWorld2001 Show
Frank Capuano, TAC Americas - November 2001 It appeared to me that 90% of the exhibitors were showing solutions in 3 markets, the Building IT market, home automation, and the security industry.
Where are Open Systems Today?
Anto Budiardjo, TAC Americas - November 2001 The technology needs to be usable by a large number of vendors in many different parts of the building from components, controller and end devices, infrastructure pieces, engineering and analysis tools to operator side products such as HMI, database, alarm handlers and so on.
BACnet in AustralAsia
Jim Henry, Chairman BACnet Interest Group – AustralAsia (BIG-AA) - November 2001 BACnet is widely accepted in Australia by the consulting community and we see a large percentage of specifications now calling for BACnet...... Recently, I went to both Korea and Japan. There is a great deal of interest in both countries, as well as China in BACnet.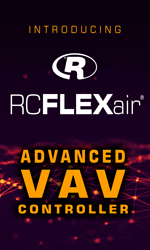 New Tridium Vykon Energy Product
John Petze, Tridium Inc - November 2001 No longer is it necessary to travel from site to site, chasing alarms. The learning curve is dramatically lower than with complex proprietary applications. Simply log on to any browser and check performance in real time.
Selling New Automation Concepts
Jack McGowan, Energy Control Inc - October 2001 Take the time to analyze and understand customers and what their needs are in your target market. Develop a quality approach to selling systems that meet the customers needs and help them to carry out their business more cost-effectively, while helping them to achieve their goals.
TCP/IP Protocol - The Real Contender? or Back To BACnet?
John James, Vice President Products Group, Cimetrics Inc. - September 2001 This is an "apples & oranges" comparison. BACnet objects and LonMark profiles are examples of Application-Layer standards and TCP/IP is a Transport, or Data-Link Layer standard.
Challenges to BAS interoperability
Edward Hague, Chief Technology Officer, FieldServer Technologies - September 2001 Interoperability in the BAS industry is certainly a challenge. A plethora of legacy, current, and future devices and systems will guarantee that you will have to make these incompatible systems interface.
What do We Mean by Open Systems?
Rand Arnold, President ControlShop - August 2001 Standards are the foundation upon which openness is built. To achieve any degree of 'openness', certain standards must be established and agreed to.
TCP/IP Protocol - The Real Contender?
Rehan Kamal, IT Strategist, Computrols - August 2001 Today's BAS standards like BACnet and LonWorks will go the way of BetaMax and Quadraphonic sound. They'll simply be overrun by the revolution in technology that's taking place today.
Industry Restructuring to Accept IT Approach
Kevin Lynch, Executive Director, LONMARK® Interoperability Association - August 2001 The building industry is moving rapidly to open systems with open choices, get over it or get out.
Industry Restructuring to Accept IT Approach
Gerry Hull, President & CEO, Steve Tom, Director of Technical Information, Automated Logic - July 2001 The RFP and Design/Build approaches allow (force?) the buyer and the contractor to become partners, working together instead of sparring in an adversarial role.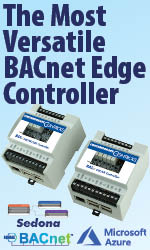 Industry Restructuring to Accept IT Approach
Thomas Zaban, Vice President, Marketing Reliable Controls - July 2001 It is only logical, that as open protocols become easier to understand and implement, and as the number and variety of open protocol products become commonplace, that the controls contractor will take on the role of the integrator.
Industry Migration towards Information Technology
Gerry Hull, President & CEO, Steve Tom, Director of Technical Information, Automated Logic - July 2001 In the years to come our identity will become that of system integrators, people who integrate building automation systems into an office network which includes the World Wide Web.
Industry Migration towards Information Technology
Thomas Zaban, Vice President, Marketing Reliable Controls - July 2001 For manufacturers to successfully sell browser based solutions to the HVAC industry we need to involve the human domain of IT. How do we do that successfully?
Industry Migration towards Information Technology
Tom Hartman, The Hartman Company - June 2001 This may dismay a lot of designers, but buildings will be a lot more comfortable for the occupants and profitable for their owners as our industry becomes dominated by or perhaps even assimilated by the IT industry.
Industry Migration towards Information Technology
Jack McGowan, Energy Control Inc - June 2001 I believe that professionals in our industry must become experts in information technology and data communications, but the bottom line is temperature control requires expertise in HVAC.
---


[Click Banner To Learn More]
[Home Page] [The Automator] [About] [Subscribe ] [Contact Us]