Connectivity Changes Everything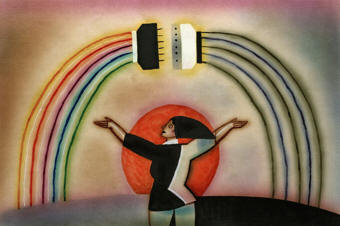 Several Reviews of ConnectivityWeek / BuilConn Chicago
Budiardjo, McGowan, DuBois, Considine, Capuano & Richards-Zeta
"Confluence, Convergence, Confusion….Kaboom"
Allan M. Olbur, In-Store Merchandising Solutions, Inc.
Making Energy Efficiency Accountable
Thomas Hartman, P E, The Hartman Company
Smart Parking Garages?
Jim Sinopoli PE, RCDD, Sinopoli and Associates
Truly Brilliant Buildings
Deke Smith, AIA, buildingSMART® Alliance
Energy Efficiency in the Power Grid
White Paper ABB Inc.
The Connectivity Daily
Frank Capuano, Strata Resource Inc
New Advances in Digital Display Technology
Wayne Moir, Adshift Inc.
Getting Grid Wise at GridWeek
Ken Sinclair, AutomatedBuildings.com