Building Connections@ConnectivityWeek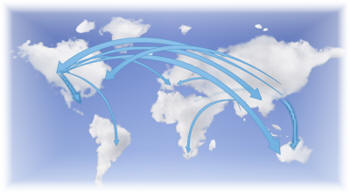 ConnectivityWeek
Anto Budiardjo, Clasma Events Inc.
Knowledge - The Essential Foundation
Christine Hertzog, Smart Grid Library
FDD Going Mainstream? Whose Fault Is It?
Jim Sinopoli, Smart Buildings LLC
BAS-IT Convergence
Greg Turner, Honeywell Building Solutions
An Earth Day Reminder
Nathan Rothman, Optimum Energy
Cutting Costs and Carbon With Wireless Controls
Alan Braybrook, Sontay
A Wireless Solution For Energy Control In Existing Buildings
Jack Bolick, Adura Technologies
Energy Data that's Never Looked At
Dave Krinkel, EnergyAI
SmartGrid
Roy Kok, Kepware Technologies
"Change or Die"
Richard K. Warner & William L. Parrish II, O&M Engineering, Inc.
The Tree of Knowledge
Robert Beverly, Engineered Systems Magazine
Just how safe are those 'standards-based' systems?
Nathan Pocock, OPC Foundation
Keeping Customer Service Visible
Thomas Hallett