Theme "Now Available for Automated Buildings"
Our April 2000 update includes lots of new web site features.
Contractor Corner is a resource page developed just for the people that install and maintain Automated Buildings. This new space will allow a virtual community of Control Contractors to interact and get quick access to the rapidly changing Automation Industry. Please advise your contractors of this resource and suggest how we can make it better. ContractorCorner@automatedbuildings.com
We have entered into a co-branding agreement with AEE Seminar and Books. Check out this new service.
We welcome our four new sponsors Echelon, Coactive, Strategic Resource Solutions and ControlShop. Please check out their sites as our sponsors allow us to bring this online magazine and resource to you free.
We are assembling an index with dynamic linking to all industry e-com sites to be part of our May issue. Please advise us of any electronic commerce sites you are aware of. e-com@automatedbuildings.com
Our March site traffic has increased approximately 25% over February Thanks for your help getting us known in the industry.
April's update has new links, press releases, new products and news briefs. See the two new categories in the Link Library - Flow & Pressure Measurement, and Health & Safety - IAQ.
---
We were pleased to be part of the Building Automation Seminar that attracted more than 400 attendees throughout the course of the successful Dallas AHR Expo.
Industry support of our March theme, plus the information and contacts gathered at the AHR show in Dallas has produced an extremely informative issue. Check out the 15 Articles, New Products, and News/Press Releases to review what experts from our industry are saying is now available for Automated Buildings.
There is an excitement in the air which is "growing" our industry at a record rate. The number of automation companies are multiplying by dividing traditional companies and introducing many new players with new skill sets. Traditional companies are constantly reinventing themselves to stay competitive with the upstarts. Teams of new and old players are being assembled to provide never achieved before levels of automation integration. The new rules for our industry are the same as they are for the Internet, "There are no rules." If we perceive we need rules and structure for a project our team will build them to suit. We will reshape our teams to provide the necessary winning solutions. It is the best of times for those promoting change. It is the worst of time for those trying to maintain traditional markets. Communication in a resource and therefore it is more important than ever to keep emails, articles, press releases, and new product information rolling into AutomatedBuildings.com so that we can do our job of keeping you informed. Ken Sinclair, Editor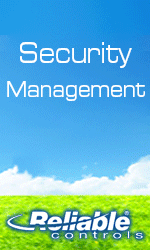 Training Schedule under the Resources Tab has evolved to a list of System Training Links that will help you and your new players get up to speed quickly. We continuously update as new sources are discovered. If you know of on line training which should be added please send an email stating the URL.
A review of yet another acronym OSGi has been added to our Link Library resource Acronyms & Definitions. This section has been added to help you keep current with all the annoying acronyms that we must all learn to understand our future. Please send us more as you find them.
Have you tried our new feature the Site Search Engine? Give it a try, it's fun and you will find lots of neat articles and links on our site. Looking for articles by Hartman? Type in Hartman and hit start. Click on articles or reviews you want to view. If you wish to search the actual matched document for a keyword use the Find Function on your browser, usually "Ctrl F". Use our search feature to see if you are linked to us, and where.
For March there are new links in our Link Library and Software Library. Check them out.
A special thanks to our new and ongoing advertisers. These companies make our web resource and Ezine possible so be sure to click on their banner/showcase ads under Products and become familiar with their services. As with any good trade magazine the advertising is much of the total content and message conveyed. Please feedback your thoughts as well as the kind of information you would like to see in this internet resource. Help us get known to the world by telling a friend or colleague.
As you can see we have been busy responding to your requests and look forward to continuing to shape AutomatedBuilding.com into your Internet Automation Resource.
Our next issue of

is May 1st, 2000, and it will include a review of our new "Control Contractors Corner" a virtual community previewing on our site in April. Our theme for the issue will be "Our Web Communities" however, as usual we are always looking for any good industry articles. Please get your articles in early. Send to news@automatedbuildings.com.
In our January/February issue we had lots of great articles - that were very close in total reads. The top reads were:
HVAC Control: An Essay on Change - Tom Hartman
Implementing Open Control Systems: The Market Has Spoken - Michael R. Tennefoss
Browsers, BACnet, and Building Control - Steve Tom
BacNet and LonTalk: Why We Need Them Both - Mark Hess
The Medium for the Millennium is Fiber for Building Automation - Brian D. Morrison
But Tom's Hartman's article was the actual winner by only by a few reads.
Previous Favorites is where we add the article most viewed in the previous issue.
- January/February's issue favorite was Tom Hartman's
HVAC Control: An Essay on Change
- November/December's issue favorite was
Are Automated Buildings Converging or Colliding with the Internet?
- September/October's issue favorite was Notifact Systems'
Combining Wireless Technology and Internet -- Seamlessly
- July/August's issue was Tom Hartman's great article prepared for our official launch.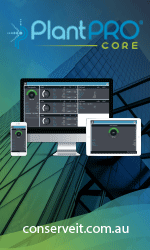 We are also always upgrading our Events Calendar so take a look.
This is not just a spectator sport, please send your articles, new releases and new product information to us. Click here to see article format. If you are pushed for time send us an email and we will format your message to the industry and your clients. Take a look at our When Automation Becomes Art an article which originally was an email.
Johnson Controls and Simplex Announce Alliance
45,000 HVACR Professionals Set Attendance Record at AHR Expo
LONMARK® Devices Come Together to Demonstrate Interoperable Building Controls at 2000 AHR EXPO
AutomatedBuildings.com unique users were up 60% for Jan/Feb; average readers session length was 15 minutes and a return of 2.2 times; overall article reads were the highest ever.
News Releases (Updated April 1/00)
New Products: (Updated April 1/00)
News Releases (March/00)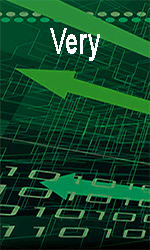 New Products: (March/00)
New Products: Reko-Electronic - sun protection control; LON Sensorunit - Type SE-B II; CeTeLaB - Multi-function intrusion detectors reduce installation costs; EIRIS™, ELPAS Infra-Red Identification and Search Systems; Onset Computer Corporation Announces Affordable Temperature Loggers Accept J, K or T Thermocouples; XCI Corporation (XCI) introduced the XC-LAN232 10BaseT TCP/IP Add-On Network Adapter
WebCTRL - The greater the ability to communicate the highest quality information from operator to system, system to operator, and system to system, with the greatest of ease and simplicity, the more valuable the Web becomes. Gerry Hull, Automated Logic Corporation

The Benefits of Ethernet to Building Automation - Ethernet is the information connectivity utility, and this makes Ethernet running TCP/IP the protocol to bet on for open systems going forward. John Petze, Andover Controls Corporation

Echelon - Bringing the Internet To Life - Summation of Echelon's Press Conference presentation at AHR 2000. Bea Yormark, Echelon

Why Standards Matter - And Why It's Taking Our Industry So Long to Implement Them Terry Hoffmann, Johnson Controls Inc

Isole Controls Plug Load Costs for 3Com - "From our experience, it seems clear that every company should consider occupancy-based control of their plug loads for increased energy savings," Rita A. Renner, The Watt Stopper Inc.

eDUCATION for Facility Performance - Smart systems plus smart people result in smarter facility operations. Chuck Miles, Johnson Controls Institute

Tools for Commissioning and Building Tune-Ups - System-wide performance monitoring offers a more powerful, scientific approach to building system analysis. Tracy M. Phillips, Architectural Energy Corporation

Sun Protection via LonMark Technology ......in the long run, resources are saved as the well-being and productivity of the employees are increased. Petra Sauer, REKO Electronic

GadgetStackTM Multi-platform LonTalkTM Protocol Stack - Because the stack is not limited by the size of Neuron chip's memory map, developers are able to tailor node memory requirements to their needs. Bart Boggess, Adept Systems Inc

Setra Pressure Transmitters Help CALMAC'S Ice Bank® System Cool Down Customers Efficiently, Cheaply - When it comes to meeting a building's air conditioning requirements, certain times are better than others. In fact, you might say that the difference is like day and night - literally. Lawrence Griffin, Setra Systems Inc
Web Based Energy and Facility Control - Web-based energy and facility management solutions can help you increase efficiency and improve your bottom line, while making your buildings better equipped for the future. Martha Grindle, Strategic Resource Solutions

Putting Together the Ideal Networked Facilities Monitoring and Control System - ...the future of facility management is clear: it's putting buildings online. Gerry Lands, EnFlex Corporation

Bank of America, Seattle, Wa - Today, the Bank of America Tower is being upgraded to Alerton's native BACnet compliant product line, BACtalk. Melinda Bartee, Alerton Technologies, Inc.

Take Off The Handcuffs - With BACnet based systems a customer has the capability to expand or add to the system with products from different control companies. David G. Zavetsky, Building Control Technologies

San Jose International Airport - By choosing an open interoperable LonMark control networking solution, future growth for the facility will be simple, flexible and reliable, allowing the airport to continue to serve its constantly growing marketplace. LonMark Interoperability Association
March's Product, Software and Web Site Reviews
Iowa Energy Center's Direct Digital Controls Project - The purpose of this web site is to provide the public with unbiased information on Direct Digital Controls (DDC) and an easy searchable guide to vendors who sell DDC systems.

Open Services Gateway Initiative (OSGi) is an industry group working to define and promote an open standard for connecting the coming generation of smart consumer and small business appliances with commercial Internet services. The Open Services Gateway specification will provide a common foundation for Internet Service Providers, network operators and equipment manufacturers to deliver a wide range of e-services via gateway servers running in the home or remote office.
---


[Click Banner To Learn More]
[Home Page] [The Automator] [About] [Subscribe ] [Contact Us]