JOHNSON CONTROLS ACQUIRES ELECTRONIC SYSTEMS USA
Our January 2000 issue showcases The International Air-Conditioning, Heating, Refrigerating Exposition (AHR Expo) Show in Dallas, February 7th-9th, 2000.
Review our participation in the following news release.
"State of the Art" Capabilities in Building Automation
Industry support of our theme and the AHR issue has been great! Check out the 12 Articles, New Products, and News/Press Releases to preview what experts from our industry are talking about in the 21st Century.

All companies participating in the Expo have this logo and their booth number listed. Get up to date previews of the Dallas show.
Our Training Schedule has evolved to a list of System Training Links that will allow you to get quickly up to speed. We will continuously update as new sources are discovered. If you know of on line training which should be added please send an Email stating the URL.
A review of yet another acronym WAP has been added to our new library resource Acronyms & Definitions. This section has been added to help you keep current with all the annoying acronyms that we must all learn to understand our future. Please send us more as you find them.
Have you tried our new feature the Site Search Engine? Give it a try, it's fun and you will find lots of neat articles and links on our site. Looking for articles by Hartman? Type in Hartman and hit start. Click on articles or reviews you want to view. If you wish to search the actual matched document for a keyword use the Find Function on your browser, usually "Ctrl F". Use our search feature to see if you are linked to us, and where.
For January there are new links in our Link Library and Software Library. Check them out.
A special thanks to our new and ongoing advertisers. These companies make our web resource and Ezine possible so be sure to click on their banner/showcase ads under Products and become familiar with their services. As with any good trade magazine the advertising is much of the total content and message conveyed. Please feedback your thoughts as well as the kind of information you would like to see in this internet resource. Help us get known to the world by telling a friend or colleague.
As you can see we have been busy responding to your requests and look forward to continuing to shape AutomatedBuilding.com into your Internet Automation Resource.
Our next issue of

is March 1st, 2000, and it will include a review of the Dallas AHR Show. Our theme for the issue will be "Now Available for Automated Buildings", however, as usual we are always looking for good industry articles. Please get your articles in early. Send to news@automatedbuildings.com.

Previous Favorites

is a new feature. We add the article most viewed in the previous issue.
- November/December's issue favorite was
Are Automated Buildings Converging or Colliding with the Internet?
- September's issue favorite was Notifact Systems'
Combining Wireless Technology and Internet -- Seamlessly
- July's issue was Tom Hartman's great article prepared just for our official launch
Network Control: A New Paradigm For HVAC
- May/June's favourite was
Your Building Address as a .com?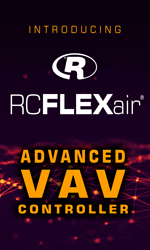 We are also always upgrading our Events Calendar so take a look.
This is not just a spectator sport, please send your articles, new releases and new product information to us. Click here to see article format. If you are pushed for time send us an email and we will format your message to the industry and your clients. Take a look at our When Automation Becomes Art article which originally was an email.
BACnet Specifiers' Guide Now Available!
State-of-the-Art Building Automation Session to be Featured at AHR Expo 2000 in Dallas
Wireless 2000, February 28 - March 1, 2000—New Orleans, Louisiana
News Releases (updated February/00)
News Releases (updated January/00)
DALLAS RELEASES Jan 14/00
HVAC Control: An Essay on Change "........ the building controls industry is poised for a leap into the world of network based systems." Tom Hartman, The Hartman Company
The Medium for the Millennium is Fiber for Building Automation Until recently, however, many buildings, owners and systems integrators have resisted fiber optic technology. Brian D. Morrison, Raytheon Control-By-Light
Browsers, BACnet, and Building Control "the corporate "spin doctors" are twirling to new heights in their attempts to create definitions of open systems which include their products." Steve Tom, Automated Logic Corporation
Implementing Open Control Systems: The Market Has Spoken The world of control systems has come a long way technologically since the advent of solid state controls. The availability of LONWORKS control network technology has opened the door to a new generation of open, interoperable control systems. Michael R. Tennefoss, Echelon
BacNet and LonTalk: Why We Need Them Both The fact of the matter is that each protocol has its merits. Both will be vital to the future of interoperability in the building automation systems industry. Mark Hess, Trane
BACnet™ in MOTION Delta Controls BACbus Demonstrations at the 2000 AHR Expo. Delta Controls
Graphical Programming- Solving The Interoperability Riddle 'You just look at it and know it' says Richards-Zeta's Chief Engineer Fred Davison in explaining how graphical programming is superior to line code in understanding and working with software that controls modern building automation. Erik Petersen, Richards-Zeta
Use of Checklists for DDC System Implementation As part of the implementation process, project managers can utilize checklists as a management tool to assure orderly conduct during individual phases of the project.

Viktor Boed, Yale University

Keeping It Simple Saves Money in the 21st Century Over time, most building automation systems have become more complicated and harder to use then they should be. Royden J. Lynch Jr., Computrols Inc
Integrating the Integrators with BIAS As the BuildingAddress.com embedded functionality skyrockets, management and integration of this new virtual building material must be given a new profile and an integrator. Ken Sinclair, prepared for CABA
"Thin Client" Solutions But there are times when a "thinner", alternative is needed. Perhaps you need a simple, lightweight interface for an occasional user. Or tenants in your building need to simply view and change their room temperatures and make quick and easy adjustments to schedules. Priscilla B. Janson, Andover Controls Corporation
Virtual Devices Not Only A New Way of Doing But A New Way of Thinking Maybe a marriage between a web-based survey modified to provide continuously dynamic update and feedback into web based virtual control system could offer a better solution. Ken Sinclair, Sinclair Energy Services Ltd

Green Guy Goes Global I'm off on a sabbatical for the next few months (or more!), starting in London, on the way to Shanghai. I'm shaping the trip around green and vernacular buildings and city planning efforts. Ian Theaker, Integral Design/Engineering
January's Product, Software and Web Site Reviews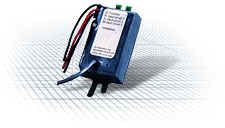 The MTC Webfoot is a revolutionary, low-cost solution that collects and stores three channels of utility meter data, transmits it over standard telephone lines, and presents the data to the user via the Internet.
The Wireless Application Protocol (WAP) is an open, global specification that empowers mobile users with wireless devices to easily access and interact with information and services instantly.
---

[Click Banner To Learn More]
[Home Page] [The Automator] [About] [Subscribe ] [Contact Us]